PGA Tour 2K23's Topgolf Mode: What Is It And How Does It Work?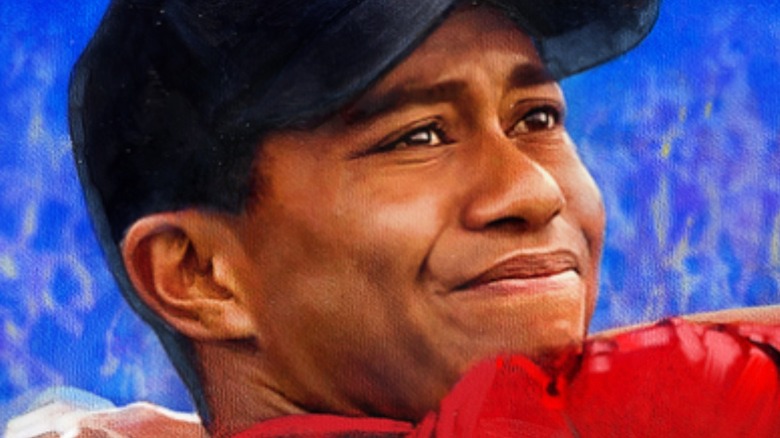 2K
In addition to featuring golf legend Tiger Woods across all of its edition, "PGA Tour 2K23" introduced several new courses, mechanics, and play options to the franchise. Players can now make use of the 3-Click Swing, a longtime golf sim staple, as they work their way through over 30 tournaments in MyCareer. The roster has also expanded and includes golf talents like Collin Morikawa and Lexi Thompson.
Unlike titles such as "Mario Golf: Super Rush," the "PGA Tour" series typically focuses on realistic gameplay. Targeting more casual gamers, developer HB Studios and publisher 2K teamed up with Topgolf, a real-world franchise of multi-level driving ranges where players can take on a variety of challenges in a climate-controlled setting, to curate a more arcade-like experience for fans. Whether you play solo or against friends, Topgolf mode adds another dimension to the typical "PGA Tour" fare.
Hit targets and move up the leaderboard in Topgolf mode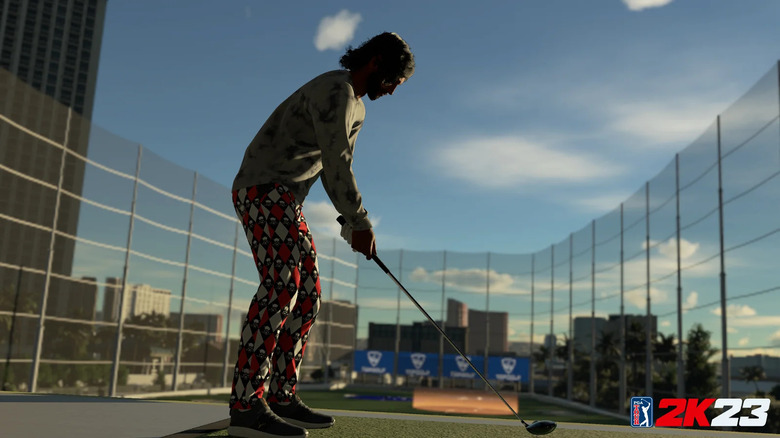 2K
As detailed on the official "PGA Tour 2K23" website, the Topgolf mode functions similar to its real-life counterpart. Players pick their clubs and hit balls at a series of lit up targets in a driving range based on the Las Vegas Topgolf location. Hitting targets awards points, with values tied to distance and accuracy, and players get 10 opportunities each round to strike as many targets as possible. 
While "PGA Tour 2K23" does not offer cross-play between platforms, the Topgolf mode includes local and online multiplayer, letting up to four people compete on the same system. Users can either queue into matchmaking to take on a randomized pool of players or create private matches to square off against friends. Though not as deep and varied as MyCareer, Topgolf mode presents a break from lengthy 18-hole courses and enables players to improve their accuracy and try out different control schemes.