Is Scorn Coming To PS5 And PS4?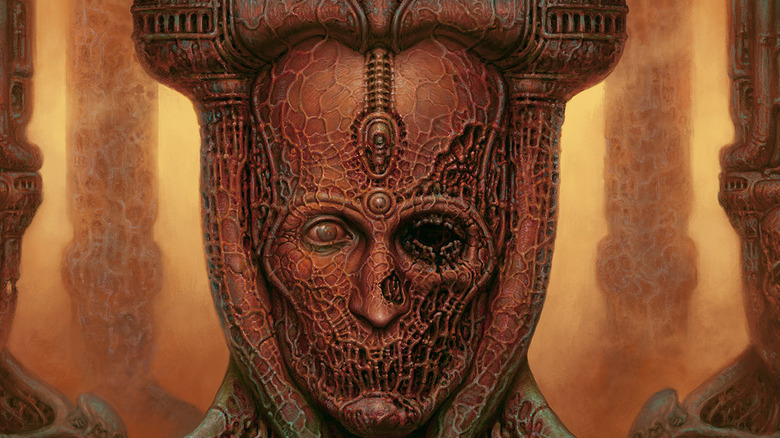 Kepler Interactive
"Scorn" came to Xbox Game Pass and PC on October 14, but some fans want to know when the first-person horror game might make the jump to PS4 and PS5. With the delay of "Starfield" into 2023, "Scorn" has become one of the biggest Microsoft exclusive games launching this Holiday and while developer Ebb Software hasn't officially said anything about releasing it on PlayStation, there is some information to go off of.
While "Scorn" appears to be a first-person shooter, the game's marketing has made it clear that combat is a minor part of the game. The main focus comes from solving puzzles and discovering the world, which has been designed to look alien and grotesque. As for the types of puzzles players might find themselves challenged with, Ebb Software has kept that information close to its chest, aiming to let people discover it for themselves when they play the game. Here's what we know about a potential PlayStation release of "Scorn."
Scorn could come to PS5, but fans will have to wait to find out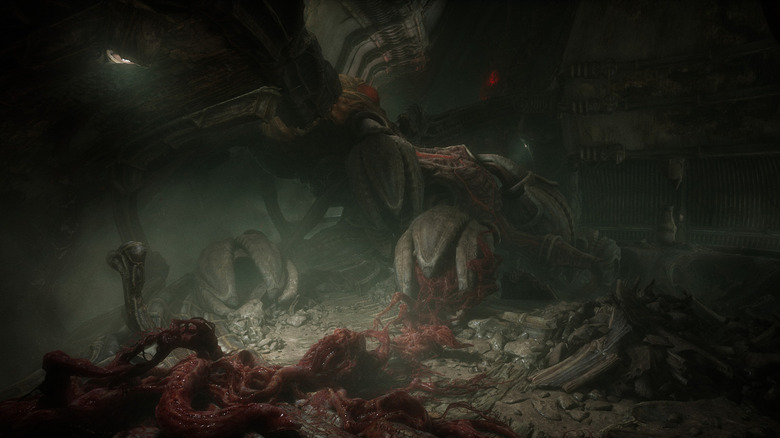 Kepler Interactive
In a Q&A posted on Steam in May 2020, Ebb Software provided some inside information about "Scorn" and why it made an exclusive deal with Microsoft. Ebb Software explained why it chose to only release on Xbox Series X|S and not Xbox One, with the old hardware not giving the performance developers wanted. This same logic would apply to the PS4, so don't expect "Scorn" to ever come to that console, even if it's just a timed exclusive.
As for the possibility of it coming to PS5, Ebb Software explained that it partnered with Microsoft because the company didn't want any creative control over the game, just exclusivity. The Q&A didn't state if Microsoft got timed exclusivity. Microsoft isn't the publisher of "Scorn" on either Steam or Xbox (Kepler Interactive is) so it seems possible that it could make the jump to PS5 at some point in the future, but don't get too excited until Ebb Software makes an official announcement.