The Fastest Ways To Level Up Quickly In PGA Tour 2K23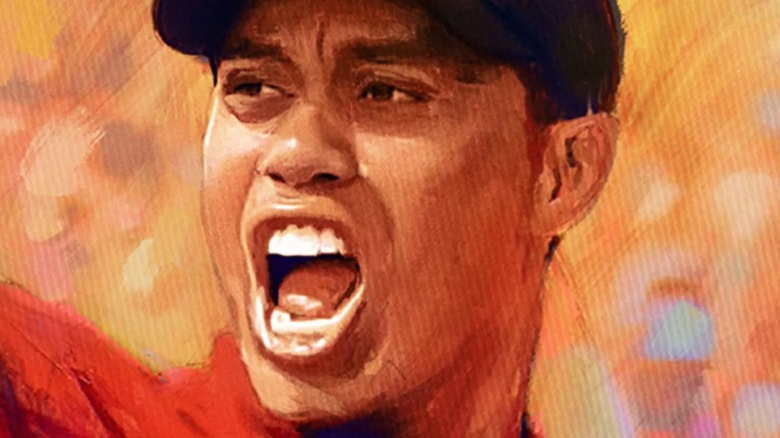 2K
Gamers and sports fans alike have reason to celebrate, as "PGA Tour 2k23" has arrived. Though the game isn't cross-platform, it comes with a lot of great features, including the ability to play with friends in a feature-rich multiplayer mode. Additionally, players can look forward to new golfers to play as, opportunities for custom course and golfer design, a "Topgolf" mode, and more. So far, Metacritic review data for "PGA Tour 2k23" is promising, sitting at a respectable 76/100 based on 11 critic reviews.
Advertisement
Clearly, choice is the name of the game in "PGA Tour 2k23." Even the multiple editions of the game, including the Tiger Woods edition, showcase the rich variety offered by the golfing sim. As for the gameplay itself, the decisions players make regarding their setups, their strategic approaches, and the mode they choose can make a big impact on leveling up quickly. Here are some pointers on racking up XP like a pro in "PGA Tour 2k23."
Play smarter, not harder in PGA Tour 2k23
According to YouTuber Ma_Kachada, playing on MyCareer is the way to level up fast. He recommends setting the opponent difficulty to very easy to ensure collecting all prizes. Conditions difficulty is OK at any level, but for grind sessions, Ma_Kachada recommends easy conditions to rack up XP quickly. Another key element is getting the XP multiplayer up above .6 in settings, or as high as is doable for a player, to speed up the process. There are multiple options to modify the XP multiplayer, including pro vision features among others that can be easy to turn off depending on one's playstyle. Perhaps most important is the fact that difficulty isn't everything in gaining XP – it's more about grinding out experience to level up.
Advertisement
While Ma_Kacahada's advice is sound, there are also some other key details for players to stay aware of when it comes to leveling up in "PGA Tour 2k23." According to Polygon, there are a lot of choices players can make to achieve the perfect equipment and skill combo for their playstyle. There are multiple player classes, clubs, balls, and fittings to choose from. As the lead gameplay designer Jordan Ault shared, "All of the attributes, all the fittings, all the ball sleeves, are set up in a horizontally balanced way." As Ault went on to explain, "every bonus that comes with any one of these things will also have a tradeoff that goes with it." It's also worth noting that both career and online mode allow players to level up, though career mode is considered the most efficient route.
Advertisement
All in all, players who persist with "PGA Tour 2K23" and optimize the game for their playstyle should have no problem leveling up in no time.