The Biggest Changes Coming To Final Fantasy 14 Patch 6.25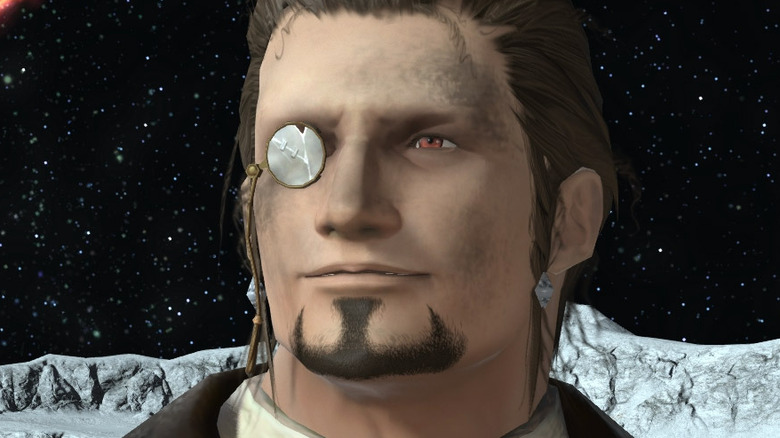 Square Enix
Despite running for over a decade and having had a very rough launch, "Final Fantasy 14" is still going strong, with a large player base and regular updates. Square Enix continues to roll out new content for fans through numerous patches and expansions. Most recently, the popular MMO got another expansion when patch 6.0 rolled out "Endwalker" in December 2021 and patch 6.2 was added in August 2022.
This isn't all Square Enix has in store for fans this year, however. On October 18, patch 6.25 launches, expanding on the content introduced last December. This patch promises plenty of changes and upgrades that should both please fans and keep the game fresh.
While some additions are more minor, like the recently announced introduction of a cute new emote, some of the changes are much bigger and more exciting. These include some new battle content, new story quests, and new weapon enhancements.
New dungeons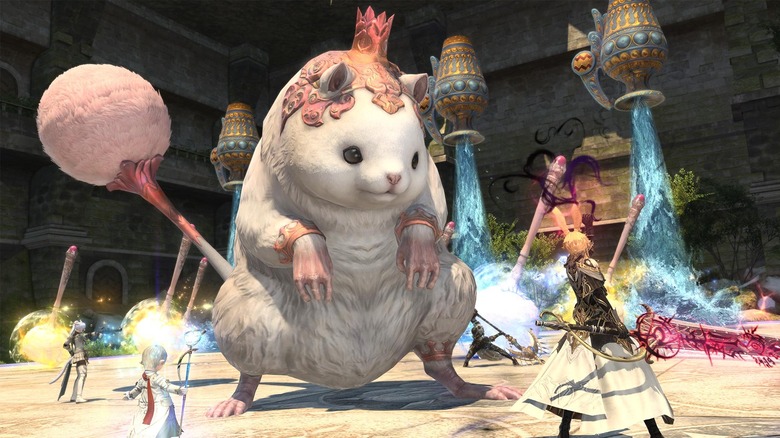 Square Enix
For dungeons, patch 6.25 has something for both solo players and parties to enjoy. A new variant dungeon has players heading underground to the Sil'dihn Subterrane. While Square Enix isn't offering too many details at this time, it is indicating that this dungeon will involve helping someone in Ul'dah. Further, as a variant dungeon, this will be a more story-based experience with relatively less challenging combat.
For groups looking for a tougher fight, this patch is also bringing a new criterion dungeon. Like the variant dungeon, this one will also be taking players to the Sil'dihn Subterrane to do battle with fierce creatures meant to push parties of four players to their limit. As a criterion dungeon, it will come in both a standard difficulty version and a savage difficulty variety for those who want to be pushed to their limits.
For those looking for updates other than new dungeons, there are also plenty of other changes coming to "Final Fantasy 14" in patch 6.25, including a few new quests and weapons.
New quests and weapons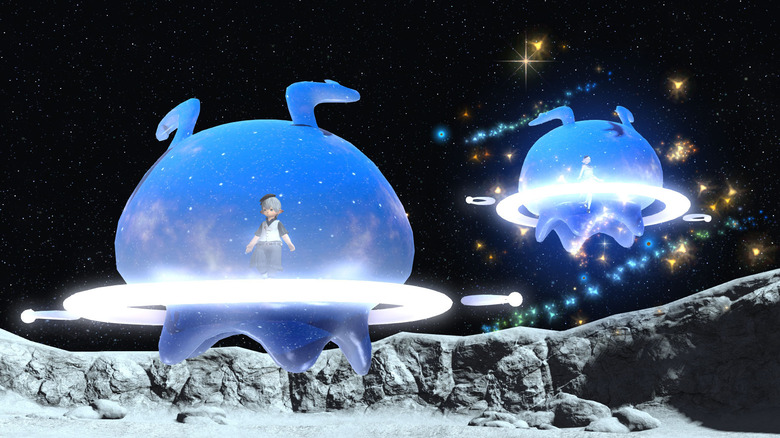 Square Enix
Patch 6.25 will be giving players a new adventure with Inspector Hildibrand in a side quest that will involve a UFO abduction. Square Enix is also keeping the finer details of this quest under wraps, but it does promise that the story will "be literally out of this world."
Players will also be getting new tribal quests that look to build on those introduced in patch 6.2. In these quests, adventurers will be tasked with helping Omicron N-7000 and its friend, Jammingway, as the duo work to build up their new cafe and brew the best coffee they can.
Finally, some new weapons can be built as part of "the Manderville weaponry saga." This series of quests will somehow be connected to the Hildibrand plot and will ultimately allow players the opportunity to create new weapons and gear from scratch. This will just be the beginning, however, as Square has revealed that this quest line will continue through the 6.x patches. Players can look forward to a (rewarding) grind as they build and customize their new armaments.
With all the new changes and content, this looks to be an exciting time for players to jump back online and rediscover the greatness of "Final Fantasy." Fans will have to stay tuned for more details about the 6.25 patch as they become available.