You Can Get Dude Perfect Cosmetics In PGA Tour 2K23: Here's How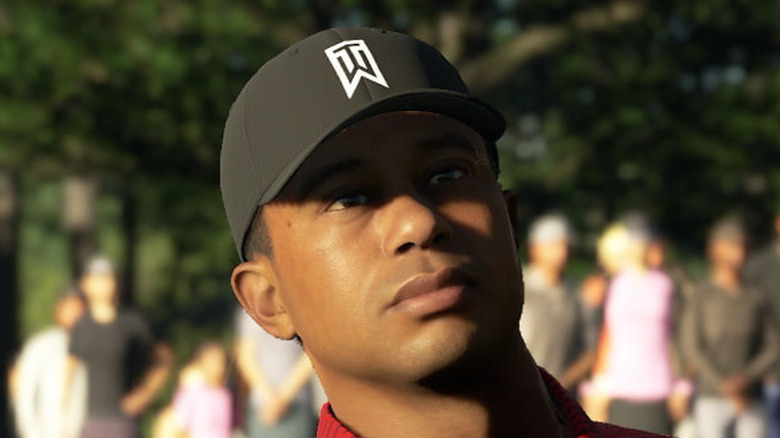 2K Sports
Golf has finally returned to video games with the release of "PGA Tour 2K23." The first release in the series in two years has been receiving solid reviews for its realism and the list of golf pros it brings to the links. 2K isn't sitting back and relaxing after the launch, however. The publisher has made clear that it's committed to building on and expanding the game after launch with a recent announcement that revealed some of the new content coming in near future.
In the coming months and into next year, "PGA Tour 2K23" will be bringing players in-game clothing based on the 100 Thieves brand as well as new items and playable characters based on the Barstool Sports podcast. Much sooner, however, fans can expect to see some gear from the YouTube group Dude Perfect popping up in the game.
Dude Perfect is known for performing astounding sports feats and tricks so its inclusion in "PGA Tour 2K23" makes plenty of sense. Fans won't have to wait long to get access to the new gear either, as 2K promises Dude Perfect apparel will be arriving in late October. This will include hats, a hoodie, and a polo for players to wear out on the course.
Fortunately, while the tricks Dude Perfect performs are practically impossible, getting its gear in the game is quite easy.
Grab Dude Perfect apparel in the MyPlayer menu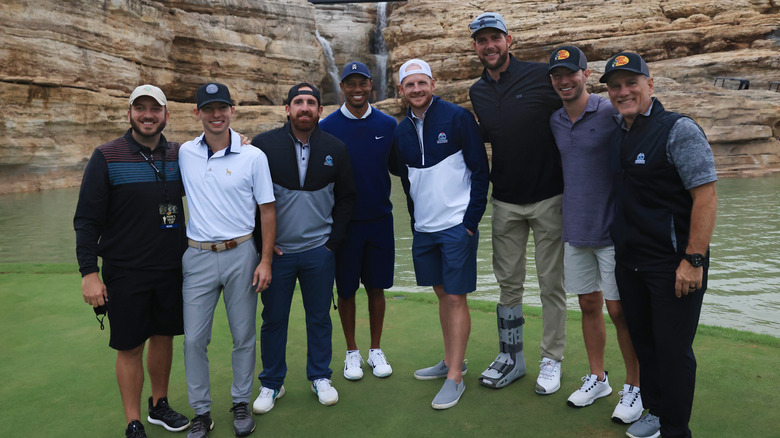 Tom Pennington/Getty Images
As 2K's announcement explains, the Dude perfect clothing will be available for a gamer's MyPlayer and Gamespot reports that these items will be free. To wear any of the Dude Perfect clothing while out playing, one need only acquire the free gear via its DLC and equip it in the MyPlayer menu. After that, it's simply a matter of heading out to play and attempting to live up to the standards of the Dude Perfect guys.
To celebrate this new collaboration, The Dude Perfect guys will soon be releasing a video where they take on pro Golfer Collin Morikawa. The specifics of the contest aren't known but the prize for the winner will be getting to join "PGA Tour 2K23" as a playable character.
With Dude Perfect joining the game later this month and 100 Thieves and Barstool following later this year and next, golf fans should have plenty to look forward to for some time to come. There's every indication that 2K intends to support the game for the long term.