Over 60% Of Pokemon Fans Are Most Excited For This Feature In Scarlet & Violet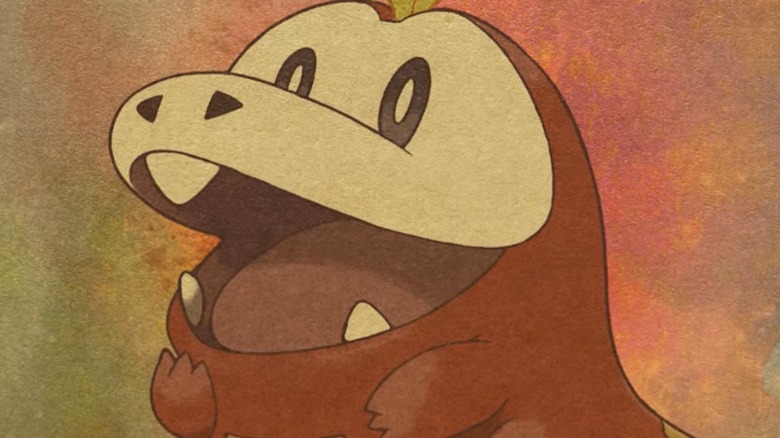 Nintendo
A new generation of Pokémon is nearly here. These two new games — "Pokémon Scarlet" and "Violet" — represent so much more than merely new installments for the series, however. They are set to revolutionize the series with a whole host of features never before seen in the franchise. According to the "Scarlet and Violet" official website, these new features include a fully open-world experience, a variety of new Pokémon, and four-player multiplayer. 
Advertisement
Additionally, the two games will allow players to craft their very own TMs. According to The Pokémon Company, every Pokémon Center in the game will come equipped with a TM Machine where players can use various materials they've collected throughout the game to make TMs. The game also introduces Legendary Pokémon that can be ridden like motorcycles, new evolutions, and more!
SVG took a poll to find out exactly which one of these features Pokémon fans are most looking forward to. Out of five potential options, the winner of the poll netted an impressive 61 percent of the vote. 
Pokémon fans can't wait to explore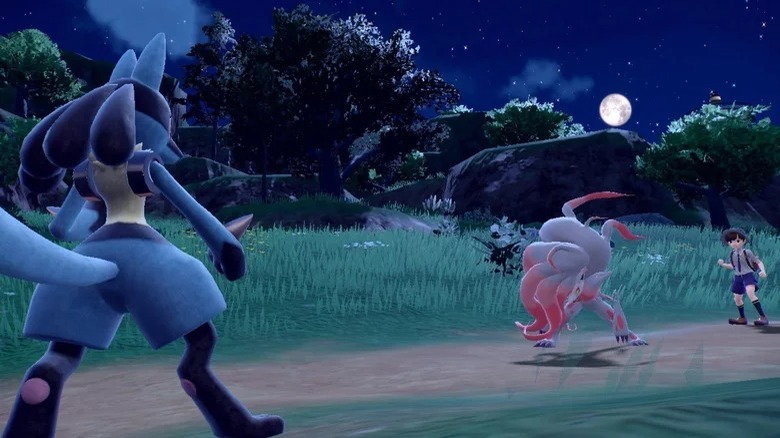 Nintendo
The feature people are most excited for, earning 61 percent of the vote, is the new open-world experience of "Pokémon Scarlet and Violet." Unlike previous iterations in the series, this new open-world has no guardrails or story order. According to the game's website, you can go where you want, when you want (for the most part) on your "Scarlet and Violet" journey. This is expected to provide much more of an open experience than "Pokémon Legends: Arceus."
Advertisement
Coming in a distant second place (with 13 percent of the vote) was the Auto Battle feature. While you're traversing the open world, this feature allows you to send your Pokémon in any direction you choose. It'll then pick up items in its path and automatically fight any monster it runs into.
Tied for third and fourth place in the poll were the three new starters — Sprigatito, Fuecoco, and Quaxly — and the ability to craft TMs. The feature players are least excited for, Tera Raid Battles, garnered only 6 percent of the vote. These battles involve four players taking on a wild Terastallized Pokémon within a certain limit of time.
All in all, while there are many exciting new features in "Pokémon Scarlet and Violet," none of them seem to compare to the open world experience. Hopefully, it lives up to the fan hype. 
Advertisement