Does Modern Warfare 2 Have A Zombies Mode?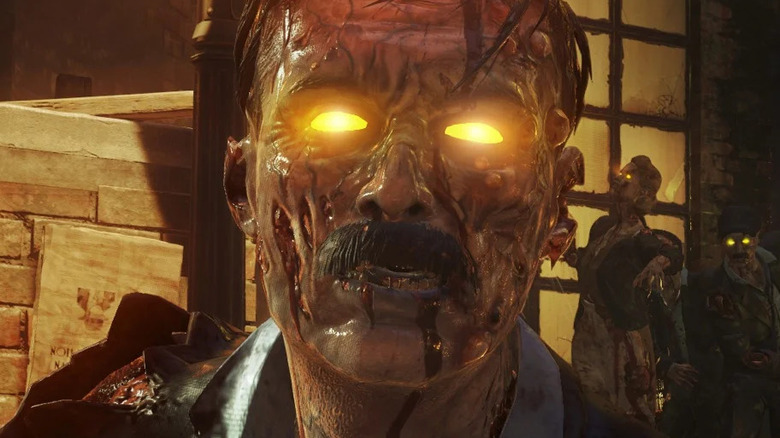 Activision
"Call of Duty: Modern Warfare 2" is almost here, releasing on October 28. Infinity Ward has announced a campaign, multiplayer, and even some new multiplayer modes like Invasion, which includes a ton of AI soldiers to make the battlefield feel massive. However, fans wonder if this entry in the "Call of Duty" series will include a take on the fan-favorite Zombies mode, like some previous entries.
While the fan-favorite mode doesn't always appear in every entry and was scrapped from the previous "Modern Warfare," it has made an appearance in the last two games: "Black Ops Cold War" and "Vanguard." Players could even become the undead in "Warzone," which led to the title getting even more zombies than before. However, with a mixed and confusing track record of inclusion, players aren't sure whether the macabre survival mode will see its first "Modern Warfare" outing with the upcoming game.
Now, the team behind the title has weighed in, offering answers to those hoping for a return of the shambling ghoulies. Here's what Infinity Ward has to say about including a Zombies mode in "Modern Warfare 2."
Modern Warfare 2 will not have a Zombies mode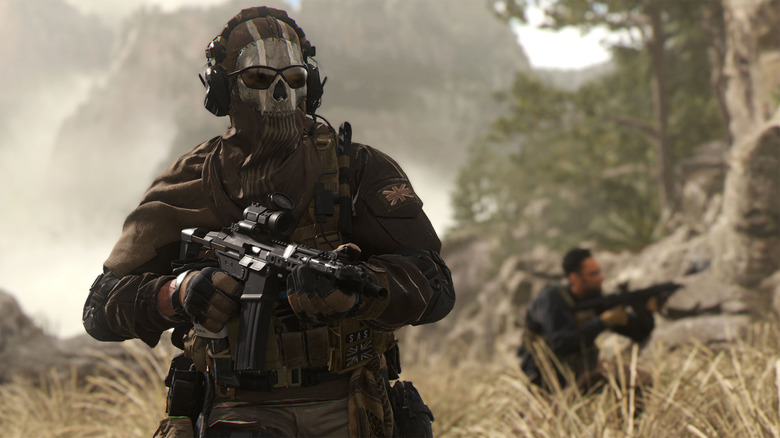 Activision
Speaking with VentureBeat, Infinity Ward confirmed that there would not be a Zombies mode in the upcoming "Call of Duty: Modern Warfare 2" release. While Infinity Ward did not elaborate on why this entry does not include a Zombies mode, they did make it clear that the game mode will not be included. While the Zombies mode in "Call of Duty" titles is typically made by Treyarch, which isn't working on "Modern Warfare 2," there have still been instances of Zombies or other similar modes appearing in Infinity Ward-made games in the past.
While Infinity Ward's early "Modern Warfare" games did not include a Zombies mode, it did develop both "Ghosts" and "Infinite Warfare." "Call of Duty: Ghosts" had a similar gameplay experience with its Extinction mode, featuring Cryptids instead of zombies. In "Call of Duty: Infinite Warfare," the game included an actual Zombies mode. However, it went for a more campy 80s horror vibe compared to the usual demonic-powered foes in the traditional Zombies mode. 
While "Modern Warfare 2" won't include a Zombies mode, it's only a matter of time before it's Treyarch's turn to make a "Call of Duty" game — where zombies are much more common.