Gotham Knights 4-Player Co-Op Mode Explained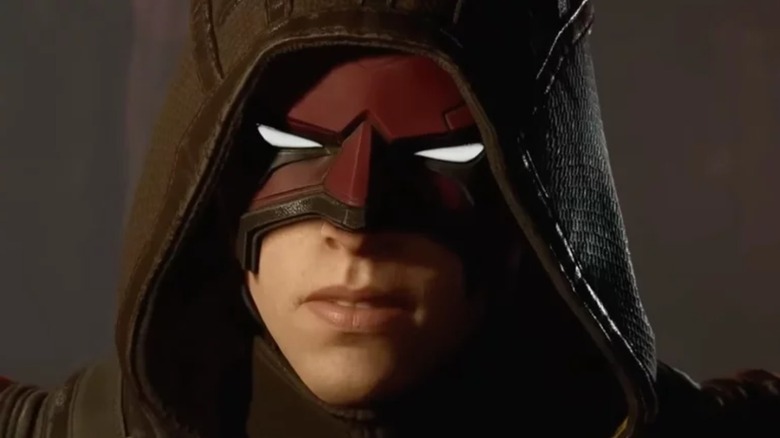 Warner Bros. Interactive Entertainment
Since being announced, "Gotham Knights" has been primarily viewed as a multiplayer experience. Unlike past "Batman" video games, like the "Arkham" series, "Gotham Knights" focuses on four of the Caped Crusader's pupils — Batgirl, Robin, Nightwing, and Red Hood — giving players the ability to control multiple characters at once. As its Oct. 21 release date quickly approaches, Warner Bros. Interactive has announced that "Gotham Knights" will feature a two-player campaign mode with built-in co-op progression. The game will also feature other multiplayer modes, one of them being Heroic Assault.
As described by a FAQ page on the "Gotham Knights" website, Heroic Assault is a 4-player mode where each player can control each of Batman's understudies. However, it is self-contained and won't cross over into the primary story. "Heroic Assault is an upcoming gameplay mode that is separate from the main story campaign," the FAQ reads. "The standalone mode supports up to four players in online co-op and provides a dedicated arena-like environment with specific objectives to complete and enemies to defeat on each floor (30 floors total)."
Heroic Assault will arrive in November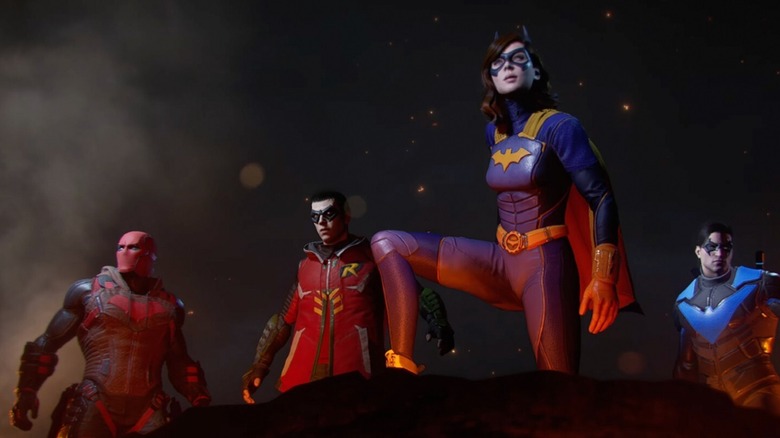 Warner Bros. Interactive Entertainment
While there is something to be said about the game featuring four characters but not having a 4-player campaign mode, it seems the inclusion of a dedicated 4-player mode such as Heroic Assault has been very well-received overall (via IGN). Unfortunately, for those who wish to get directly into Heroic Assault after the game releases, there is some bad news. Heroic Assault will not ship with the base "Gotham Knights" game. Instead, it will be included as a free mode in a later update. As shown on the official "Gotham Knights" website, Heroic Assault won't release until Nov. 29. According to the FAQ page, Heroic Assault will be free to players who already own "Gotham Knights." 
As of right now, Heroic Assault seems to be the only game mode in "Gotham Knights" that utilizes four players each playing as one of Batman's pupils. Whether or not that will eventually change remains to be seen. However, it seems that most of the game's player base will accept Heroic Assault as a more than commensurate compromise. Whether it makes up for the game's lack of a performance mode remains to be seen, though.