The Major Changes Coming To Destiny 2's In-Game Economy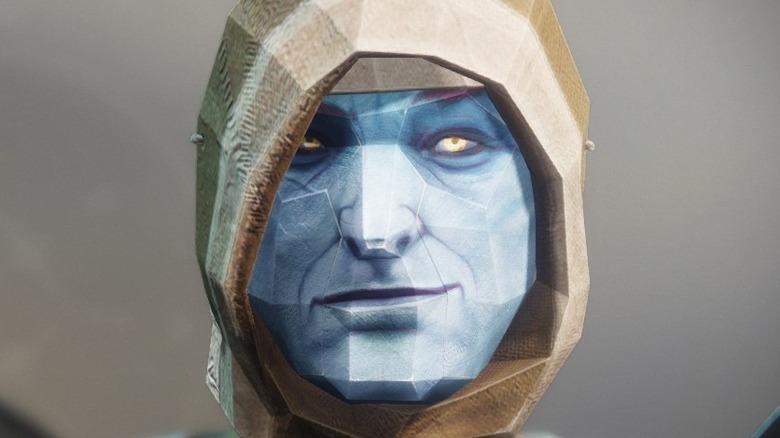 Bungie
The "Destiny" series has come a long way since the original game was released in 2014. The online shooter became a massive hit, and while "Destiny 2" had its ups and downs, it's made a comeback in recent years and is still going strong. However, Bungie isn't resting on its success as it continues to roll out new content and changes regularly to keep the game fresh or respond to player feedback.
This past summer saw the return of the Solstice event, and with the Halloween-themed Festival of the Lost now underway, "Destiny 2" players should have plenty to do until the launch of the "Lightfall" expansion in February 2023. Along with all these events and the upcoming expansion, it seems Bungie will also be making significant changes to the game's in-game economy — taking effect soon.
In a recent This Week at Bungie post, the developer unveiled some big changes planned for Season 19 in December. These will have meaningful implications for the economy in "Destiny 2" and how it functions. For longtime fans of the game, it will be essential to understand these changes and what they mean ahead of their introduction.
Disappearing destination materials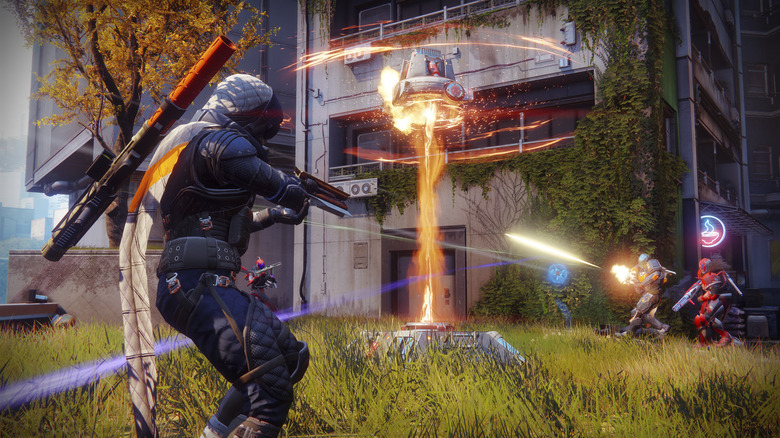 Bungie
As Design Lead Josh Kulinski explained, Bungie will soon be overhauling "Destiny 2's" economy to make it more streamlined and welcoming to newcomers. The concern is that, as the game has grown over time, it has become more complicated and intimidating for players to jump in. The team hopes to maintain a robust and fun economy by simplifying the system while making it more welcoming and easy to learn.
The primary change reduces the importance of destination materials in the game. Beginning in Season 19, Microphasic Datalattice, Helium Filaments, Baryon Boughs, Spinmetal Leaves, and Glacial Starwort will no longer be available to gather out in the world — though the resource nodes themselves will continue to exist and offer different incentives. While players will get to keep any of the materials that they already possess, they will not be able to get more.
With these materials disappearing from the world, players will only use them to sell in exchange for Glimmer. So, players who have been hoarding materials for a while can bring them to the Material Exchange to cash out a big payday and free up valuable inventory space simultaneously.
The transition to Glimmer and Legendary Shards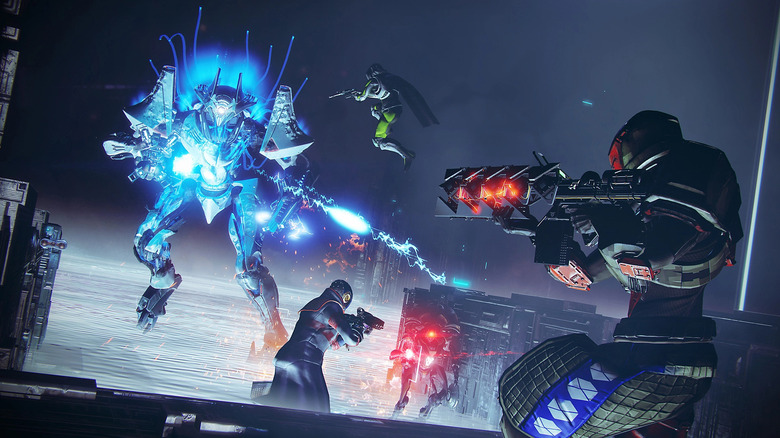 Bungie
With destination materials being phased out, other elements of the in-game economy are also being affected. First, some additional items (Dark Fragments, Phantasmal Fragments, and Herealways Pieces) can now be exchanged for Glimmer for the first time with Master Rahool. Further, Enhancement Prisms and Ascendant Shards will no longer have a destination material cost and will instead be purchased with Legendary Shards. Other items with material costs will also see those costs changed to a different currency, or the item may be removed if it no longer serves a purpose.
As destination materials disappear from "Destiny 2," players will need to find other ways to grind for Glimmer, and Bungie is taking this into account. To provide an effective new way to stockpile Glimmer, public events have seen a dramatic increase in their payouts. Now players looking for a quick payday can jump into a destination's event (Bungie emphasizes the value of Heroic versions in particular) and earn a lot more Glimmer than before — while also helping other players.
Finally, mods that increase material yield will be removed from the game entirely.
With these changes, understanding the economy of "Destiny 2" should be much more welcoming for newcomers. At the same time, Bungie is promising not to penalize veterans who may have invested in grinding destination materials for so long. Fans will have to see how this economic shift plays out when Season 19 begins in December.