Resident Evil 4 Fans Are Upset About The Dog's Apparent Fate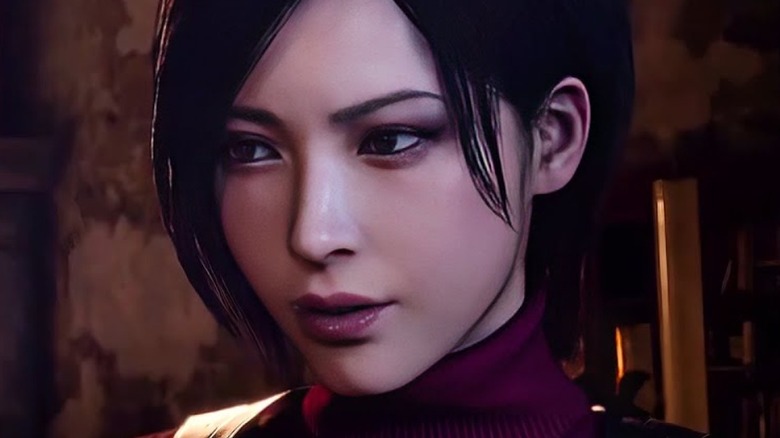 Capcom
Capcom revealed a ton of new information about the "Resident Evil" series during its showcase on Oct. 20, but one small detail in the "Resident Evil 4" remake trailer has fans upset. During the showcase, the second trailer for "Resident Evil 4" showed off gameplay and ton of small details. Afterwards, IGN shared footage from its preview, including a familiar face, who had suffered a new fate. In the original version of "Resident Evil 4" Leon Kennedy comes across an injured dog stuck in a bear trap. Leon can free the dog, who later shows up to help Leon in a moment of need. The same location was shown in the new footage and the dog was in the same place, in the remake, however, Leon is too late. The dog is found dead, stuck in the bear trap and killed by something else.
It's unclear how this impacts the moment later in the game where the dog saves Leon, but it seems like the "Resident Evil 4" remake will have a much darker tone than the original game. Capcom made a other announcements about the series, including revealing the "Resident Evil 4" remake collector's edition. Fans have begun to react to the dog's new fate online.
Fans are upset about the death of the RE4 dog in the remake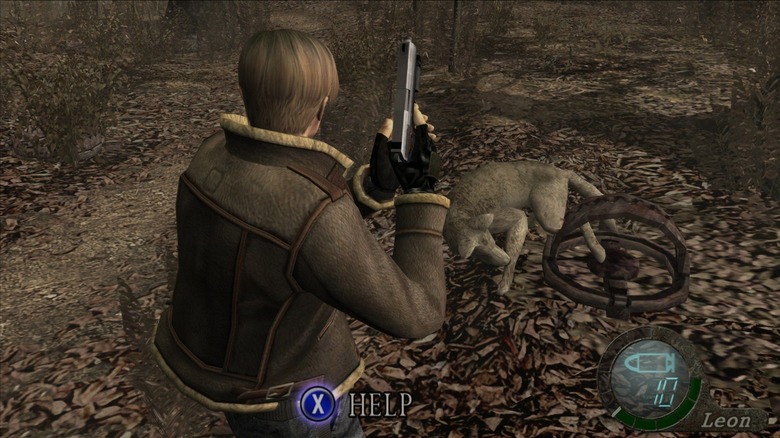 Capcom
While fans won't get to play the "Resident Evil 4" remake until March 24, 2023, they are already mourning the loss of the dog in the game. One person on Twitter replied with a gif from "Spongebob Squarepants" where a fish pulls a dead (but not really) Spongebob out of the ocean and begins screaming "Why!" with the image of the dog overlaid on it. Others replied with the gif of Jon Bernthal from "The Punisher" where cries, screaming "No!"
Other fans have skipped past mourning and instead gone straight into conspiracy theories. One person tweeted that it isn't the same dog, since the one in the original had all white fur and the new one doesn't. Another person speculated that Capcom simply moved the real dog to a different place in the game as a way of subverting expectations. One person on Reddit speculated that it has to be a red herring, since it was shown so clearly. A Reddit user joked that Leon now has an excuse to go "John Wick" on that village. While fans won't be sure of the dog's fate until "Resident Evil 4" remake releases, it seems like Capcom is willing to make significant changes this time around.