Is Resident Evil 4 Remake Coming To Nintendo Switch?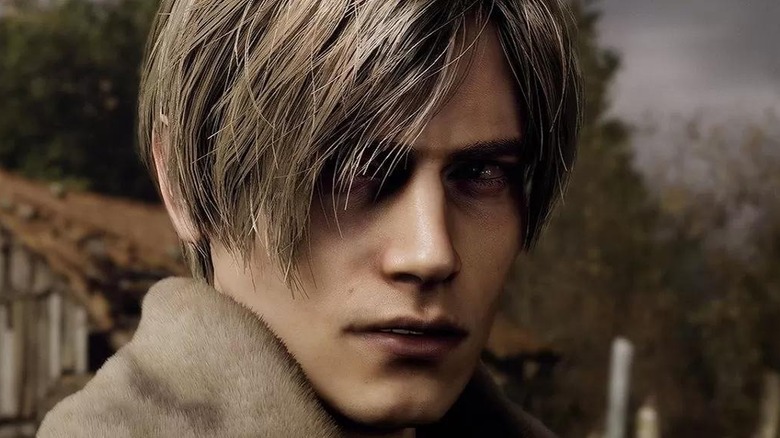 Capcom
Thursday's "Resident Evil" Showcase gave fans of the legendary horror franchise plenty to be excited about. In addition to shrinking Lady Dimitrescu for a returning "Mercenaries" game mode, Capcom also provided a look at gameplay for the upcoming "Resident Evil 4" remake. Looking to follow in the footsteps of the critically acclaimed remakes for "Resident Evil 2" and "Resident Evil 3," "Resident Evil 4" is set for release March 24, 2023. Like many new AAA games that come out, it's prompted one question in particular: Will it be available on Nintendo Switch?
After the gameplay sequence for "Resident Evil 4," a title screen appeared showing which platforms will have access to the game. On March 23, it will be available for PlayStation 4 and 5, Xbox Series S and X, and PC. Unfortunately, no mention of a Nintendo Switch version means it's been left out for the foreseeable future; however, there's reason to believe that could change.
Resident Evil 4 on Switch is still a future possibility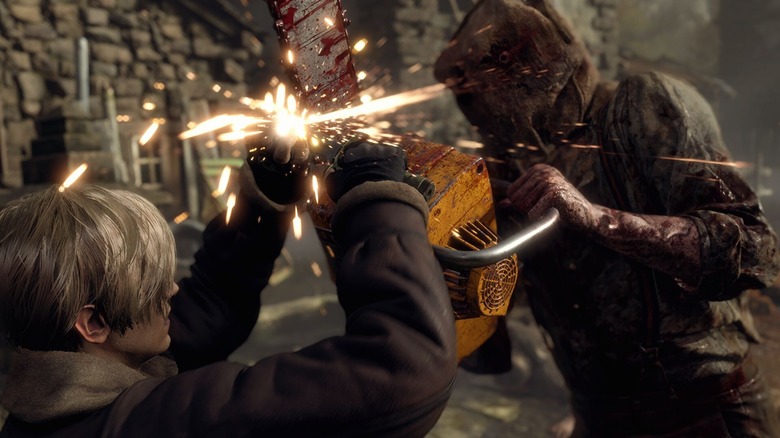 Capcom
To work around Switch's relative lack of power, Nintendo has taken advantage of cloud gaming for more than a few major titles. Like Xbox's cloud gaming, the feature allows Switch users to play games by streaming them from servers. While Xbox promotes the service as a way to try out a game before committing to a full download, cloud gaming for Switch is used for playing games that console can't run natively. "Assassin's Creed: Odyssey," "Control," and "Hitman 3" are among the growing list of titles available to stream on Switch. One of the downsides to cloud gaming, however, is the fact that a strong internet connection is required. Additionally, input lag is inevitable when trying to run a game via the internet as opposed to installing it onto the console.
Capcom revealed that four titles will be making their way to Switch with cloud gaming about halfway through the "Resident Evil" Showcase. The remakes for "Resident Evil 2" and "Resident Evil 3," in addition to "Biohazard" and "Village," will all be available on Switch worldwide by the end of the year. This commitment to bringing the newest installments of the franchise to the platform should bode well for those hoping to play the "Resident Evil 4" remake on Switch.