Overwatch 2: How To Get The Werewolf Winston Legendary Skin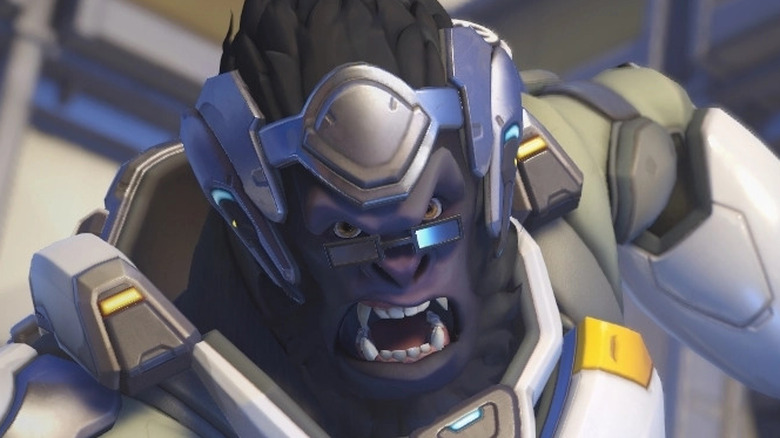 Blizzard Entertainment
"Overwatch 2" has been released, and players are finally getting to experience the best and worst changes to the game. With new skins, a new team composition, and even new Heroes, there's plenty for fans to explore in the sequel. Plus, new content is being released regularly, whether through the controversial battle pass that confirmed some fans' worst fears or events like the reoccurring Halloween Terror.
On October 24, 2022, Blizzard announced that the Halloween Terror is returning to the game with missions to play and new skins for players to claim. Until November 9, players can complete challenges through a co-op mission exploring the Bride of Junkenstein. These challenges will reward players with prizes like name cards, charms, and additional battle pass XP.
The one thing that players won't be able to obtain by just playing the event is the Werewolf Winston skin and its corresponding spray. That said, the skin is relatively easy to get, and it's also free. Here's how players can grab the new spooky look for one of the best-ranked Heroes in the game.
Werewolf Winston is terrorizing Twitch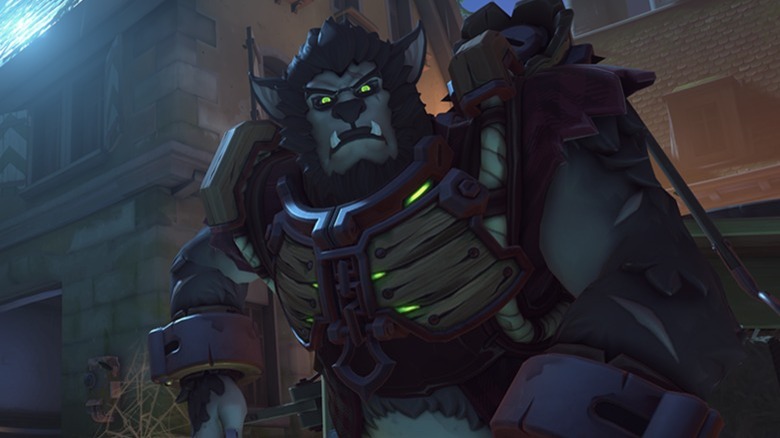 Blizzard Entertainment
According to a blog post from Blizzard, Werewolf Winston is a Twitch drop obtained after watching Twitch streamers for four hours. Players can watch any streamer that plays the game under the "Overwatch 2" category, so there aren't any specific streamers that players need to tune into like with previous Twitch drops. While it does still take four full hours of viewing to get the skin, players can get the Werewolf Winston spray after watching for only two hours.
Before watching any of the streams, players must ensure that their Battle.net accounts are connected to their Twitch accounts. This simple process starts with going to the Battle.net Connections page and following the directions after selecting Twitch.
Once connected, an easy way to rack up viewer hours is to let the Twitch stream run in the background while doing something else. That said, there's always the chance players could discover a new favorite streamer. Either way, after four hours, "Overwatch 2" players will have access to a spiffy new Winston skin just in time for Halloween.