The Actress Who Plays Talia In Batman: Arkham City Voiced Other DC Characters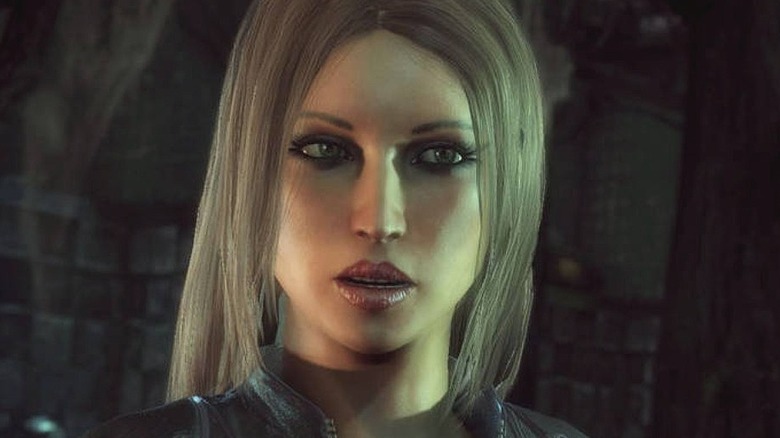 WB Games
Few superhero games have as stellar a cast as "Batman: Arkham City." Often heralded as one of the greatest comic book video games of all time, the "Arkham City: boasts some of the best-known voice actors in the industry, including Mark Hamill, Kevin Conroy, Troy Baker, and Nolan North. The performances of each of these actors elevates their respective characters, helping bring the "Arkham City" story to life as Batman races to stop the Joker's latest scheme. And perhaps the strongest emotional elements in the story are derived from Batman's relationship with Talia al Ghul.
In "Arkham City," the romance between Batman and Talia is played up to keep players guessing whether or not their favorite caped crusader will abandon his superhero responsibilities to be with her. Talia's beauty and flirtatious nature certainly add to this tension, making her just as worthy an adversary for Batman as the "Arkham" series' Catwoman is. On top of all of that, the voice actress who portrays Talia does a splendid job of bringing the character to life — and Talia's not the only comics character this performer has portrayed.
Stana Katic Enjoyed Playing Talia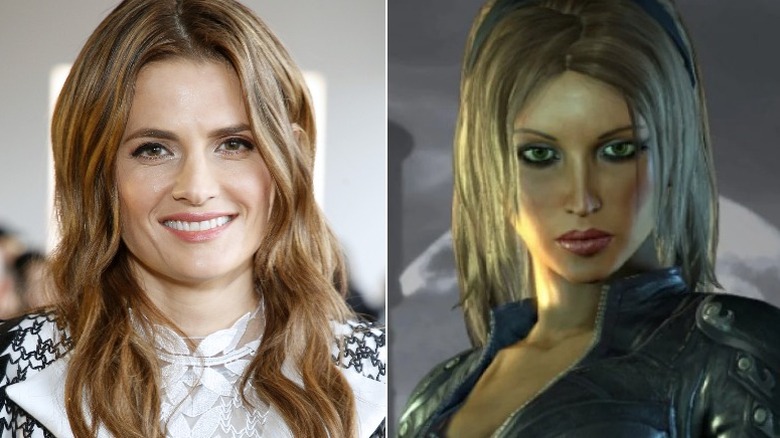 John Lamparski/Getty Images
Canadian-American actress Stana Katic served as the voice of Talia in the critically acclaimed game, and according to an interview with GamerLive.TV, Katic enjoyed the experience immensely. During the interview, Katic explained what it was like to get inside the mind of such an iconic character, saying, "I think Talia is really interesting because she skirts the line between good and bad and I love her being this wonderful wild card, where you're not sure as a player if she's completely aligned with the bad guys or the good guys."
The actress also appreciated that the character is a powerful woman with many layers to her personality. "She has this dichotomy in that she's sexy and she's vulnerable," Katic said, "and there are some things that can pull at her heart strings that she will fight for." Because of these attributes, Katic sees the character as more than simply a cold-hearted assassin. The Dark Knight obviously agrees, and her performance is enough to make players understand if the hero wants to throw everything away to protect her.
Stana Katic's career beyond Talia al Ghul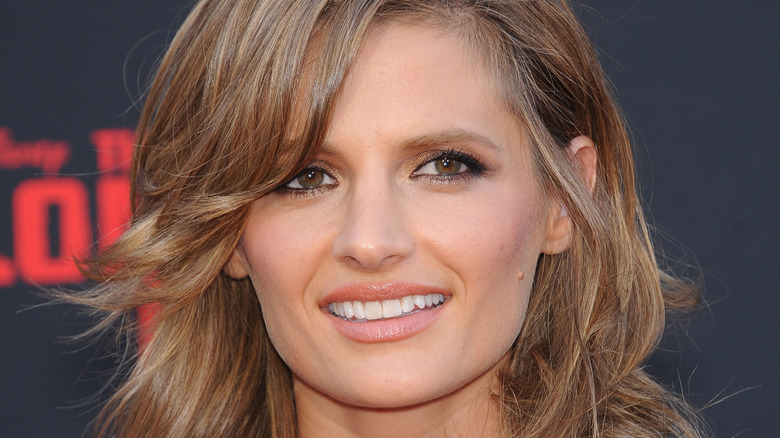 DFree/Shutterstock
Katic brought all of her acting chops to the table in her portrayal of Talia al Ghul in "Batman: Arkham City," but that's far from being the only place where audiences might recognize her. 
Best known for playing NYPD Captain Kate Beckett in the hit NBC series "Castle," Katic has built up quite the resume over the years. The Canadian-American actress has also appeared in "Heroes," "CSI Miami," "24," "The Shield," "Quantum of Solace," and "Absentia." What's more, Talia al Ghul isn't the only DC character Katic has portrayed. Katic also voiced Lois Lane in the animated movie "Superman: Unbound" and Wonder Woman in "Justice Society: World War II." 
Suffice to say, Katic isn't limited to strictly live-action roles. Her range allows her to take on all sorts of different characters, superpowered and otherwise. While discussing her animated DC roles with Flickering Myth, Katic remarked, "They are in different ways sexy, sassy, smart, strong, all the S's... to be able to lend a voice to them, I mean, for me it's a gift, you know."