Call Of Duty Ghosts 2: Will We Ever See A Sequel?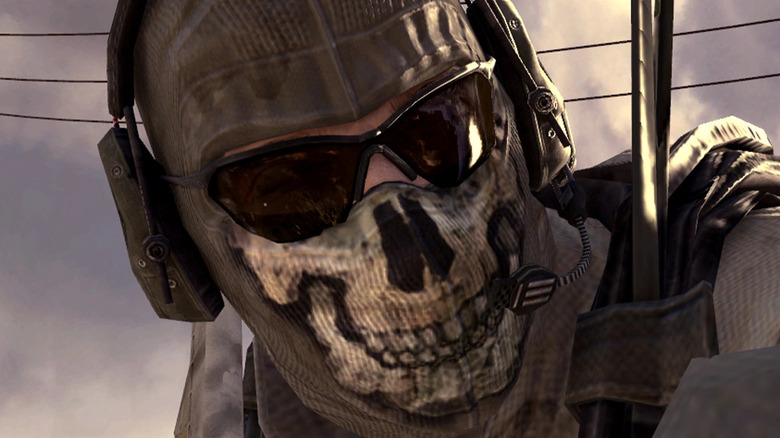 Activision
The "Call of the Duty" series has evolved a great deal over the years and spawned numerous iterations. From the "Modern Warfare" and "Black Ops" series to one-off titles like "World at War," the franchise has gone in lots of different directions since it launched in 2003. Among these various releases, one that stands out for taking the series in a unique direction is 2013's "Call of Duty: Ghosts."
While "Ghosts" introduced plenty of new modes, mechanics, features, and ideas to the franchise, like taking control of non-human characters or its Extinction game mode, what perhaps sticks with players most is how the title ended.
While the game earned generally positive reviews, the campaign resolved on a cliffhanger that begs for resolution. "Call of Duty: Ghosts" never saw a sequel, and there has been no sign that Infinity Ward or Activision are interested in turning "Ghosts" into another series like "Modern Warfare." This has fans wondering if they'll ever get a sequel to "Ghosts."
While there has been no official word on this one way or another, sadly, the outlook is not favorable at the moment.
Ghosts underperformance likely killed sequel chances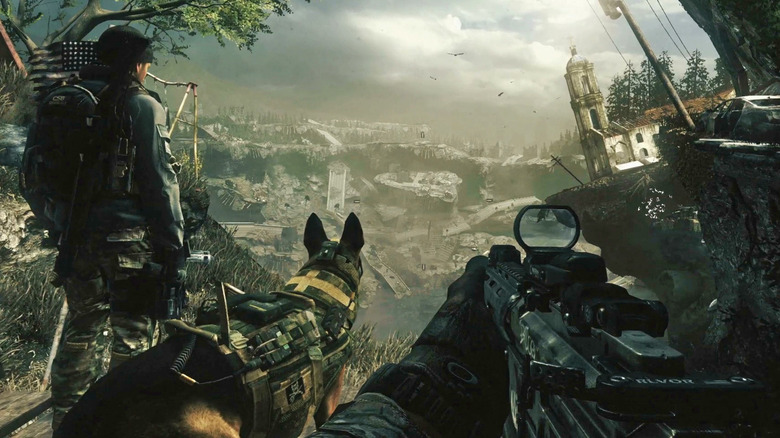 Activision
Despite decent reviews and some interesting gameplay innovations, "Ghosts" just wasn't up to the standards of the rest of the series. It's consistently ranked at the bottom of the series and is sometimes listed as one of the biggest "Call of Duty" fails ever. The campaign's story just didn't capture gamers, and while introducing some new game modes, the competitive multiplayer didn't do enough to make the experience feel fresh.
GameRant has speculated that these issues, along with an Extinction mode that didn't live up to the more popular Zombies mode it mimicked, led to Activision scrapping any plans for another entry in the "Ghosts" line of "Call of Duty." These points have been echoed by fans on Reddit and the general consensus is that, for better or worse, fans are unlikely to see a "Call of Duty: Ghosts 2."
Again, it should be noted that Activision has not made an official statement about the fate of this specific "Call of Duty" entry. Still, the fact remains that since the release of "Ghosts," the "Call of Duty" franchise has gotten three more entries in the "Black Ops" line, a reboot and sequel to the "Modern Warfare" series, and several other standalone games.