Fortnite Has A New Chance At Returning To iPhones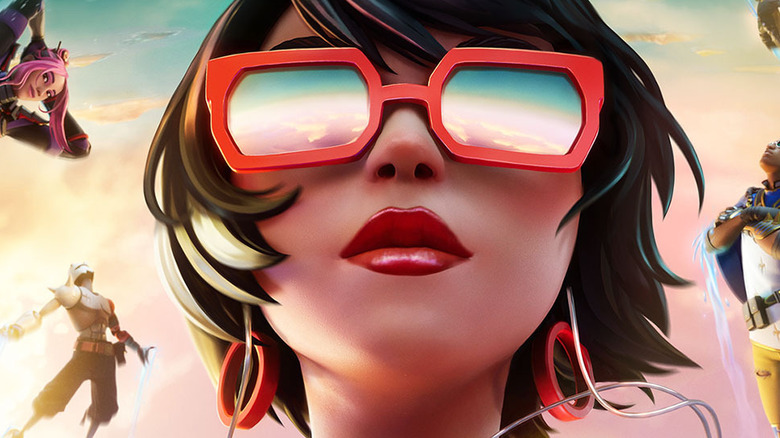 Epic Games
Despite "Fortnite" being one of the most popular video games on the market today, Epic Games' battle royale title has been barred from appearing on Apple devices since 2020. The game was kicked off of the Apple App Store due to Epic Games offering players a way to purchase V-bucks — the in-game currency in "Fortnite" — directly through the game, bypassing the need to give a cut of the profits to the Apple Store. The removal of "Fortnite" from the App Store sparked a huge controversy, which even led to a lawsuit.
Since the blockbuster breakup between Epic Games and Apple, the former has still found ways to be playable on the iPhone, though not in its complete, most updated form. In late 2020, Epic Games partnered with NVIDIA's GeForce Now cloud gaming service, which would, in a way, bring the title back to iOS devices. "Fortnite" can also be accessed through Xbox Cloud Gaming, which is also available on iPhone. However, until now, "Fortnite" has still been absent from the Apple Store with no indication of it returning. However, that could all change very soon. At least, for users in Europe.
A new law could see Fortnite return to Apple devices in the EU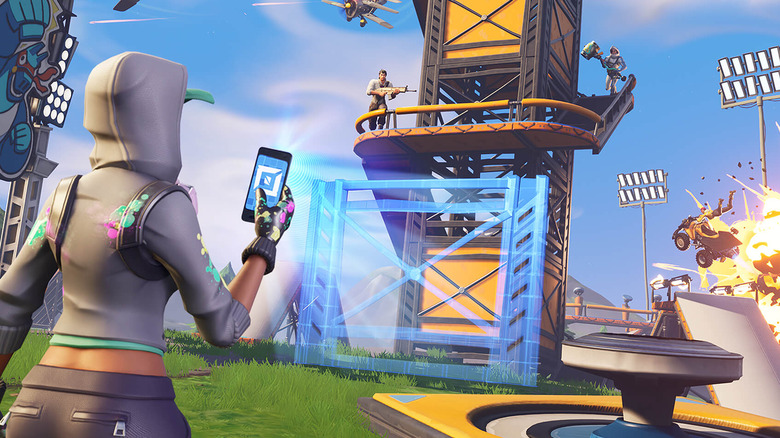 Epic Games
As of November 2, the Digital Markets Act comes into immediate effect in the EU. To anyone unaware of the act and what it's intended to do, the Digital Markets Act is meant to level the playing ground of businesses that rely on digital distribution as their business models. Essentially, this means that closed shops like the Apple Store — which would be considered a "gatekeeper" in the DMA's language — will have to open its doors to third-party applications (per TheGamer).
This would mean that despite its past issues with the game, Apple would be forced to host "Fortnite" on its platform. This might not be an overnight process. As of right now, the EU has not designated Apple as a gatekeeper. However, given the criteria required to achieve such a label, it seems it's only a matter of time before the Apple Store is forced to open up to a host of third-party developers. The criteria for a company to be considered a gatekeeper comes down to the company's size, controlling an important gateway, and being self-sufficient and viable. Surely, Apple — one of the biggest tech companies in the world — would meet all of these criteria.
Failure to comply with this new law will result in fines, periodic penalty payments, and potentially even "the divestiture of (parts of) a business." European gamers will have to wait to see how the new law affects "Fortnite," but there's hope that mobile Apple players will be able to jump back in soon.