Xbox Series X Controller Won't Connect: Here's How To Fix It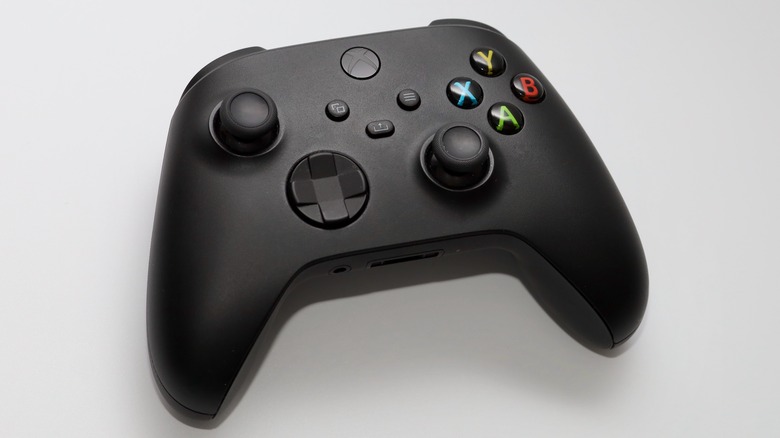 AlexandreSheva/Shutterstock
Troubleshooting your Xbox Series X controller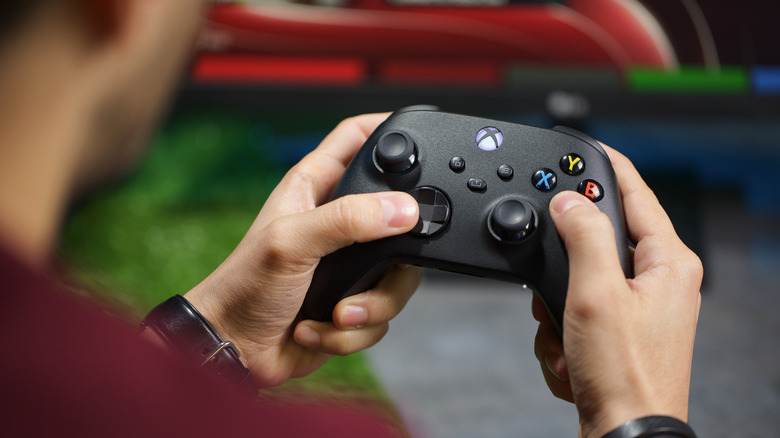 Hopix Art/Shutterstock
On Xbox's official support page, a list of potential remedies can be found for when players experience any issues where controllers not connecting to the Xbox console as it should. The first thing players should always do is make sure the controller is paired with the console. To do this, simply press and hold the pair button to the right of the LB button until the Xbox button light is pulsing. Then press the pairing button on the front right of the Xbox console, to the right of the USB port. 
It's also worth mentioning that players should be sure to check their batteries. If using interchangeable AA batteries, swap them for new ones. If the controller has a rechargeable battery pack, connect the controller to either a charger or the Xbox Series X console itself via the USB-C adapter.
Connectivity issues can also appear if players are using a controller that is running out-of-date firmware. This is especially common with new controllers, as they're unable to update between the time they are manufactured and packaged, and a player purchases the item. To update a controller, all players need to do is connect it to the Xbox console with a USB-C wire, and go to Profile & System in the console menu. From there, go to Settings, Device & connections, Accessories, then choose to update the controller.
Should none of these remedies work, there's a chance the controller may have more going on than simple troubleshooting can resolve and it's worth reaching out to Microsoft for next steps.