Critics' Final Thoughts On God Of War Ragnarok: It's Nearly Perfect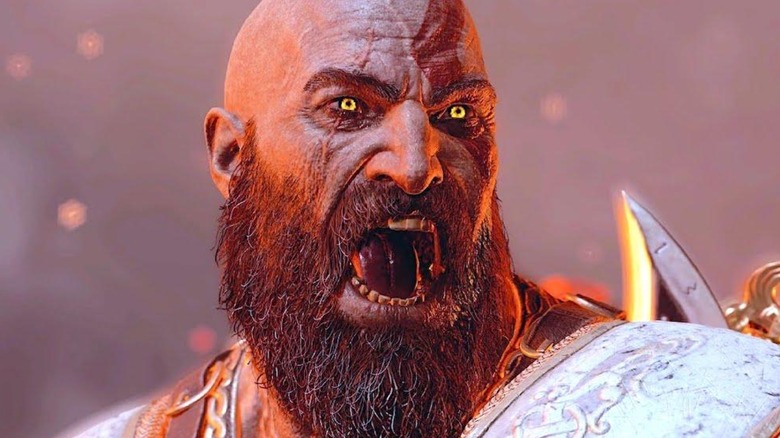 Sony Interactive Entertainment
"God of War" fans have been waiting with bated breath ever since "God of War Ragnarok" was formally announced back in September 2020. The follow-up to 2018's critically acclaimed soft reboot, "Ragnarok" will bring the series' Norse storyline to a dramatic conclusion. In "God of War Ragnarok," Kratos and his son Atreus must face off against a vengeful Thor as the titular end of days event approaches. Of course, doing so will involve plenty of hacking, slashing, and spell-casting as the pair face off against hordes of mythical creatures.
Advertisement
Ahead of the game's Nov. 9 launch, a number of media outlets have gotten their hands on the game. Despite a number of spoilers leaking online, early reactions to the title have been incredibly positive, with players remarking that the new game builds successfully off of the template set by 2018's installment. But now that those same reviewers have had time to dig into everything the massive game has to offer, how has the full game fared in the eyes of critics? Has Kratos managed to triumph once again, or is this a sequel that's best banished to the underworld? 
Although some of the games in the series have been more divisive than others, fans can rest easy. When it comes to "God of War Ragnarok," the critics are pretty much in agreement: this new adventure is pretty much perfect, and not even those major spoilers will be able to keep this game from blowing fans away.
Advertisement
God of War Ragnarok has a beautiful story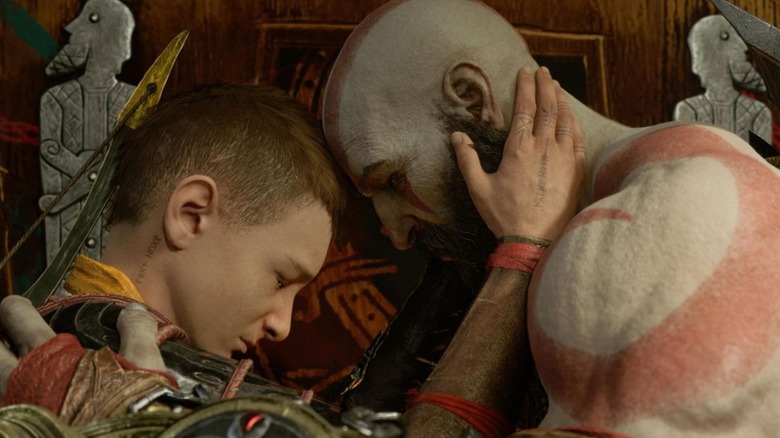 Sony Interactive Entertainment
Critics have found the story told in "Ragnarok" to be one of the game's greatest triumphs, especially now that they've been able to see it through to the end.
To kick things off on the highest of highs, Video Games Chronicle was effusive in its review of the new "God of War" sequel, heralding it as "one of the best PlayStation games ever." And judging from the review, that might not be hyperbole at all. Though reviewer Jordan Middler was already taken with the game's bonkers opening hours, they found that the story of "Ragnarok" continually ups the ante in dramatic ways, delivering a tale that will be surprising even to longtime fans.
Advertisement
GameSpot's Tamoor Hussain also praised the maturity in the game's storytelling, noting that every character feels fully nuanced in a way that older "God of War" titles could only dream of. Hussain wrote, "There are moments when characters you're not supposed to be rooting for reveal the trials and tribulations that have shaped them, or the demons they battle... Although Kratos and Atreus are the stars of the show, almost every character is in the midst of their own complicated journey."
The review from ScreenRant concurred that the story is more complex than fans might expect. As noted by reviewer Akshay Bhalla, "The constant doubt and subsequent actions cause a chain of events that ... throw a wrench at every 'God of War: Ragnarok' theory out there." Basically, fans aren't going to know what hit them. And speaking of hitting things...
Advertisement
But how does it look and play?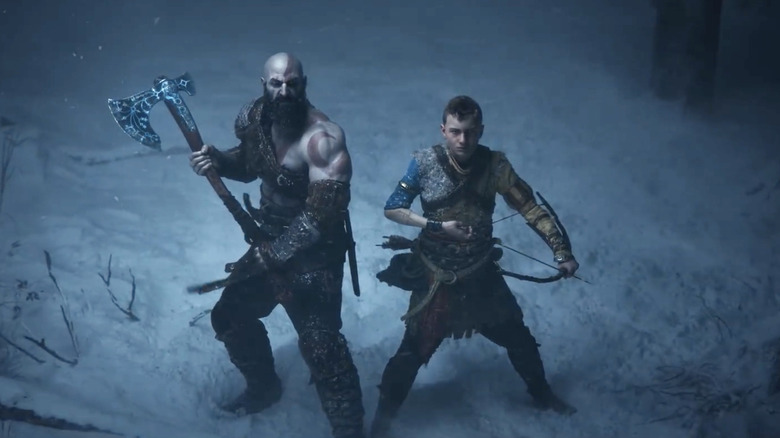 Sony Interactive Entertainment
Okay, so the story is great and all, but how do critics feel about the combat and overall presentation of "God of War Ragnarok?" Well, it sounds like Kratos and son are better than ever in this go-around. 
Advertisement
The game has been applauded for its visual fidelity, although there have been a few concessions. Both VG247 and VGC noted that there were some small graphical nitpicks that came from the game being developed for both PS4 and PS5, but that does little to dampen the experience. Likewise, GameSpot praised the designs of the various realms, which are gloriously realized and stand out from one another. This review particularly spotlighted Svartalfheim, the realm of the Dwarves, calling it "quite the visual spectacle to behold, rich in detail and intricate in its construction."
Combat is naturally a major part of any "God of War" game. Luckily for fans, "Ragnarok" has built upon this element in every way. The huge boss battles that have been with the series since the beginning make their return here, with VG247 calling them sequences of "eye-popping, absorbing spectacle." Not only that, but the enemy variety has been greatly improved from the previous game, as mentioned by EGM. Kratos has a huge arsenal at his employ now, and although some outlets (like GamingBolt) have elected to keep some of the later weapons a secret in their reviews, it sounds like gamers are going to have an excellent time leveling up their weapons and finding new ways of punishing foes.
Advertisement
"God of War Ragnarok" has apparently been well worth the wait, if these final thoughts are anything to go by. The latest sequel in the series – which Tom's Guide has declared the best installment yet – hits stores on November 9.