The Best Build For Call Of Duty: Modern Warfare 2's FSS Hurricane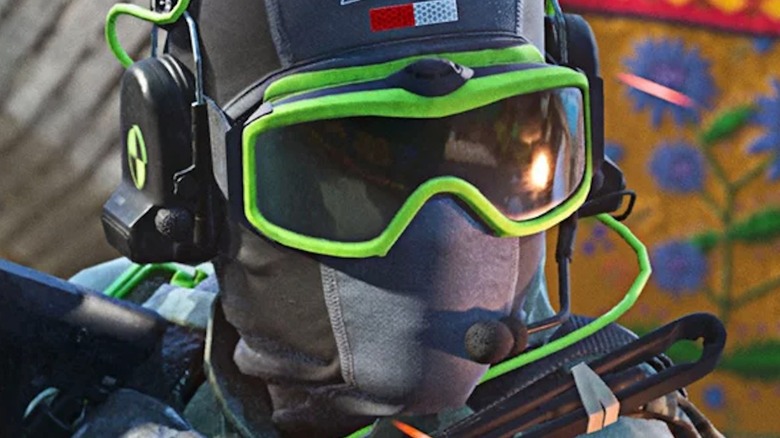 Activision
Have you ever wanted a "Call of Duty" weapon that mixes the reliability of the M4 with the aggressiveness of an SMG? Well, thanks to the new weapon unlock trees in "Modern Warfare 2," such a gun finally exists. That gun is the FSS Hurricane, an SMG version of the M4 that can be obtained in the latter's unlock tree. 
Before you can customize the FSS Hurricane, you'll need to gain access to it first. According to Rock Paper Shotgun, unlocking the FSS Hurricane is rather simple. First, level up the M4 — a gun which has its own great loadout options – to level 13, which will unlock the FTAC Recon. Level up the FTAC Recon to level 16 and boom, the FSS Hurricane is yours. Once you get the FSS Hurricane, you're going to want to make sure it has the best build possible.
The Best FSS Hurricane build depends on your playstyle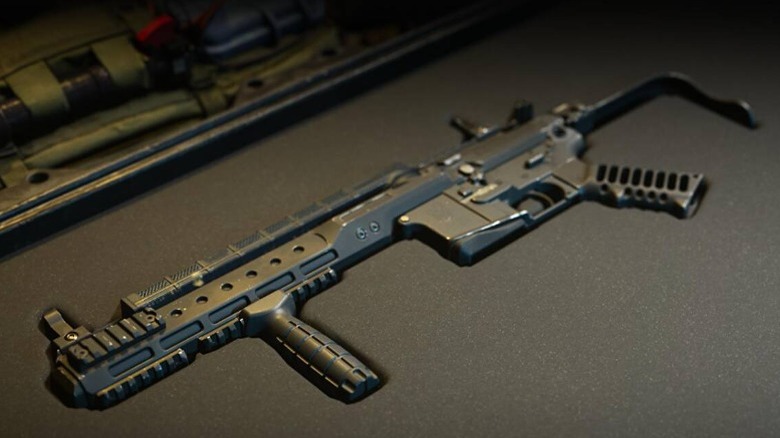 Activision
There are a couple different builds you can go with for the FSS Hurricane in "Modern Warfare 2." Deciding which one is right for you is fully dependent upon your playstyle. If you're looking for an SMG with a little more range, Rock Paper Shotgun suggested going with the following loadout: an XTEN Black Kite Muzzle, FSS Cannonade 16" Barrel, FTAC Ripper 56 Underbarrel, Sakin ZX Grip, and Cronen Mini Red Dot Optic. These attachments add recoil control, extended range, and a close-range optic in case you're caught off-guard.
If you'd rather focus on buffing your FSS Hurricane's close-quarters abilities, The Gamer put forth a different mix of attachments that will maximizes the gun's high handling: an FSS OLE-V Laser, XTEN Razor Comp Muzzle, FTAC Ripper S6 Underbarrel, Phantom Grip, and Demo Quicksilver Stock. These attachments boost recoil, sprint-to-fire time, and movement speed.