John Wick Studio Is Eyeing AAA Gaming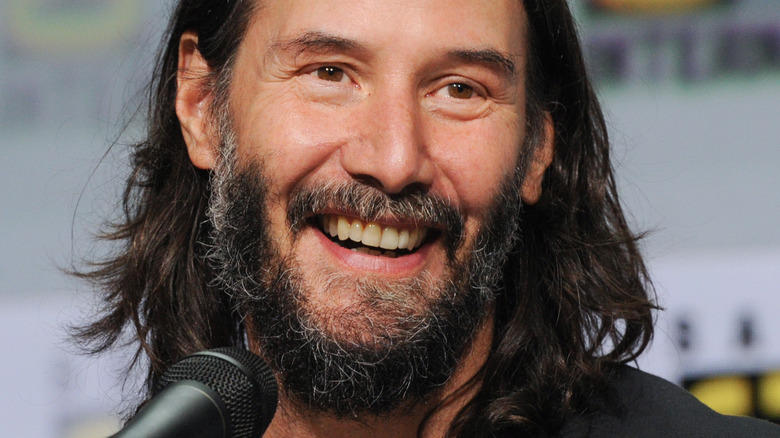 Albert L. Ortega/Getty Images
Lionsgate has had many successes from adaptations like the "The Hunger Games" movie trilogy to original thrillers like "The Day After Tomorrow." Now, it's considering adapting one of its biggest successes, which changed action movies forever, into a video game: "John Wick."
In an earnings call transcribed by IndieWire, Lionsgate CEO Jon Feltheimer told investors that the company was already fielding proposals for a video game based on "John Wick," but didn't say much more than that. He was hesitant to share details when the project was still in its earliest stages.
"I don't want to get ahead of myself here, but we believe there is a big AAA game to be made out of John Wick," he said. "We have been fielding proposals. We certainly are interested in moving that forward, but I don't want to say anything more about that at this time."
Feltheimer only shared an outline of what to expect in terms of scale. Lionsgate hopes to develop a AAA "John Wick game, something that fans have wanted for years. Here's what we know so far about Liongate's "John Wick" game.
What we know so far about the John Wick game
Lionsgate's plans to make the "John Wick" game a AAA investment imply plenty of manpower and money for the project. Bithell Games previously developed an indie "John Wick" game called "John Wick Hex," which adapted the series into an action strategy game. It received positive reviews for its attempt, but Lionsgate seems to have other plans for the AAA project. "John Wick" seems like a natural fit for the action RPG genre or an action game of some sort because it's a movie series about a hitman carrying out his missions. It's just a matter of time before Lionsgate decides on what exactly that looks like.
"John Wick" is a neo-noir thriller series starring Keanu Reeves, who plays a former hitman who returns to the underworld in each movie for different reasons. The first kicks off with a low blow: he needs to hunt down the man who broke into his home, stole his vintage car, and killed his puppy — which was a gift from his deceased wife. The latest movie, "John Wick: Chapter 3 – Parabellum," grossed about $171lk in North America and $327 worldwide. It's one of the highest-grossing films under the company's belt. Considering how much fans enjoy the story of the films, a AAA adaptation is sure to be a hit.
Thanks to its success with "John Wick 3," Lionsgate also signed off on a "John Wick: Chapter 4." It's currently planned for release on March 24, 2023.