The Witcher's New Netflix Lead Reportedly Auditioned Years Ago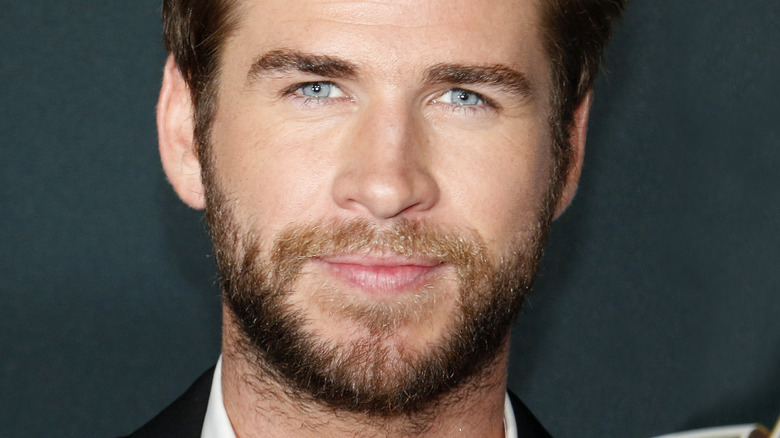 Tinseltown/Shutterstock
Henry Cavill was an iconic part of making Netflix's "The Witcher" a success, playing series lead Geralt of Rivia. Now, the series will have to survive without him and rely on Liam Hemsworth to carry the torch into Season 4. Still, the news of Hemsworth replacing the titular character in "The Witcher" has raised questions about the quick recasting and the future of the series. As it turns out, this change might not have been as quick of a turnaround as people might believe.
Cavill never specified why he was exiting "The Witcher." One theory is that his return as Superman on the big screen might conflict with "The Witcher." Another rumor (per Redanian Intelligence) is that the star disagreed with the show's producers about how to best portray Geralt, arguing for a take closer to Andrzej Sapkowski's novels. For context, Cavill is a massive fan of "The Witcher" books and CDPR games.
In response to his casting (per The Hollywood Reporter), Hemsworth said, "Henry Cavill has been an incredible Geralt, and I'm honoured that he's handing me the reins and allowing me to take up the White Wolf's blades for the next chapter of his adventure." What fans may not realize is that this casting has been a long time in the making.
Liam Hemsworth's history with The Witcher
Henry Cavill will still play Geralt until the end of Season 3, so fans don't need to worry about an abrupt change. Also, Liam Hemsworth wasn't a rushed choice or even from a newer casting search. According to sources close to Redanian Intelligence, Hemsworth auditioned for Geralt back in 2018 when Netflix first started scouting for the series and was one of the frontrunners for the role. Casting directors reviewed the top performers from the original audition and chose Hemsworth to fill the role after Cavill was no longer was an option.
Of course, even if recasting was that easy, swaying fans might not be. Fans loved Cavill as Geralt. Some are even abandoning ship now that they realize he won't be reprising the role, while others are signing a petition to reinstate him as the character. Luckily for those fans, Cavill gave Hemsworth his blessing when announcing that he was stepping down from his role, so it doesn't seem like there are any hard feelings between the two. 
Hemsworth is expected to appear in "The Witcher" Season 4. "The Witcher" Season 3 doesn't have a release date yet, but is expected to release sometime in 2023.