The Gears Of War Movie Is Finally Getting A Fresh Start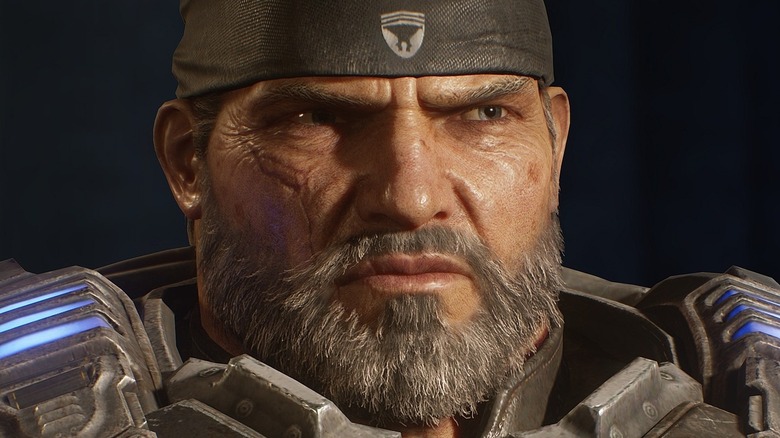 Xbox Game Studios
Originally released in 2006 as one of the first exclusives for the Xbox 360, the first "Gears of War" came out of the gate with high marks from critics and fans alike. Following the game's universal acclaim, "Gears of War" eventually became a bonafide gaming franchise that spawned five mainline titles, three spin-offs, and a well-received remaster of the original 2006 entry. Because of this massive popularity, rumors about the gaming series being adapted for the big screen have been ongoing over the years, with Hollywood stars like Dave Bautista throwing their hat in the ring in hopes of a leading role.
To date, the rumors about a film adaptation for "Gears of War" has been infrequent and of varying levels of hype — whenever one report seems to gain traction, the project has seemingly been abandoned. A film based on the "Gears of War" series has been more or less stuck in development hell for over a decade now. However, recent news has finally given fans of the series reason to rejoice. It has been formally announced that a film and other forms of media based around "Gears of War" are in active development for Netflix. Here's what the streaming giant had to say about this major news for "Gears" fans.
Gears of War is heading to Netflix in a big way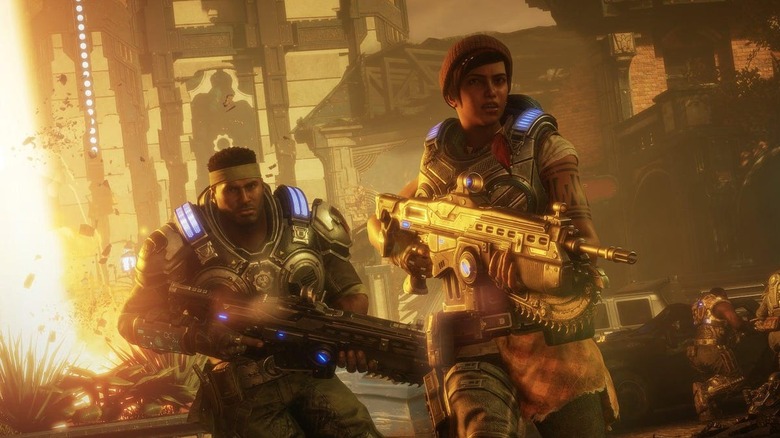 Xbox Game Studios
In an exclusive reveal from The Hollywood Reporter, it's been announced that streaming platform Netflix is currently developing both a feature film and an adult animated series based around "Gears of War." Netflix apparently negotiated tooth and nail to get the rights to the game series and has no plans to slow down once this new evolution of the franchise is underway. According to this release, more media pertaining to the "Gears of War" universe will be released if these two projects turn out to be a success. The two projects will apparently be developed entirely by Netflix, scrapping whatever plans New Line Cinema and Universal — the previous rights-holders of the adaption — had in mind for the IP.
Both the film and the animated series seem to still be in early development, as the Hollywood Reporter article states that neither project has directors or producers attached at this time. This also means that the film likely cast any actors just yet. However, if Marcus Fenix is a part of these stories, then Netflix might want to give Dave Bautista a shot at joining "Gears of War."