Sonic Frontiers Devs Had One 'Main Rule' For Creating Sage And Other New Characters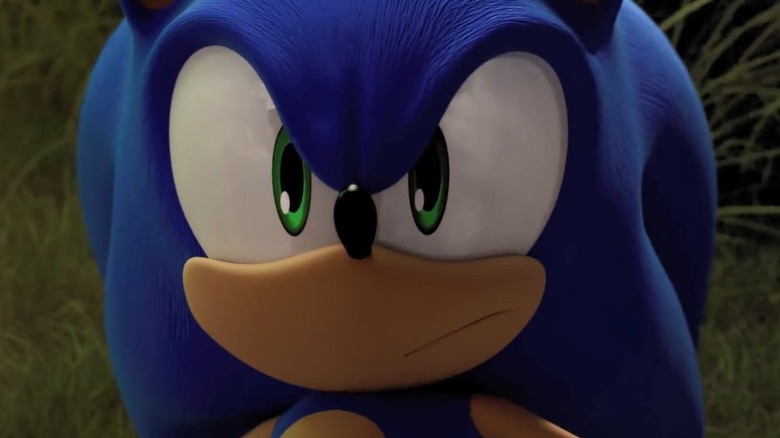 Sega
Many critics already don't agree with the new direction in "Sonic Frontiers" with its "Breath of the Wild"-like setting. It isn't just the setting that has changed in "Sonic Frontiers." In an interview on the PlayStation Blog, "Sonic Frontiers" producer Sachiko Kawamura and art director Yoshitaka Miura shared how they designed characters for the new game. They also dug deeper into their design process for the new character Sage, as well as the "main rule" they had for creating new characters like her. Kawamura and Miura were hesitant to reveal too much, but they did confirm that she was affiliated with the villains. 
"We did a lot of trial and error with the design of her as a young girl that was both mystical and mysterious," the Sonic Team said about Sage. "We paid attention to how she would be perceived from her design and in cutscenes, as she is on the opposing side, trying not to give her too much of a mythical or religious meaning."
It's unclear what this "mythical or religious meaning" refers to, but she does look something like a young grim reaper. Sage wears a dark cloak with red undertones, and she sports an overgrown silver bob with bangs that sweep over her red eyes. The almost digital glitches that surround her could be reminiscent of Midna, from "Twilight Princess." But how does Sage adhere to the "one rule" the developers had?
The one rule the developers wanted to stick to with the new characters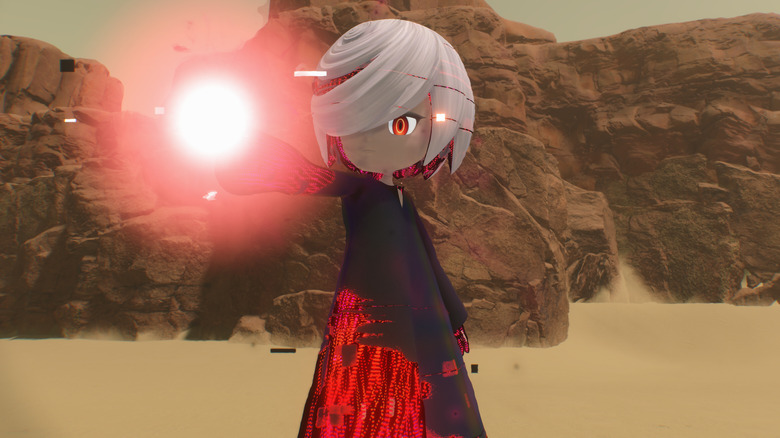 Sega
The Sonic Team discussed wanting to make Sonic-esque designs that didn't just build off past characters. They needed the additions to stand out yet remain easily identifiable as Sonic characters during gameplay. According to Kawamura and Miura, the character design process starts after sketching the game's world, so they can make sure new characters fit with the setting and honor the "series' history and core identity."
"The main rule for creating new characters is to ensure the character design does not feel out of place when it is in the same world as existing characters, even if the design style is different for each title," said the Sonic team. "It's also important to create a design that is both simple and impressive to our fans. We try to avoid combining past character aspects together to be on par with our simple and straightforward character designs."
The devs seem to have done well with this rule regarding Sage. She has a unique sense of style, but she's still easily identifiable as part of the "Sonic universe." "Sonic Frontiers" launched on November 8, 2022, for PC, PlayStation 4, PlayStation 5, Xbox One, Xbox Series X|S, and Nintendo Switch.