EA Patents A Controller That Challenges The Player Holding It
For many gamers, especially those on consoles, a controller remains their go-to gaming peripheral. But not all controllers are alike, as they can come in different shapes and sizes, in addition to offering various features. For example, the PlayStation 5 uses a slimmer DualSense controller, while the Xbox series consoles use the bulkier Xbox Wireless controller. But as many gamers already know, more controller options are available to suit one's needs.
Advertisement
For example, hardcore gamers may want a controller with extra features that complement their gameplay. That's where controllers like the Xbox Elite Wireless and DualSense Edge come in. These controllers provide players with a myriad of features that aren't available on standard controllers, such as extra paddles and more options for customization. In addition, controllers such as the Xbox Adaptive controller provide another niche by giving gamers with limited mobility an easier way to play. But a new type of controller could be on its way that could change everything.
Recently, news broke of new controller technology patented by EA that does something never done before. This technology will use machine learning to improve gamers' performance by adjusting to an individual's skill level and tendencies. If effective, this technology could drastically change how gamers use their controllers.
Advertisement
A controller that adapts to a player's skill level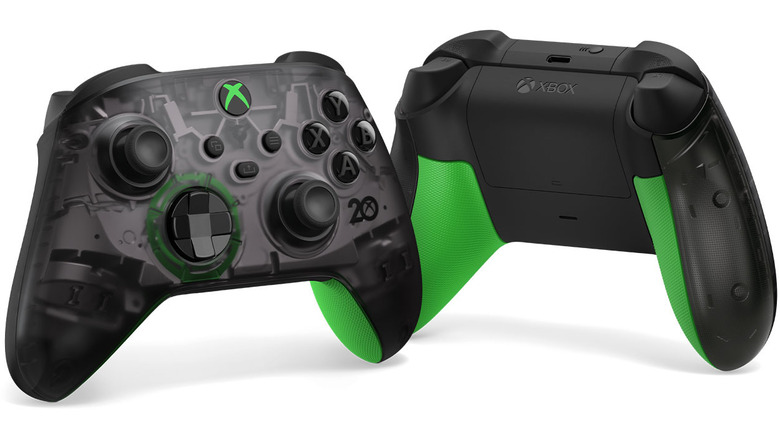 Microsoft
Electronic Arts received a US patent for an "Automated controller configuration recommendation system," and this now-patented technology has the potential to optimize a user's controller settings via machine-learning techniques. Often, when gamers are left to change their settings manually, they can get overwhelmed by the multitude of individual settings and inadvertently select the wrong options. To remedy this, EA's new technology can automatically determine and reconfigure itself. 
Advertisement
While all the details aren't clear yet, the patent does state that the controller will determine settings "based on the controller input," and that it will create "a user profile for the user comprising at least a skill level and an input tendency of the user." In addition to providing players with a specially tailored user profile, the technology would also provide users with suggested adjustments to controller settings to further improve performance.
Currently, there's no word when or how EA will implement the innovation, but considering the patent was first filed in 2020, EA has had plenty of time to cook up a big announcement to go along with the new technology. So now it's just a matter of waiting to see what EA is saving up its sleeve.
Advertisement