How Long Will Final Fantasy 16 Be A PS5 Exclusive?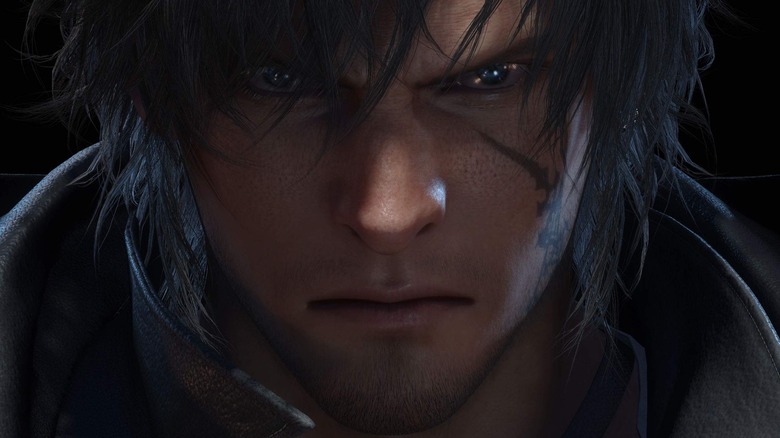 Square Enix
"Final Fantasy 16" is shaping up to be a massive release in 2023, and is slated to be a PlayStation exclusive when it arrives Summer 2023. However, a recent PlayStation trailer had some fine print that has PC and Xbox players excited for "Final Fantasy 16" as well, although some of them might not want to get their hopes up. "Final Fantasy 16" had been showing well in its previews, with the potential of a more mature and dark fantasy story attracting both old and new fans. Even though the "Final Fantasy 16" producer gave an answer about the in-game diversity that many fans aren't happy with, with the producer citing historical accuracy as an excuse for a lack of diversity, many gamers are still eager to play the new release. Unfortunately, not everyone has a PlayStation on which to play it.
While more story elements from the game won't be confirmed until much closer to launch, PlayStation and Square Enix might address the fine text from a recent trailer much sooner, as it has some big implications for "Final Fantasy 16" and what platforms players will get to play it on. Here's what's going on with the exclusivity of "Final Fantasy 16."
Final Fantasy 16 is a six-month exclusive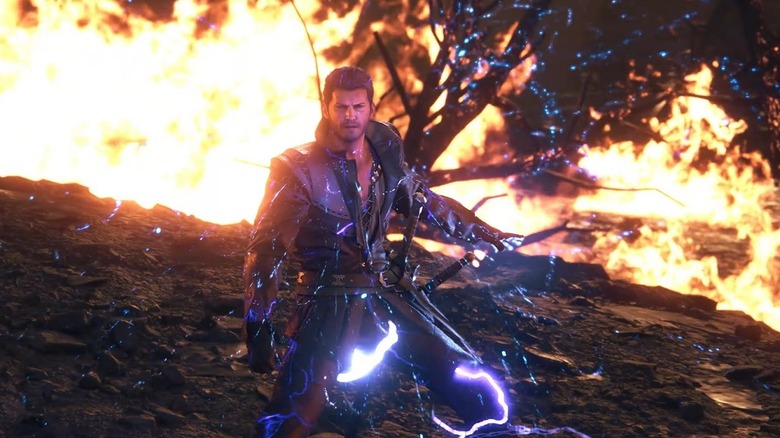 Square Enix
According to the small print in a recent PlayStation trailer, "Final Fantasy 16" is a six-month exclusive to the PlayStation 5. That means six months after it releases, which should be late 2023 or early 2024 depending on when exactly it arrives in Summer 2023, it can come to other platforms, presumably PC and Xbox Series X|S. However, for Xbox fans, they have seen this song and dance from Square Enix before. "Final Fantasy 7 Remake" had a one-year exclusivity deal with PlayStation and when that year was up, the game only launched on PC.
However, it's been another 18 months since then and there is no sign of a potential Xbox release of "Final Fantasy 7 Remake." On top of that, "Final Fantasy 7 Rebirth" was already announced and is listed as a PlayStation exclusive, so it seems like the game may never get ported. While "Final Fantasy 16" is likely coming to PC after the exclusivity window, Xbox players will have to wait and see if the game actually gets ported to that platform.