RIP Project Cars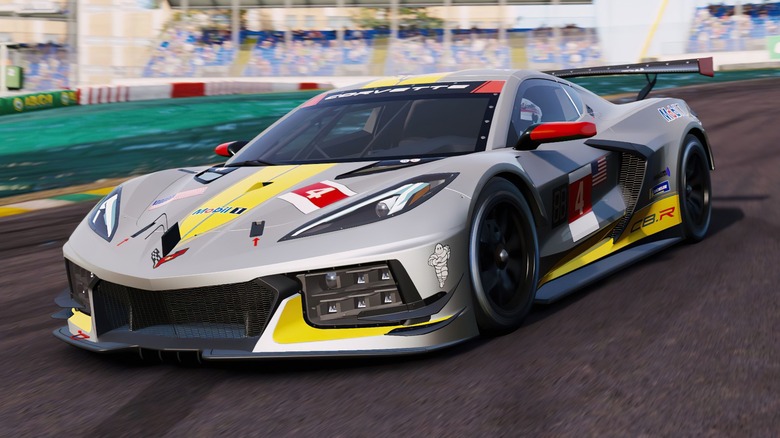 Bandai Namco Entertainment
Driving games have been a major component in the video game industry since the beginning, and few of them have managed to demonstrate the same level of realism as the "Project Cars" franchise from Slightly Mad Studios. The first game debuted in 2015 with critics praising it for its stunning visuals and the realistic handling of its vehicles, holding it up alongside established franchises such as "Gran Turismo" and "Forza." The title was so successful that it was quickly followed up with the release of "Project Cars 2" in 2017, "Project Cars 3" in 2020, and the spin-off title "Project Cars Go" in 2021. Now, it seems that the franchise's upward trajectory is at an end.
Slightly Mad Studios was acquired by fellow racing developer Codemasters in 2019, which was then, in turn, acquired by Electronic Arts in 2021. Studios changing hands certainly isn't new, but EA has garnered an unsavory reputation for purchasing studios and their properties only to immediately toss them aside. To be fair, EA is notorious for many reasons. It was unclear what this meant for the franchise for a while, but now it seems that — just one year after obtaining ownership of the series — EA is shutting "Project Cars" down.
EA is discontinuing Project Cars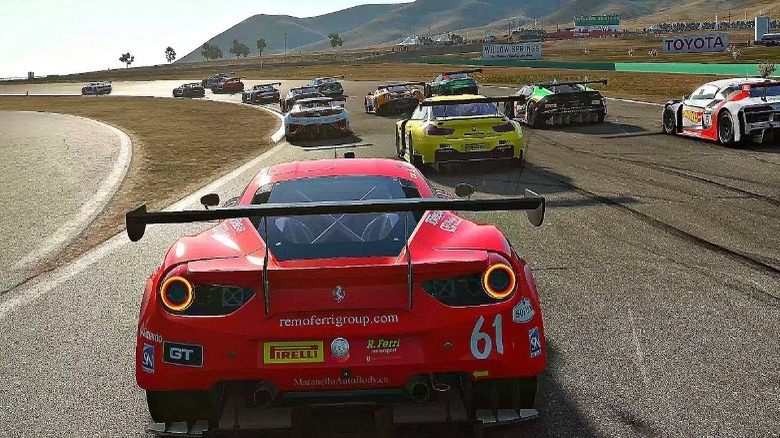 Bandai Namco Entertainment
The news that EA will not be making any more "Project Cars" titles came by way of an exclusive with GamesIndustry.biz. It seems that EA initially announced the discontinuation of the franchise internally, stating that staff who had been working on projects related to the series would be moved into suitable positions elsewhere within the company.
"Decisions like these are very hard, but allow us to prioritize our focus in areas where we believe we have the strongest opportunity to create experiences that fans will love," an EA spokesperson told GamesIndustry.biz. "We are focusing on our strengths in our racing portfolio, particularly licensed IP and open-world experiences, and expanding our franchises to be more socially-led with long-term live services that will engage global communities." The spokesperson then went on to state that EA needs to change the way its games are structured in order to incorporate more online elements, also claiming that the company is working to ensure that those affected by the decision will be placed in positions working on EA's other racing properties.
EA certainly has plenty of them at this point. It already owned "Need for Speed," "Real Racing," and "Burnout Paradise." The acquisition of Codemasters last year has placed the "F1," "Grid," and "Dirt" franchises under the gaming giant's purview. Hopefully for racing fans, "Project Cars" will be the last to be cut.