Remedy Confirms Control 2 Is Finally Happening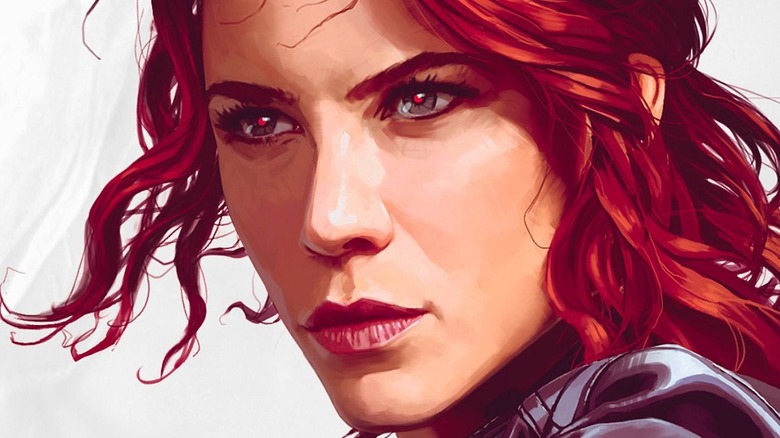 Remedy Entertainment
The ending of Remedy's "Control" definitely left the possibility for a sequel, but with "Alan Wake 2" also in development, fans were willing to wait for a confirmation. After all, the games weren't totally separate – both "Control" and "Alan Wake" take place in the Remedy connected universe – so it makes sense that Remedy might want to get "Alan Wake 2" up and going before jumping into "Control 2." However, on Nov. 11 fans got the news they'd been waiting for. "Control 2" is happening.
On its official Twitter account, Remedy Entertainment announced that it had signed on with 505 Games to co-develop and co-produce "Control 2." The post linked to a lengthier blog with more details about the deal, which seems pretty exciting all things considered. Mikael Kasurinen, the Game Director of the "Control" series, said that none of this would be possible without the fans of the first game. "With Control, we leaped into the unknown. We wanted to create something new. Something different and unexpected. A world like no other. Thank you, the audience, for making Control such a success for us," he wrote.
While fans are thrilled to hear that "Control 2" is finally on the way, there's one big question on everyone's minds: When will it arrive?
Control 2 is going to be big
Kasurinen told fans that "Control 2" will take a while, and that the team has barely started development. "It'll take a while, but to put it mildly, this is the most exciting project I've ever worked on. It's still early days, but it will be worth the wait," he wrote. Considering that Remedy and 505 Games have just announced a partnership to co-develop "Control 2," it's likely very early days indeed, with the creative minds behind the game coming together for what could be the first time.
In an announcement to investors, Remedy explained that "Control 2" has an initial budget of €50 million. It will be available on the PS5, Xbox Series X|S, and the PC, but Remedy and 505 Games will split publishing duties, with 505 handling console releases and Remedy taking on the PC release. "Control 2" is still in the concept stage, but it will eventually be rendered in Remedy's Northlight engine.
Even though gamers aren't sure when they'll see "Control 2," they now know it's officially happening, which is reason enough to celebrate.