Alan Wake 2 - What We Know So Far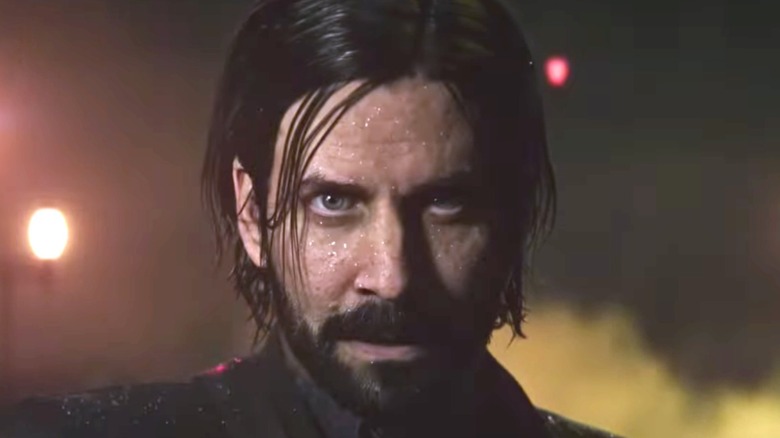 In 2010's "Alan Wake," the title character finds himself in a nightmare scenario. After traveling to Bright Falls, Washington with the hope of overcoming his persistent writer's block, the crime fiction novelist's problems rise to new heights. His vacation turns into a missing person case when his wife, Alice, disappears. Even more bizarre, events from Wake's newest manuscript — a book he has no memory of writing — manifest in real life.
"Alan Wake" delivers a classic Remedy Entertainment experience. Divided into six episodes, it plays out like a TV thriller, blurring the line between mediums. Praised for everything from its atmosphere and writing to visuals, the action-adventure game left players wanting more. The studio partially scratched this itch with the release of standalone entry "Alan Wake's American Nightmare" in 2012, before moving onto a new IP, "Quantum Break."
Though it seemed the writer's time may have come to an end, Remedy acquired the rights to "Alan Wake" in 2019, igniting hope of a followup among the fandom. It seems this dream will soon become a reality. Here's what the developers have shared about "Alan Wake 2" so far.
What is the Alan Wake 2 release date?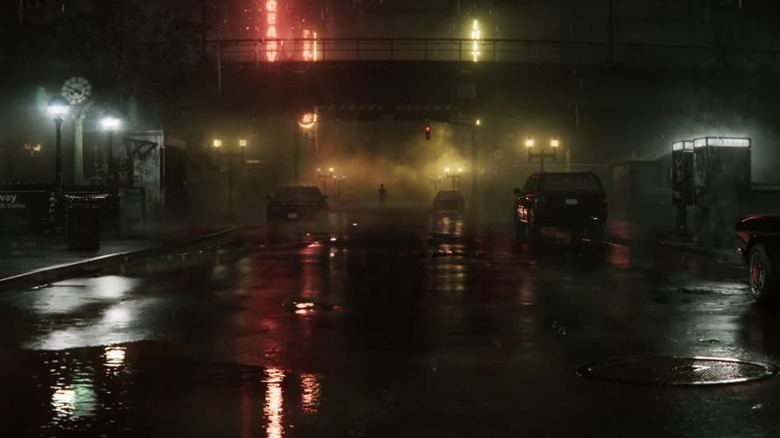 Fans have had over a decade to question whether Remedy will ever release an "Alan Wake" sequel. Thankfully, players won't have to wait much longer to experience the next chapter in the titular novelist's story. Announced at The Game Awards 2021, the "Alan Wake 2" reveal included a launch target: 2023. As you might have guessed based on its expected arrival, the followup will only be available for PlayStation 5 and Xbox Series X|S, as well as PC via the Epic Games Store. The developers promised to provide additional information at some point during summer 2022.
2023 leaves ample time to experience all the original has to offer in "Alan Wake Remastered." You can also delve into the Oldest House in Remedy's 2019 hit, "Control." Following a great deal of conjecture, the team finally confirmed in the "AWE" DLC that "Control" and "Alan Wake" overlap via the Remedy Connected Universe. Though the studio has not shared a great deal about "Alan Wake 2" at this early stage, it could expand on the link between the two game worlds.
Is there a trailer for Alan Wake 2?
Remedy Entertainment included a trailer as part of the "Alan Wake 2" reveal, though it primarily serves as confirmation that the project exists. Beyond sharing the launch target and platforms, the 57-second clip does an excellent job establishing the atmosphere players can expect from the sequel.
The trailer's voiceover may offer the biggest hints about what Remedy has to offer. "We all come to a story with hopes and expectations ... looking for an answer," states Wake. "Sometimes it would be better to live with that hope ... without ever finding the story. This is not the story you want it to be. This story ... will eat you alive. This story ... is a monster. And monsters wear many faces."
The scenery includes a crime scene, followed by shots of a street and buildings that shift between day and night, rain and snow. The video ends with a look at Wake, along with a flash of a bloodied, ominous face.
Alan Wake 2 is the first true survival horror game from Remedy Entertainment
Sam Lake, the creative director of Remedy Entertainment, revealed during The Game Awards 2021 that "Alan Wake 2" will be the studio's first project to fully embrace the survival horror genre. "We've been a bit protective," Lake said when asked about the long wait for the followup. "We knew this is gonna be a pretty scary experience. Now we are convinced everybody is ready."
While there's often some debate about what defines video game genres and sub-genres, survival horror titles typically create a tense and frightening atmosphere by throwing player characters into harrowing situations with little to no resources. Rather than direct combat, players often navigate horrific enemies and terrifying locales through evasion and puzzle-solving. "This is going to be Remedy's first ever survival horror game. Our take on the genre," continued Lake. "The first game had horror elements to it, but it was an action game ... The story, horror story, is at the very heart of this, and it's psychological, layered, deep mystery."