Alan Wake 2 - What We Know So Far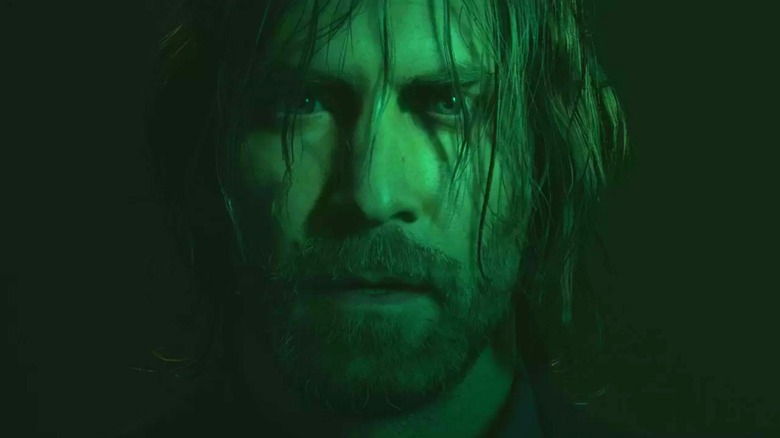 Epic Games
In 2010's "Alan Wake," the title character finds himself in a nightmare scenario. After traveling to Bright Falls, Washington with the hope of overcoming his persistent writer's block, the crime fiction novelist's problems rise to new heights. His vacation turns into a missing person case when his wife, Alice, disappears. Even more bizarre, events from Wake's newest manuscript — a book he has no memory of writing — manifest in real life.
Advertisement
"Alan Wake" delivers a classic Remedy Entertainment experience. Divided into six episodes, it plays out like a TV thriller, blurring the line between mediums. Praised for everything from its atmosphere and writing to visuals, the action-adventure game left players wanting more. The studio partially scratched this itch with the release of standalone entry "Alan Wake's American Nightmare" in 2012, before moving onto a new IP, "Quantum Break."
Though it seemed the writer's time may have come to an end, Remedy acquired the rights to "Alan Wake" in 2019, igniting hope of a followup among the fandom. It seems this dream will soon become a reality. Here's what the developers have shared about "Alan Wake 2" so far.
Advertisement
When will Alan Wake 2 be released?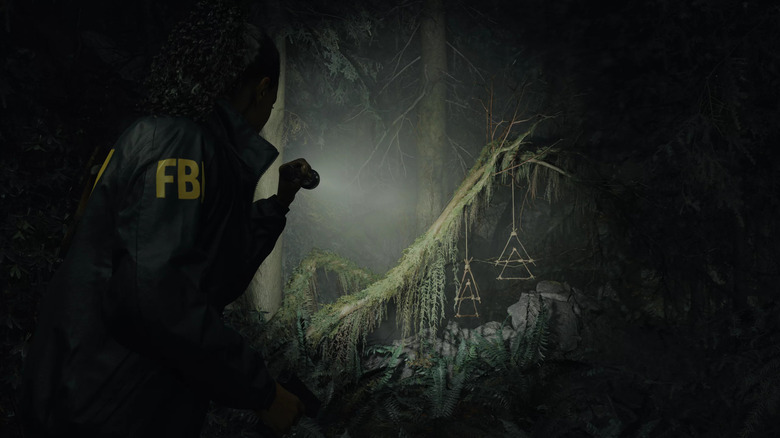 Epic Games
"Alan Wake 2" will launch on October 17, 2023. Prospective players can pick up the title for PlayStation 5, Xbox Series X|S, or PC through the Epic Games Store. Remedy Entertainment has shared that it only plans to release a digital version of the game in an effort to keep costs lower.
Advertisement
On the subject of costs, "Alan Wake 2" boasts a rather odd pricing model. PC gamers can snag the Standard Edition for $49.99, while console users must shell out an additional $10. For an additional $20, fans can snag the Deluxe Edition, which comes with the Expansion Pass and five cosmetic items.
Anyone who pre-orders "Alan Wake 2" will also receive the Ornate Revolver Skin for Wake and the Survival Resources Pack for Saga Anderson. The latter comes with a rocket flare, first aid kit, painkillers, and single-use coffee mug charm that enables Saga to negate one killing blow.
What is the plot of Alan Wake 2?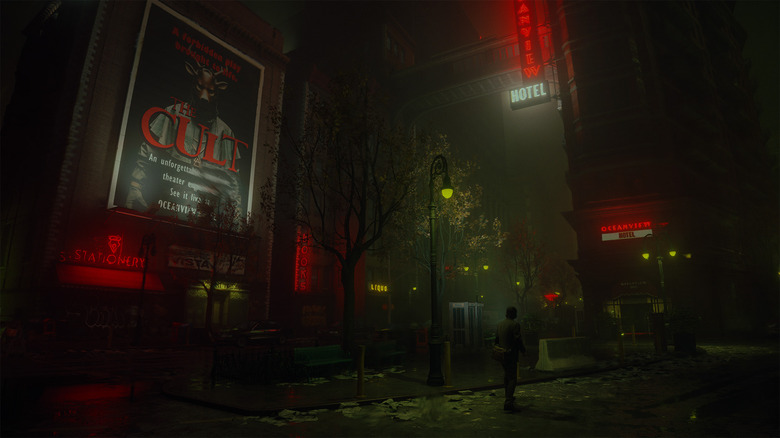 Epic Games
"Alan Wake 2" follows two playable characters: FBI profiler Saga Anderson and the titular author. The sequel picks up 13 years after the events of the original entry. Wake has spent this time marooned in an alternate reality known as the Dark Place. This shadow dimension shifts to reflect the contents of Wake's own mind, trapping him in a twisted take on New York City, the location where the crime novels he has written take place.
Advertisement
As Wake attempts to create a new story that will let him break out of the Dark Place, a series of ritualistic murders draw Agent Anderson to Bright Falls. During her investigation, she stumbles upon a horror story connected to the missing Wake that somehow has the power to warp reality. As deadly darkness fills the area, the fates of Anderson and Wake become intertwined. With death looming around every corner, they must race to solve their respective yet somehow linked problems and save the inhabitants of Bright Falls.
Is there a trailer for Alan Wake 2?
Remedy Entertainment included a trailer as part of the "Alan Wake 2" reveal, though it primarily serves as confirmation that the project exists. Beyond sharing the launch target and platforms, the 57-second clip does an excellent job of establishing the atmosphere players can expect from the sequel.
Advertisement
A more in-depth Gameplay Reveal Trailer debuted in late May. Along with disclosing the release date, the segment highlights the "Alan Wake 2" narrative while further driving home the terror of its dual setting. Viewers see Anderson's arrival in Bright Falls in the aftermath of the murder of FBI Special Agent Robert Nightingale. Meanwhile, Wake writes up a storm on his typewriter within the Dark Place, seemingly authoring the horror story unfolding in front of Anderson.
The sequence transitions to a series of shots at various locales, including the Central Store and Elderwood Palace Lodge. It also offers several shots of masked antagonists and monsters as Wake declares "There's something I'm forgetting." The final moments show what looks like Anderson's first in-person encounter with Wake, though it seems like the latter's time in the Dark Place has taken a serious toll on his mind, possibly even his sense of identity.
Advertisement
The first true survival horror game from Remedy Entertainment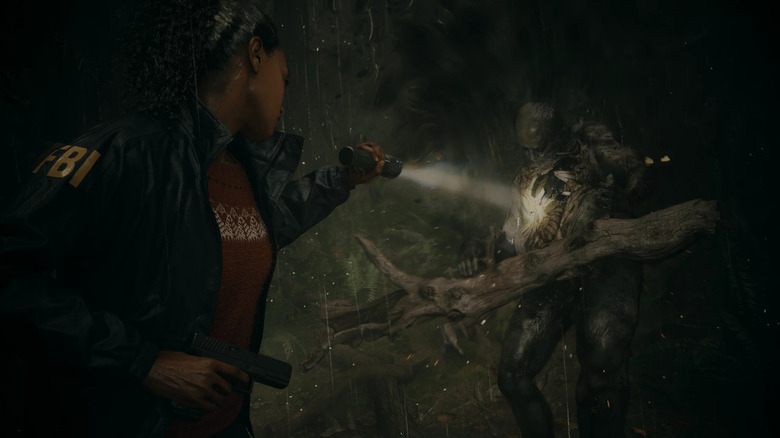 Epic Games
Sam Lake, the creative director of Remedy Entertainment, revealed during The Game Awards 2021 that "Alan Wake 2" will be the studio's first project to fully embrace the survival horror genre. "We've been a bit protective," Lake said when asked about the long wait for the follow-up. "We knew this is gonna be a pretty scary experience. Now we are convinced everybody is ready."
Advertisement
While there's often debate about what defines video game genres and sub-genres, survival horror titles typically create a tense and frightening atmosphere by throwing player characters into harrowing situations with little to no resources. Rather than direct combat, players often navigate horrific enemies and terrifying locations through evasion and puzzle-solving. "This is going to be Remedy's first-ever survival horror game. Our take on the genre," continued Lake. "The first game had horror elements to it, but it was an action game ... The story, horror story, is at the very heart of this, and it's psychological, layered, deep mystery."