Kevin Conroy's Video Game Legacy Started With A Batman Sega CD Game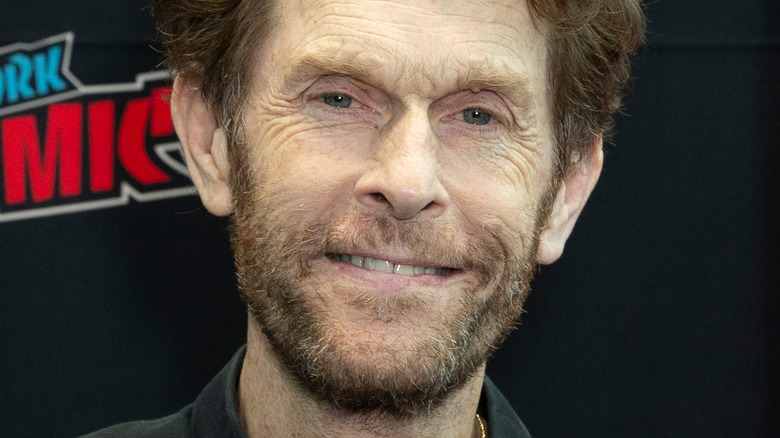 lev radin/Shutterstock
To many casual movie fans, "Batman" is either Michael Keaton, Christian Bale, or Ben Affleck. But to hardcore fans and video game players, there is no debate — Kevin Conroy is, and perhaps always will be, the definitive voice of the Caped Crusader. 
Those fans have been in mourning ever since the news broke: Conroy has passed away at the age of 66. Conroy voiced the character of Bruce Wayne/Batman in various animated projects and video games including, most notably, "Batman: The Animated Series" and the "Batman: Arkham" video game franchise. 
As it turns out, Conroy's history voicing the character in video games goes back quite a bit further than the "Arkham" franchise. In fact, according to the late actor's IMDB page, his very first appearance as Batman in video games goes back to a 1995 game, "The Adventures of Batman & Robin," for the Sega CD. This was no ordinary voice acting job, however. According to comicbook.com, Batman fans consider the game to be a "lost" episode of "Batman: The Animated Series." 
The Lost Episode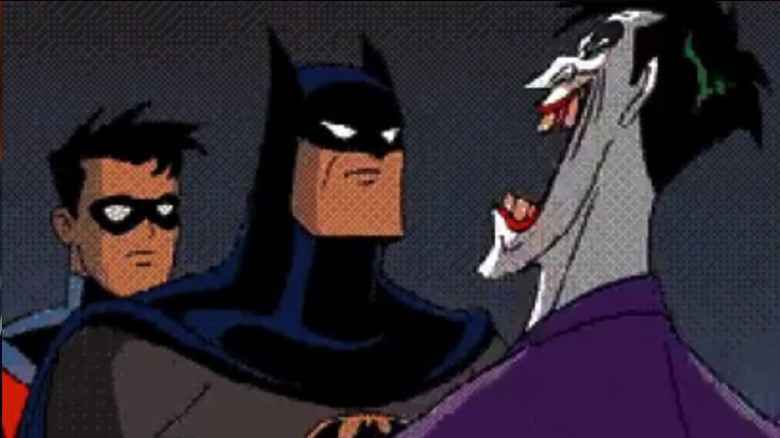 Warner Bros
Why do Batman fans consider Conroy's first game to be a "lost" episode of the iconic series? Simply put, the game's cutscenes were animated and voice-acted in the style of the 1990s television show. The actual gameplay consisted of Batmobile and Batwing chase sequences. Players were tasked with avoiding collisions and using the vehicles' weapons to take out enemies, with their reward being the aforementioned cutscenes, which were the true draw of the game.
The story followed Batman, voiced by Conroy, taking on Poison Ivy, the Riddler, Harley Quinn, Joker, and Clayface, as he sought to rescue an abducted Robin and Commissioner Gordon. According to comicbook.com, these scenes were produced by the very same team as "The Animated Series" — they were animated by Tokyo Movie Shinsha, written by Paul Dini, and produced by Bruce Timm. Many of the series' voice actors, including Mark Hamill, who remembers working on the project, joined Conroy in the game's cast as well.
With the world mourning the loss of Conroy, now is the perfect time to remember the exceptional work he did with the character of Batman. Thankfully, because of the advent of YouTube and social media, every one of Conroy's performances will likely be accessible to the public. Case in point: if not for those platforms, this "lost" episode of "Batman: The Animated Series" may never have resurfaced for fans without a Sega CD.