Does Among Us VR Allow Crossplay?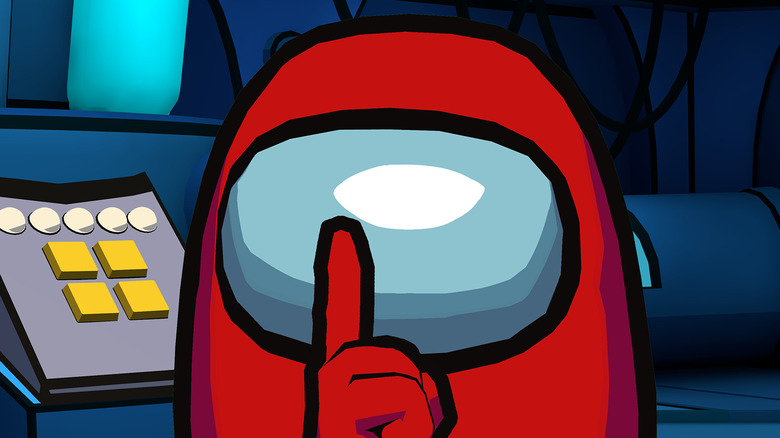 Innersloth LLC
Despite its status as an indie title with a simple gameplay loop and modest visuals, "Among Us" — developed and self-published by Innersloth — became a huge hit in 2020 after many popular streamers flocked to it, creating a massive word-of-mouth promotion that led to huge player numbers. Capitalizing on this massive success, Innersloth offered an alternate experience by releasing "Among Us VR," a separate game that puts players in the shoes of their armless astronauts and gives them a more immersive first-person perspective.
Built around the same premise as the original, "Among Us VR" blends familiar mechanics with new concepts, including some fresh minigames. Given the different formats, some may wonder whether or not the VR version boasts crossplay compatibility with its top-down predecessor or across virtual reality systems. Unfortunately for "Among Us VR" users, the answer to whether or not they can play with their friends is somewhat complicated.
Among Us VR is not crossplay compatible with the original game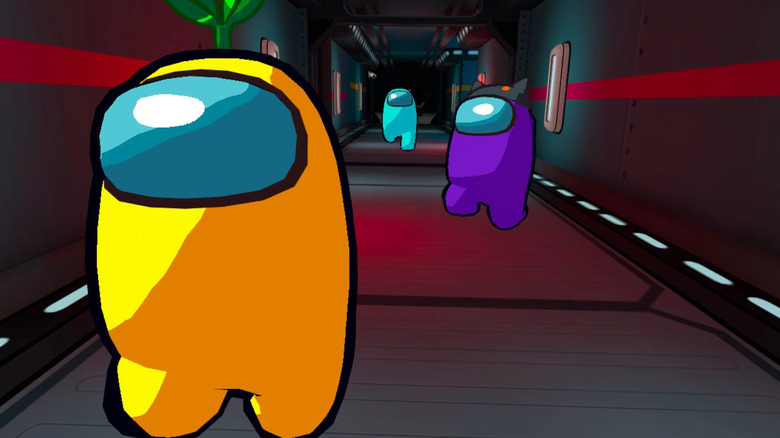 Innersloth LLC
While "Among Us VR" offers virtually the same gameplay loop as the original, it is a significantly different experience due to the added benefit of being from a first-person perspective. Instead of the traditional top-down view given in the base game, "Among Us VR" allows players a better view of what's going on right in front of them. Because of this, "Among Us VR" is crossplay compatible on some devices, but not others.
As of right now, "Among Us VR" can be played across the Meta Quest, Rift, and Steam platforms (per Schell Games). However, if you are playing the VR component of the game, you will not be able to play with anyone who is still using the original "Among Us" on any system (PlayStation 4, PlayStation 5, Xbox One, Xbox Series X|S, Nintendo Switch, PC, or mobile devices). "Among Us VR" will also come to PSVR2 once the system drops in 2023, though it's unclear if it will allow for crossplay with the other headsets.