Ash's Voice Actor Suggests This Isn't The End For Pokémon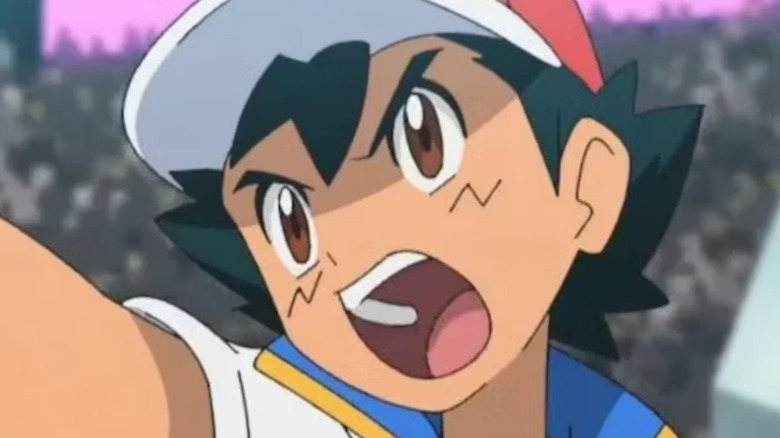 The Pokémon Company
Ash Ketchum from the "Pokémon" TV show has been around for the last 25 years, adventuring around the "Pokémon" universe and trying to be the very best trainer there ever was. While some might argue that he's actually a terrible Pokémon trainer, he's finally World Champion after a stunning victory against Leon in the Galar Region. After winning the Masters Eight Tournament in "Pokémon Ultimate Journeys: The Series," many have questioned whether or not Ash is on his way out of the anime – especially after recent leaks showed the last few episode titles of the season. Ash's Japanese voice actor has recently shed some light on the series' direction.
Advertisement
Twitter user @ARVENHIKA shared a translation from Oricon News, a Japanese site that interviewed Rica Matsumoto. Matsumoto has been the voice actor behind Ash — whose name is Satoshi in Japanese — since he left on his very first Pokémon journey in 1997. She explained that Ash may not be quite where he wants to be just yet, despite the fact that he just became World Champion.
"... although Satoshi has won the position of 'The Strongest Pokémon Trainer,' he has still not become the 'Pokémon Master' of his dreams ... He's one step away from becoming the strongest in the world of Pokémon Battle," Matsumoto explained. But what does it mean to be a real Pokémon Master?
The truth behind a Pokémon Master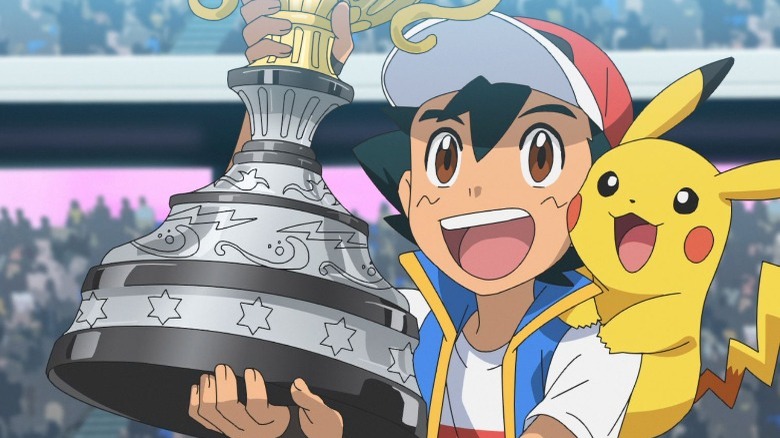 The Pokémon Company
While Ash has finally achieved World Champion status, Rica Matsumoto's remarks gave hope to some fans that he may be around a bit longer. However, no one knows what that means or looks like for the perpetually-ten-year-old protagonist – he could finally age up and move on to other endeavors, like leading the next generation of foolhardy Pokémon heroes in the Paldea region's Naranja/Uva Academy.
Advertisement
Twitter user @ARVENHIKA further explained that many Japanese tabloids have pointed out that a Pokémon Master isn't the same as World Champion. However, since it's the first time Ash has taken the title in the anime, many fans are confused about the difference. There's not really an answer yet, but fans came up with ways that Ash could still have a presence in upcoming games.
Several fans pointed out that he could become a teacher in the Paldea region since he was already a student at the Trainers' School in the Alola region. Others have thought about how Ash could continue in the series without being the main character, imagining him settling down and his child becoming the next main character for the anime.
Advertisement
With "Pokémon Scarlet/Violet" and the Paldea region around the corner, there are plenty of different ways that the "Pokémon" anime could go. Ash's rich history only gives him more and more opportunities for his next steps.