Why NickMercs Is Worried About Warzone 2.0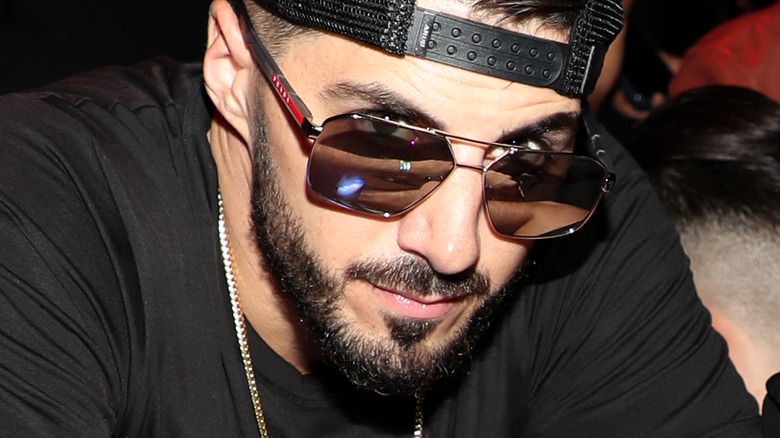 Cassidy Sparrow/Getty Images
Activision's latest crack at the battle royale gaming space has arrived in the form of "Call of Duty: Warzone 2.0." While "Call of Duty: Warzone" served as the massive-multiplayer companion piece to the several mainline games leading up to 2022's "Call of Duty: Modern Warfare 2," the standalone sequel will now largely replace the original title. The new version offers some intriguing additions and upgrades, including a new "DMZ" mode, fresh features like proximity voice chat, and a Gulag overhaul.
All told, there are a lot of key points that help distinguish "Call of Duty: Warzone 2.0" from its predecessor. Unfortunately, it seems like those changes and refinements still aren't enough to assuage the worries of FaZe Clan member NickMercs. After playing the title early, the streamer has voiced some major concerns regarding the core gameplay experience. Should they go unaddressed, it seems he may very well opt out of playing the new "Call of Duty" entry entirely.
NickMercs thinks Warzone 2.0 has issues
As part of the "Call of Duty: Warzone 2.0" launch lead-up, NickMercs was granted early access to play the game on-stream. Though he won the game's first official match, the "Apex Legends" streamer was less than impressed with the experience. "It felt very, very clunky," he said during a stream. "People are talking about how it wasn't a finished product and they're going to make a lot of changes before we get to the big day in November. Listen, man, I don't know about that."
NickMercs particularly criticized the split zone mechanic, which sees the safe zone split into three smaller circles instead of one single circle. He also noted that he has concerns that the game will suffer from hackers. An abundance of cheaters was previously the reason NickMercs quit "Call of Duty: Warzone." "I don't know if it's going to be any good man," the content creator said on-stream. "Hacking is still a problem, a big problem. Battle royale does not show promise."
Despite his issues with "Call of Duty: Warzone 2.0," it seems that NickMercs hasn't yet written off the game entirely. The personality noted that he is a fan of the title's new Al Mazrah map, for example. "When I was playing it, I did and I do like the map," he said. "There are just so many other things that are really, really weird about the 'CoD' and you'll see. I stand by what I said."