In A Different World, We Might Have Had A GTA Movie Starring Eminem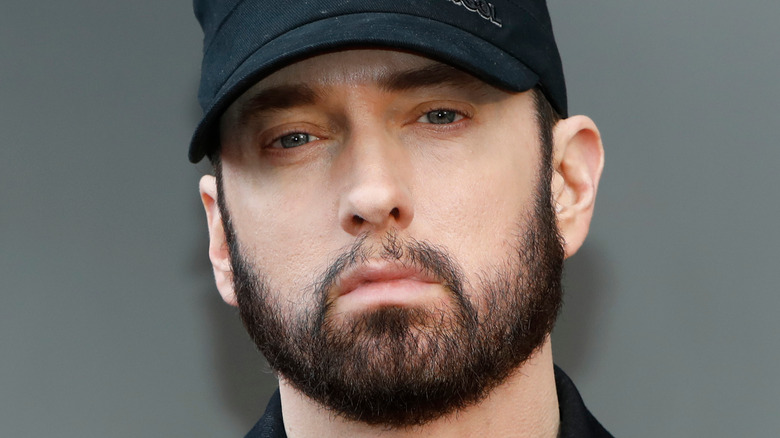 Kathy Hutchins/Shutterstock
Video game movies have had quite a tragic history. While they've generally been seen as duds years ago, recent movies like "Sonic the Hedgehog 2" made video game movie history with record-breaking sales. Other franchises started to get in on the idea, including "The Super Mario Bros. Movie" that's set to release in 2023. Now, fans have learned that the "Grand Theft Auto" series was considering a movie years ago, starring none other than the rapper Eminem.
On episode two of Bugzy Malone's Grandest Game podcast, Kirk Ewing spoke about the potential of a "GTA" movie. Kirk Ewing is someone who's worked across various forms of media including games and movies, and he knew Rockstar President Sam Houser back when "GTA 3" was released. At one point after the third "Grand Theft Auto" released, the two had a late-night idea to create a "GTA" movie.
Ewing said, "Because of the relationship that I had with Rockstar and I had with Sam, I actually tracked him down to his hotel room one night where I knew he was going to be staying for a while, and the two of us stayed up late and talked about the possibility of making a film."
According to Ewing, after their conversation "it was still in Sam's mind that it might be something that he wanted to do."
The call Houser said no to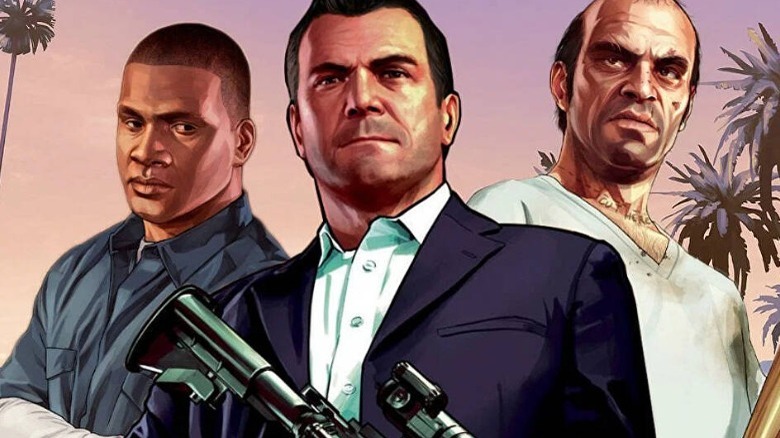 Rcokstar Games
Kirk Ewing eventually got a call from an LA producer to make a "GTA" film. The unnamed producer told him they had Eminem as the star and Tony Scott, the producer of "Top Gun" and "Days of Thunder," as a producer. However, when Ewing proposed the idea to Houser, Houser said, "Not interested." 
According to Ewing, "At that point, they withdrew from any conversation about making a film, when they realized that the media franchise that they had was bigger than any movie that was going on at the time."
This conversation between Kirk Ewing and Sam Houser took place after "Grand Theft Auto 3" was released, and the series was doing pretty well. According to sales records for the games, "GTA 3" had about 14.5 million sales. This wasn't a bad number at all, but the franchise continued to only sell more and more afterward (with the exception of handheld versions of the games).
Staff Writer for Time Extension Jack Yarwood spoke out after recent coverage of the canceled film, explaining that he had tried to cover this topic but never had enough for a full story. However, his sources concluded Houser and Rockstar Games didn't want to give up control over a potential movie. He also claimed that the company debated writing the film itself.
While fans may never know precisely why the "GTA" film never came to be, it sounds like it would have been wild to see.