Can You Play Warhammer: Vermintide 2 On Steam Deck?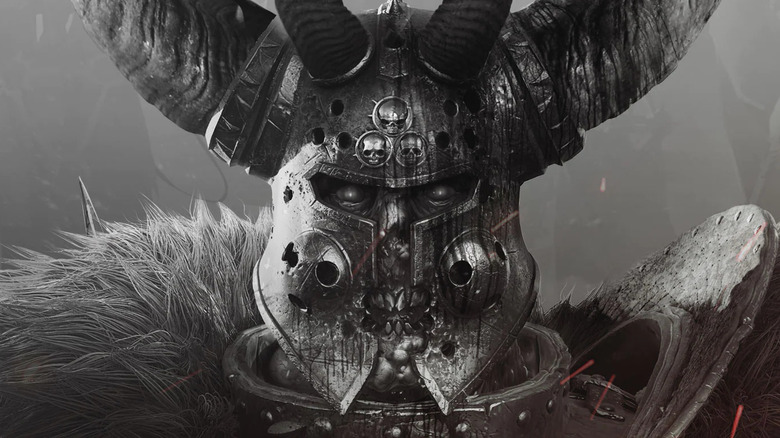 Fatshark
There's no shortage of games to choose from when it comes to "Warhammer," with new ones on the horizon practically all the time. Not all are well-received, of course, including the review bombed "Total War: Warhammer 3," but then there are titles such as 2018's "Warhammer: Vermintide 2" that enjoy very positive reviews on Steam. 
Not all "Warhammer" games are made by the same studios, but Fatshark, creators of the aforementioned "Warhammer: Vermintide 2," are hard at work on their next cooperative first-person shooter titled "Warhammer 40,000: Darktide." Fans may be chomping at the bit to get their hands on the ultra-violent title, but in the meantime, the giant rat-killing action of the studio's previous work will have to do. 
With "Warhammer: Vermintide 2" available on Steam, some may be wondering if it's possible to battle rodents of unusual sizes on Valve's portable Steam Deck. The answer to this is yes, but it may not be the kind of yes that fans want to hear.
Warhammer: Vermintide 2 is playable through Proton GE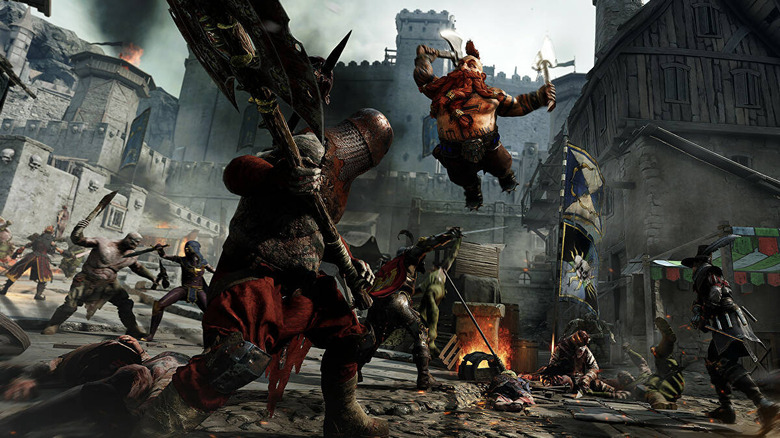 Fatshark
Unfortunately, as the Steam page for "Warhammer: Vermintide 2" points out, Steam Deck compatibility is currently unsupported. The reason for this is unknown, but players wishing to give the game a go while on the go shouldn't despair quite yet. The website Game Pressure has some steps one can follow in order to get the game running on Valve's handy console.
First, players ought to install the latest version of the software Proton GE. Released by Valve themselves, Proton GE should help unsupported titles get up and running. As outlined by Game Pressure, there are some specific steps one should take to get this done. Within one's "Discover App Store" on the Steam Deck, users should find and install a program named ProtonUp-Qt. Upon its successful installation, opening it should show the option to "Add Version," which players will need to click on before selecting and installing "Proton GE."
Once that is fully installed, players are free to close the ProtonUp-Qt app, and launch Steam. Here, users will select "Warhammer: Vermintide 2" within their personal Steam Libraries. Then, they need to locate and press the "Compatibility" menu. They should next be able to see a check a box next to a setting that reads, "Force the use of a specific Steam Play compatibility tool." 
Proton Experimental should help with troubleshooting
Fatshark
If all of these extra steps weren't proof enough of the Steam Deck's incompatibility with "Warhammer: Vermintide 2," there are some notable downsides to playing the game this way. As pointed out by Game Pressure, playing the title through this workaround currently only allows users to play as the game's host. This means that multiplayer is a bit trickier to get working. All players using Steam Decks will have to start their games as the host to avoid crashing, and then invite their friends to one lobby.
Additionally, one may have trouble getting the game to run through Proton GE at all. In this case, Game Pressure recommends changing the compatibility setting to Proton Experimental. This also requires players to visit their /steamapps/compatdata/ folder in order to find and delete the folder labeled "552550." Following this, players will have to launch "Warhammer: Vermintide 2" and run pre-launch installations to get the game running.
If users get a pop-up error message, this can be ignored. Similarly, when the "Microsoft Edge Webview" installation fails, simply close out the window and open the game launcher.
None of this is very convenient, but, at the end of the day, it's the best bet players have for portable rat horde slaying. Hopefully, Fatshark's fans can look forward to Steam Deck support when "Warhammer 40,000: Darktide" arrives.