Geralt's Video Game Voice Sounds Off On Henry Cavill's Departure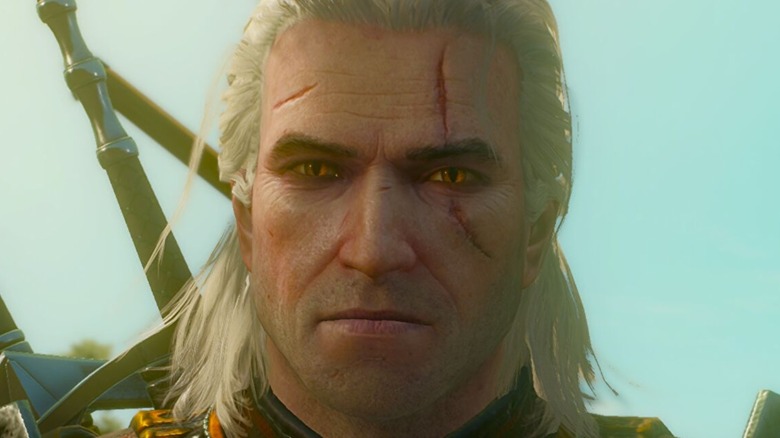 CD Projekt Red
The evolution of Geralt of Rivia's story has been one that has branched across numerous mediums, and actors who've played the character in the games and show have each brought their own perspectives to the part. "The Witcher" started out as a series of short stories written by Polish author Andrzej Sapkowski that he later expanded into a series of novels. CD Projekt Red then made a series of video games set in Sapkowski's world which built off his story before the property was picked up by Netflix and eventually made into a television series as well. Each of these adaptations had talented actors playing the part of the White Wolf, but little has been said about how they feel about each other's contributions.
It was recently announced that Henry Cavill, who played Geralt in the Netflix adaptation, would be exiting the role as the monster hunting mutant following the series third season and that he would be replaced by Chris Hemsworth. Many have found this news upsetting, as fans have revealed that they felt Cavill was a great Geralt. 
It turns out they aren't alone either. Doug Cockle, the voice actor responsible for Geralt's portrayal in the games, was also a big fan of Cavill's performance and is just as sad as the rest of his fans to see him go. Here's what the original voice of Geralt had to say about Cavill's departure from Netflix's "The Witcher" series.
Doug Cockle was a fan of Henry Cavill's Geralt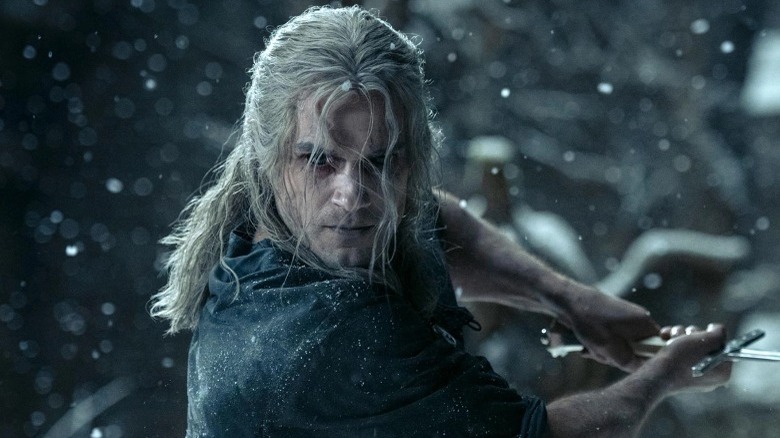 Netflix
In a recent interview on the One-To-One podcast with Robert Purchese, Cockle talked about how he felt knowing that Cavill would no longer be playing the White Wolf. "There's a lot of people speculating on the reasons why he's decided to leave," Cockle said, "but whatever the reason is, I think it is sad, because Henry, he did a fabulous job as Geralt of Rivia."
He described meeting Cavill when he was invited to the London premiere of "The Witcher" Netflix series. The two actors talked about their thoughts on the character and what it was like playing him. Though Cockle admitted that he couldn't remember most of the conversation since he'd been nervous, surrounded by so many people involved in the production, he did remember that they both agreed about certain subtextual aspects of Geralt's character. "He felt the same way I do about him not being an emotionless being, and I think we can see that in his performance."
Cockle closed the conversation by stating that he didn't envy Chris Hemsworth's position. Getting to play the Butcher of Blavikin is an opportunity that would be difficult to turn down, but following Cavill will undoubtedly prove to be an uphill task.