Why Blizzard Games Are Being Shut Down In China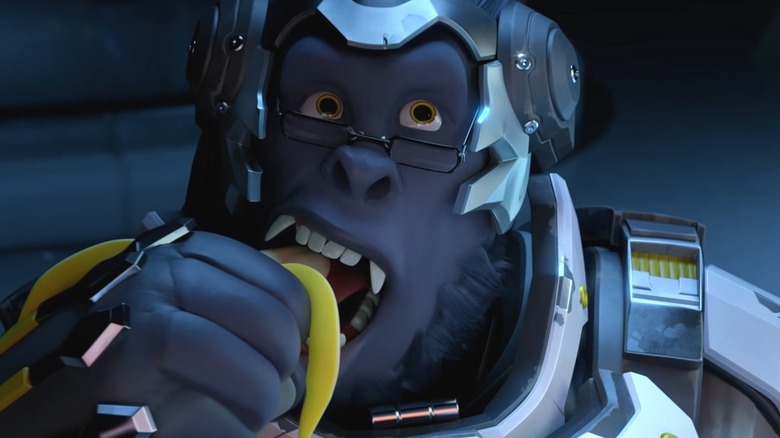 Blizzard Entertainment
It's safe to say that Blizzard Entertainment has been in a lot of headlines recently, and not for the best reasons. While "Overwatch 2" was highly anticipated before its release, the game got off to a rocky start due to a litany of technical issues. On top of that, the fallout from its parent company Activision Blizzard being caught up in several lawsuits still looms heavy over the industry, especially in the wake of the company's proposed purchase by Microsoft. It appears the recent woes for Blizzard will continue, as it's been revealed that the company's services in China will soon cease.
As of right now, the licensing agreement between Blizzard Entertainment and NetEase — a Chinese tech company — runs until January 23, 2023. This agreement allows Blizzard to provide its services and games to China. In order to provide the region with its most popular games, such as "World of Warcraft," "Overwatch 2," and others, Blizzard would've had to come to terms with NetEase on a new agreement. Unfortunately, it seems that negotiations between the publisher and tech company have deteriorated somewhere along the line and as a consequence, Blizzard will no longer be able to service its games in China come early 2023.
Blizzard issues a statement on the discontinuation of its services in China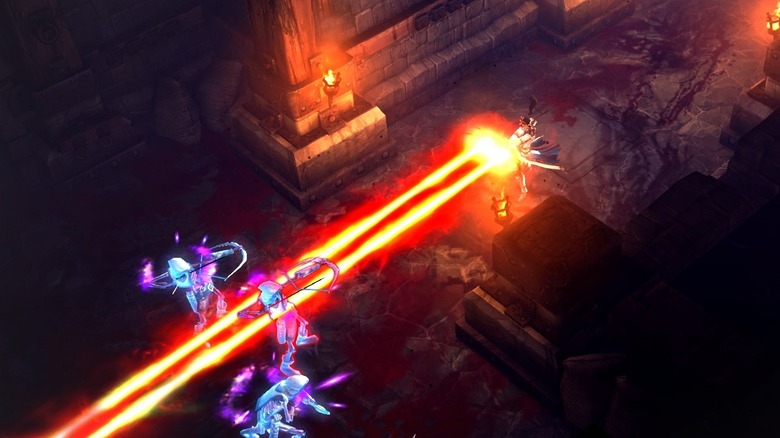 Blizzard Entertainment
On November 16, Blizzard Entertainment released a statement regarding the status of its licensing agreement with NetEase, informing its customers that as of early 2023, the company will no longer be able to provide its games to the Chinese populous. "Blizzard Entertainment, Inc. announced today that it will be suspending most Blizzard game services in mainland China due to the expiration of the current licensing agreements with NetEase, Inc. on January 23, 2023," the statement read. "Blizzard Entertainment has had licensing agreements with NetEase since 2008, covering the publication of these Blizzard titles in China. The two parties have not reached a deal to renew the agreements that is consistent with Blizzard's operating principles and commitments to players and employees, and the agreements are set to expire in January 2023."
The games that will no longer be available for Chinese gamers after the agreement lapses include "World of Warcraft," "Hearthstone," "Warcraft 3: Reforged," "Overwatch," the "StarCraft" series, "Diablo 3," and "Heroes of the Storm." One game — the controversial "Diablo Immortal" — will be able to remain available to Chinese gamers as it falls under a separate agreement outside of Blizzard and NetEase's licensing deal.