Microsoft's Purchase Of Activision Blizzard Has The Internet Going Wild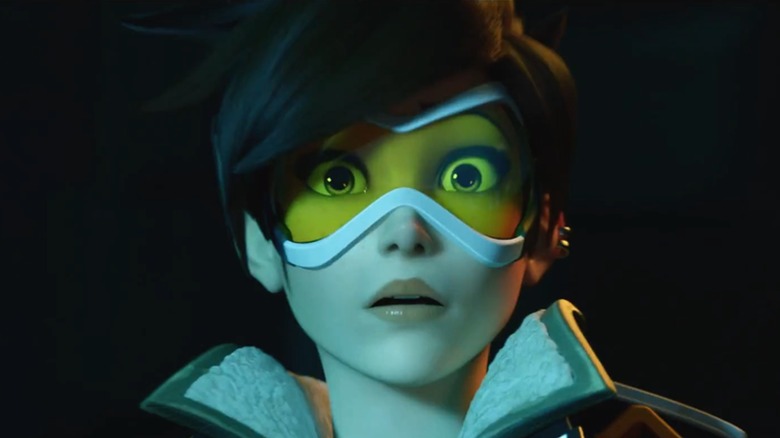 In a move that is sure to rock the gaming world, a new twist has surfaced regarding the future of Activision Blizzard. According to a report from Sarah Needleman of the Wall Street Journal, the embattled company — which has been under fire for numerous allegations of harassment and toxic workplace conditions — is in talks to be purchased by tech giant Microsoft. This would easily be the company's biggest acquisition in quite some time, and would put the publisher of such game franchises as "Overwatch," "Call of Duty," and "Diablo" under the same banner as the likes of "Doom" and "The Elder Scrolls."
Advertisement
As Bloomberg's Jason Schreier explained in the early hours of Jan. 18, "The WSJ reports that Microsoft is buying Activision Blizzard, the troubled publisher behind Call of Duty and World of Warcraft, which has been facing crisis over the last year following numerous reports of sexual misconduct and discrimination." Schreier further described the development as "A seismic gaming deal."
The reaction from the online community, as you might have guessed, has been nothing short of frenzied. In the time since the initial reveal, Microsoft has put out a press release discussing the terms of its deal with the beleaguered game publisher. 
Surprising leadership emerges in Microsoft's new partnership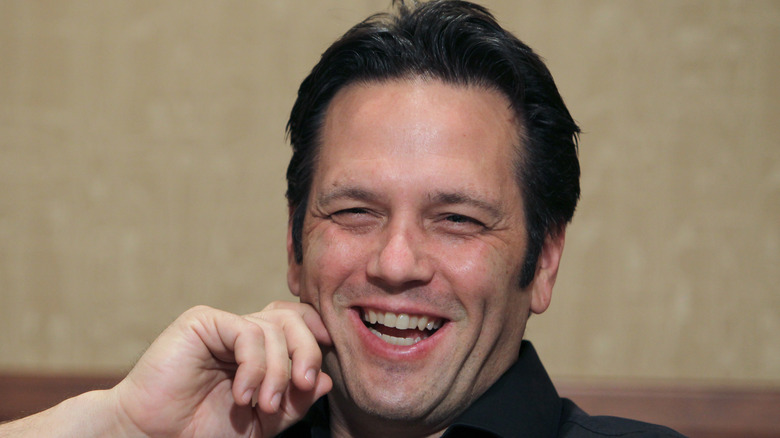 Bloomberg/Getty Images
According to Microsoft's press release, this new partnership is looking to be a lucrative one for both companies. The release explained, "Microsoft will acquire Activision Blizzard ... in an all-cash transaction valued at $68.7 billion... When the transaction closes, Microsoft will become the world's third-largest gaming company by revenue, behind Tencent and Sony." In other words, this isn't exactly a hostile takeover; everyone is benefitting financially from the move.
Advertisement
In another development that may shock fans following the "Call of Duty" publisher's continuing scandals, Microsoft will also be keeping Bobby Kotick on as CEO of Activision Blizzard. This is despite continued calls for Kotick's resignation amid allegations that he covered up the allegations of sexual harassment and abuse leveled at his company, as well as more recent reports suggesting that he's hidden the number of layoffs related to said misconduct (per The Wall Street Journal). However, the press release does note that Kotick and the business side of Activision Blizzard will report directly to Phil Spencer, CEO of Microsoft Gaming, which certainly suggests a shift in the power dynamic.
Both bosses have expressed their excitement for what this new deal means for their respective companies. Kotick mentioned being excited to join forces with Microsoft's "technology, distribution, access to talent, ambitious vision and shared commitment to gaming and inclusion," while Spencer said he couldn't wait for the two companies to "build a future where people can play the games they want, virtually anywhere they want."
Advertisement
The decision to keep Kotick on as CEO has been met with surprise and frustration by a number of fans on social media. However, as noted by Jason Schreier, the wording in the press release is a bit vague regarding whether or not Kotick will stay on after the acquisition is finalized. In fact, there are a lot of things that are still unclear about this new deal.
Activision Blizzard's sale raises more exclusivity questions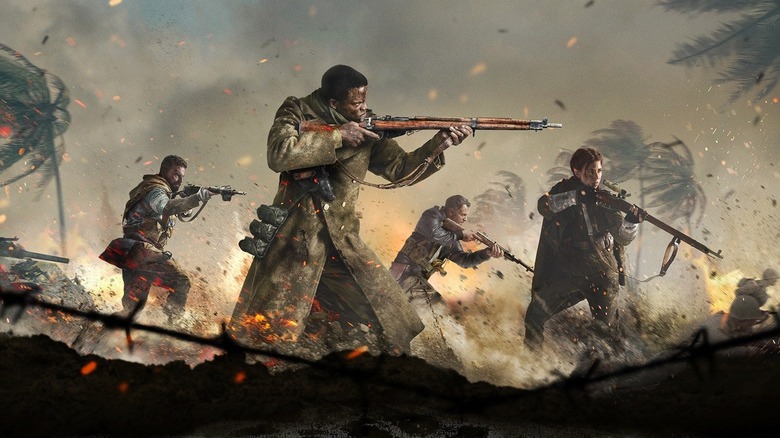 Fans still have way more questions about the purchase of Activision Blizzard than answers. One of the biggest questions on peoples' minds — at least, according to Twitter — concerns what will happen to Activision Blizzard's biggest franchises. Subscribers of Xbox Game Pass have already gotten some great news, as the press release stated, "The acquisition also bolsters Microsoft's Game Pass portfolio with plans to launch Activision Blizzard games into Game Pass." However, that still doesn't give any concrete answers when it comes to the matter of exclusivity.
Advertisement
When Microsoft bought ZeniMax Media (Bethesda's parent company) in 2020, PlayStation gamers immediately saw the writing on the wall. Since then, PlayStation fans learned the bad news that many of Bethesda's upcoming games, including the highly-anticipated "Starfield," will be exclusive to Xbox consoles and PC. Now that Microsoft has purchased Activision Blizzard, there's a very real possibility that future installments of major series, including "Call of Duty," could be headed to Xbox alone. Fans on Twitter have expressed apprehension and doubt regarding this possibility, but until Activision Blizzard and Microsoft make a direct statement regarding exclusivity, the futures of several huge franchises are up in the air.
Advertisement
Unfortunately, it may be a little while before fans get any of those answers, as the acquisition isn't set to be finalized until this summer at the earliest. As explained in Microsoft's press release, "The deal is expected to close in fiscal year 2023 and will be accretive to non-GAAP earnings per share upon close." However, the release also noted, "The transaction has been approved by the boards of directors of both Microsoft and Activision Blizzard."