VW Just Made A Chair That Will Drive Gamers Wild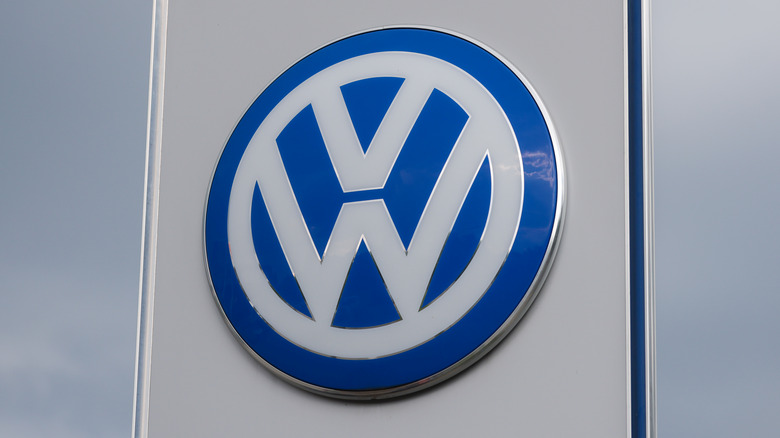 Jeremy Moeller/Getty Images
When the word Volkswagen comes to mind, it's not likely that gaming is the first association people have. For nearly a century, the German manufacturing company has been synonymous with the automobile industry, creating the now-iconic Beetle which continues to be a popular choice of vehicle to this day. Volkswagen seems to be dipping its toes into the video game medium — at least indirectly — and has created something that is a major head-turner.
When it comes to gaming, being comfortable is definitely among players' main concerns. If you want your performance to be good, especially in a competitive multiplayer environment, you have to be at ease and not be worrying about back pain or general discomfort while playing. Because of this, specially made chairs for the express purpose of gaming have been becoming gradually more popular over the last decade, and all offer players several accommodations and features that make gaming a comfortable experience. Even companies like Ikea have entered the industry to provide its own take on the products. However, it seems that now Volkswagen has entered the "chairs business" and has created a product that is sure to have the gaming world talking.
Volkswagen's office chair is sleek and fast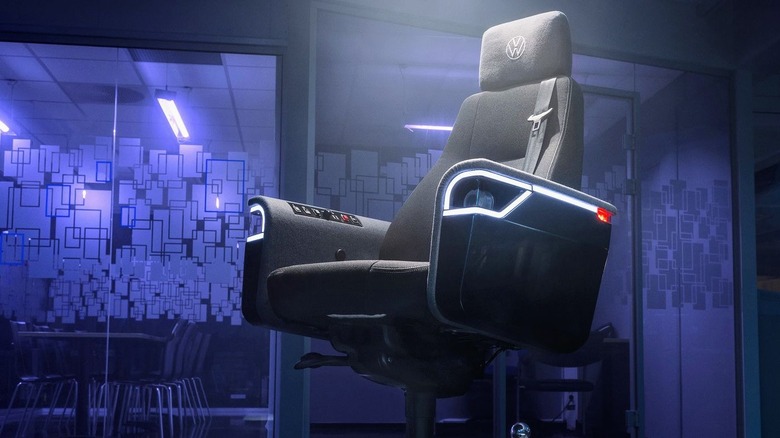 Volkswagen
As discovered by ProductHunt, Volkswagen has unveiled what is classified as an office chair that boasts several really fun features. The chair is on five wheels and is meant to simulate the feeling of sitting in a car while performing your duties in your working environment. It can also drive around and can reach speeds that exceed 12 km/h (or 12 MPH). Other features include Volkswagen-inspired LED lights, as well as cameras and 360-degree monitors to be alerted whenever someone is approaching you within a certain radius. Oh, and there's a seatbelt, too!
While the chair isn't technically a gaming chair and is seemingly made for office environments, it's only natural that gamers begin to flock to it if it's deemed to be comfortable and an upgrade over whatever they're currently using. As of right now, the Volkswagen office chair is only a prototype and has yet to be released for public consumption. Therefore, there isn't any word on what the price of this thing will be should it hit the marketplace. However, one thing is for sure — gamers will certainly be interested. After all, who doesn't dream of playing video games while simultaneously being able to speed off at 12 MPH from a stationary position?