How To Get The Fortnite X FIFA World Cup 2022 Outfits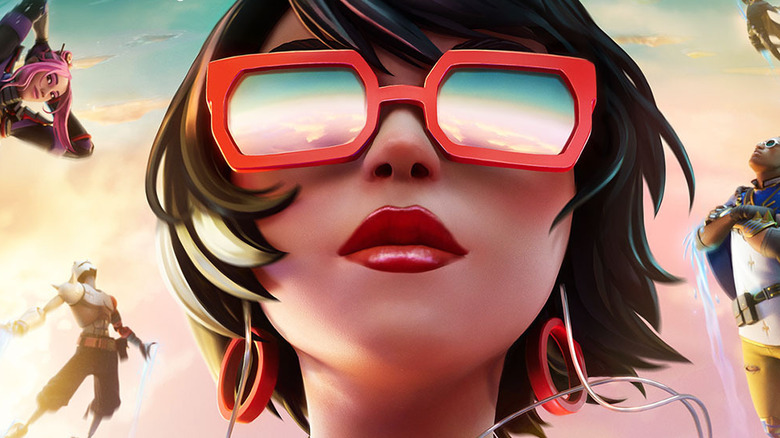 Epic Games
Despite being arguably the most controversial edition of the tournament in its history, the 2022 FIFA World Cup is officially underway in Qatar. Predictably, the world is beginning to catch World Cup fever. A total of 32 teams have come to Qatar with national and football pride on the line in what is undeniably the world's biggest sporting event. And in order to commemorate the occasion, the popular battle royale game "Fortnite" will give its players access to exclusive World Cup-themed skins that their characters can wear while playing to add to the list of rare skins.
Of course, in typical "Fortnite" fashion, these World Cup-specific items won't simply be gifted to the player. They will need to be unlocked should players wish to enjoy them. So what are these outfits inspired by the World Cup competition, how many are there, and how can players unlock them? Unfortunately, you might need real-life cash in order to get your virtual hands on them.
How to unlock the 10 World Cup outfits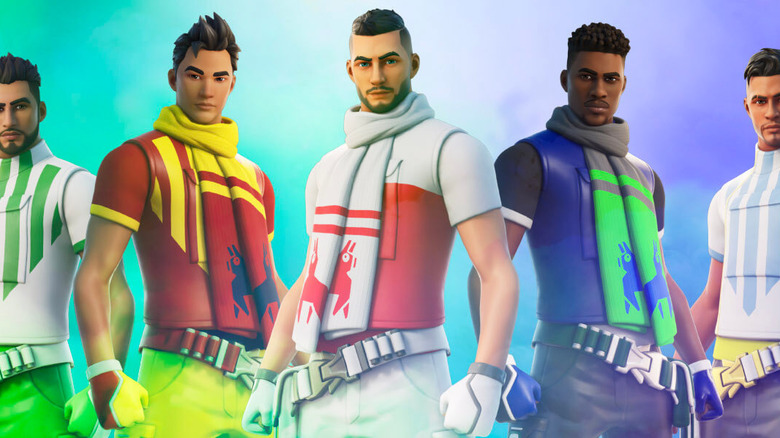 Epic Games
No stranger to themed skins (think of the Marvel collection), beginning on November 21 at 7 PM (EST), "Fortnite" will grant its player base access to 10 unique — five for male characters, five for female characters — outfits based on the teams participating in the 2022 FIFA World Cup. Collectively, these 10 outfits are known as the "Let Them Know" collection. Each of these outfits can be customized to represent the colors of each team participating in the tournament and adorned with one of five different patterns. However, it should be noted that the colors that can be chosen represent the kit colors of each corresponding nation and the nation's flag itself. So if you're looking to simply deck out your character in parotitic swag, it's best to keep that in mind.
So how do you unlock these outfits? The "Let Them Know" costumes will be available on the Item Shop within "Fortnite." This means that if you want any of them, you're gonna need to dish out some V-Bucks in order get them. Other related accessories will also be available in the Item Shop. These include the Top Trophy Back Bling, which resembles the FIFA World Cup Trophy and can be worn on a character's back. Other accessories are the Fan Fervor emote that displays your character holding a nation-specific scarf over their head, as well as the World Class Pickaxe. World Cup-themed quests will also be available to unlock further items from November 22 until December 3.