Fortnite: How To Get All The Marvel Unlimited Skins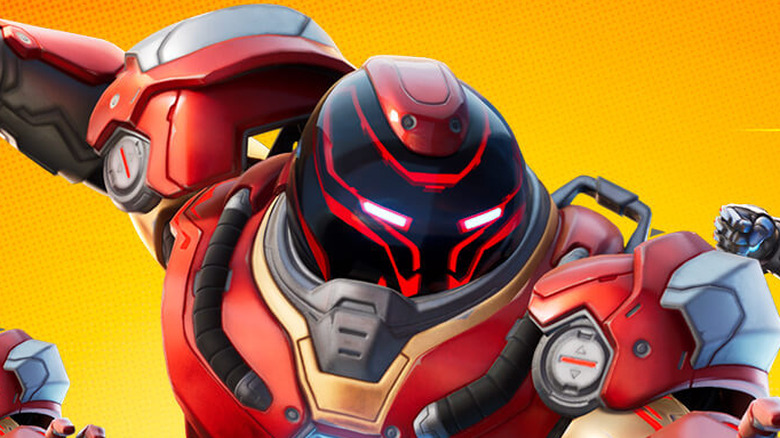 Epic Games
Having transcended the video game medium altogether en route to becoming a legitimate pop culture sensation, "Fortnite" — the popular battle royale title from Epic Games — has become infamous for its wide range of collaborations in the past. During the peak of the COVID-19 pandemic in 2020, hip-hop superstar Travis Scott hosted a highly talked about concert in the game, bringing the real world to the digital one. "Fortnite" has also crossed boundaries by featuring many different properties in its world, including "Dragon Ball." These are only two of many examples of "Fortnite" incorporating other popular IPs in order to increase its global profile. And now, the Epic Games title will be embarking on another ambitious crossover — this time with Marvel Comics.
"Fortnite" is no stranger to comic book-related crossovers. In the past, many popular comic book characters have appeared as skins in "Fortnite" including DC Comics' Harley Quinn. The game has also included Marvel's own Venom in the past and is even considered canon in the Marvel Comics universe. Beginning on Sept. 28, "Fortnite" will again join forces with Marvel to provide its players with an exclusive bundle of skins and cosmetics. But unlocking these skins isn't as straightforward as purchasing them in-game or unlocking them via quests. Here's how you can make these limited-time skins yours.
Getting the skins requires players to read five Marvel comic books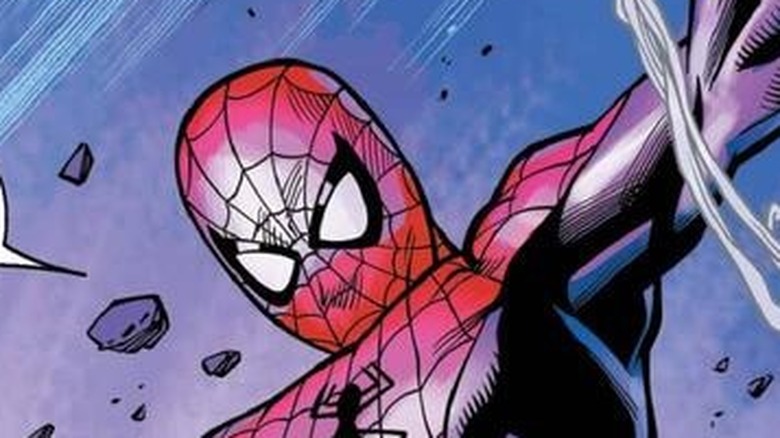 Marvel
In order to celebrate its collaboration with "Fortnite," Marvel released a small line of comics entitled "Fortnite X Marvel: Zero War" on Sept. 28. There are five issues of the series, which follows Spider-Man, Wolverine, and Shuri as they team up with "Fortnite" characters to take down an enemy known as the Zero Shard. Should you read all these comics, you will be gifted 5 exclusive Marvel-related items in "Fortnite," as well as a soon-to-be-announced bonus outfit.
In order to read these comics, you must have a subscription to Marvel Unlimited. Gamers can get a subscription for a $9.99 monthly fee, but Marvel also offers a 7-day free trial period to those who have never had a Marvel Unlimited subscription before. After reading all five issues of the "Fortnite X Marvel: Zero War" series, users will receive a code to redeem their Marvel Unlimited "Fortnite" skins via email anywhere up to 48 hours after completing the final issue. The official website for the promotion says that these codes will be available for as long as supply lasts meaning there won't be an infinite amount of codes given out, and you should probably read all five comics before it's too late. Codes will officially cease to be given out after Dec. 26.