The Steam Deck Is Getting Even More Competition Next Year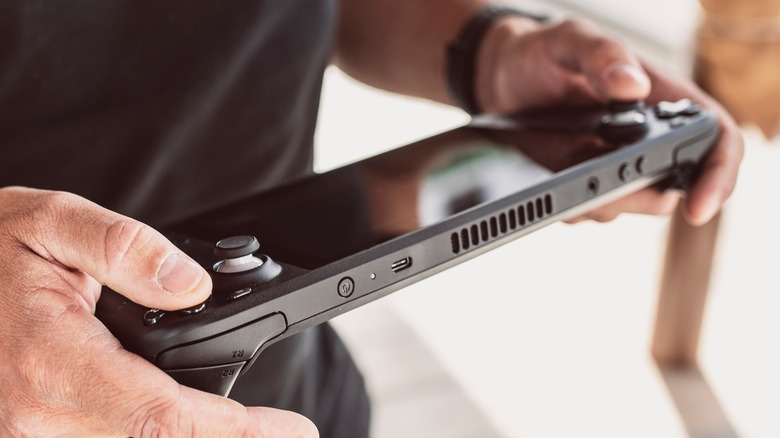 FotoAndalucia/Shutterstock
Since its launch in early 2022, numerous potential competitors have appeared for Valve's Steam Deck, such as the Razer Edge and Logitech G Cloud. The Nintendo Switch also continues to move millions of units, but it's limited to the Nintendo game lineup. In contrast, the Steam Deck has access to the entire Steam library, and it doesn't have to sacrifice visuals for performance as harshly as the Switch. Despite the presence of other would-be challengers, a new console soon to be released by Chinese company One-Netbook might be the first serious threat to the Steam Deck's success.
One-Netbook announced the OneXPlayer 2 on November 21, 2022 with plans to open pre-orders on November 25. The handheld is marketed as an all-in-one laptop, tablet, and gaming console, and promises an array of more powerful hardware than its predecessor. But this will likely come at a cost. One-Netbook's announcement didn't reveal an exact release date for the OneXPlayer 2, only that it would launch sometime in 2023. 
The OneXPlayer 2 will potentially offer more power for a much higher price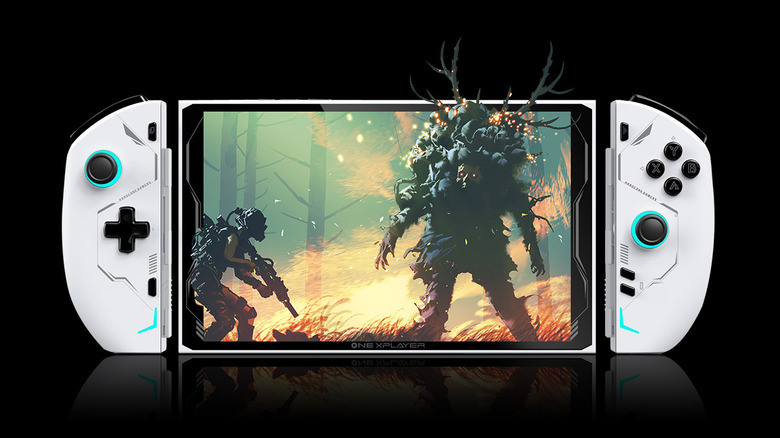 One-Netbook
As of October 2022, the Steam Deck had reportedly sold over one million units (via Gaming On Linux). The original OneXPlayer met with its own success. The handheld released after a popular IndieGoGo campaign with One-Netbook raising more than 8,000% of its goal to fund the console's development. Now, One-Netbook wants to show Valve and its other competitors in the rest of the world just how powerful the follow-up can be — this time without the help of crowdfunding.
In the announcement, One-Netbook said the OneXPlayer 2 will have an 8.4-inch 2.5K HD display, a more-than-capable AMD Ryzen 7 6800u processor, and a 13th-generation Intel Core i7 CPU. It's worth noting that this generation of Intel processors only released about a month ago. The OneXPlayer 2 will even offer detachable controllers, similar to the Nintendo Switch. In contrast, the Steam Deck boasts a 7-inch display, Zen 2 4c/8t, 2.4-3.5GHz CPU and 8 RDNA 2 CUs, 1.0-1.6GHz GPU.
But there's still a key detail yet to be announced: how much the OneXPlayer 2 will cost. The OneXPlayer Mini goes for $1,199 on the official store without discounts, so it's reasonable to expect a similar or higher price for the OneXPlayer 2 as just about every component has been upgraded. That price point would make it about three times as expensive as the base model Steam Deck, but those interested will just have to wait to see if its final cost is worth the impressive tech.