Civilization 6: How To Get Julius Caesar For Free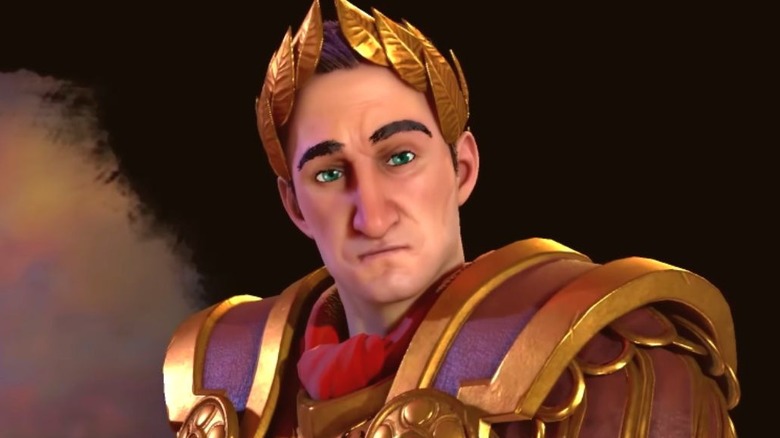 2K Games
"Civilization 6" may have released back in 2016, but fans are still playing it, and publisher 2K Games is still supporting it with updates and new content. The latest iteration of the beloved series, known for eating hundreds of hours of players' time, is set for even more new content in the coming months with the launch of the Leader Pass which will introduce a dozen new leaders over the course of several DLC packs. What's more, to celebrate this release, 2K Games is making one familiar leader available to fans for free.
In a recent announcement, the publisher revealed that the leader who brought down the Republic and ushered in the Roman Empire will be coming to "Civ 6" for the first time and that he will be free to all players. Julius Caesar was a leader in every main title in the "Civ" series from the very beginning through to "Civ 4." Since then, his absence in "Civ 5" and "Civ 6" has been notable. This time around, fans of Rome were, instead, given Emperor Trajan as a leader. Now, aspiring Roman conquerors will have the choice of which great leader to choose. All they need to do is link their PC gaming account of choice to a 2K Games account.
Create and link a 2K account to get the Roman leader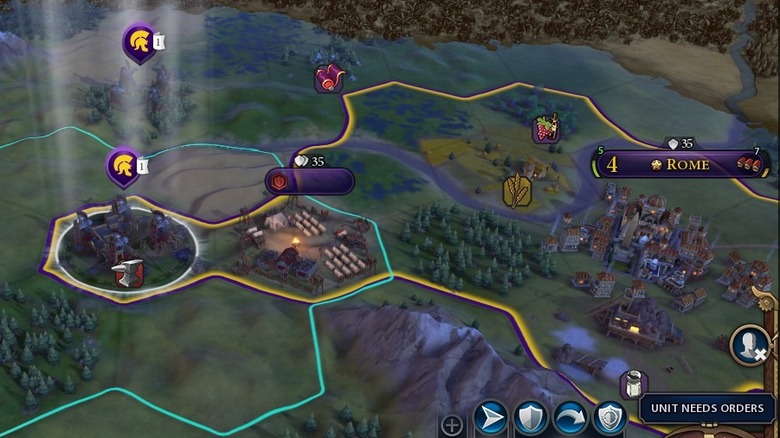 2K Games
In its announcement, 2K Games explains how to create and link an account and, fortunately, it's a quick and easy process. If they don't already have a 2K account, they'll need to head to the signup page and create one. Making things even easier, they can choose to link this account to their Steam or Epic Games account at the same time. If they already have a 2K account, they simply need to fire up "Civ 6" and click the 2K button at the bottom right of the screen to log in and link that account to whatever platform they're playing the game on. Either way, once the account has been linked, Julius Caesar will be available as a leader the next time the game is started.
While the announcement stated that this offer was only available through November 24, it is still possible to unlock Caesar for free as of this writing. So, fans will want to jump on this offer as soon as possible to get it while it lasts.
Julius Caesar comes to "Civ 6" with a different ability that emphasizes defeating barbarians and should make for a different playstyle than Trajan. Whether players choose to roll with Caesar or set him as an opponent, his presence should shake up the game and make getting him well worth it.