Pokémon Scarlet & Violet's Launch Wasn't Perfect, But They Still Made History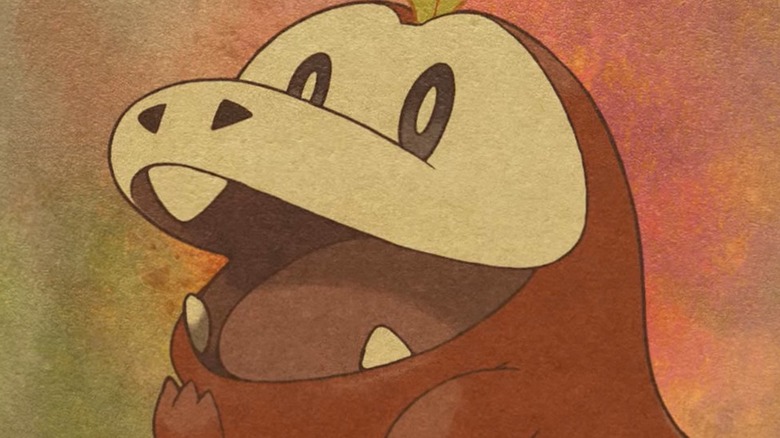 Nintendo
"Pokémon Scarlet" and "Pokémon Violet" may have had a controversial launch thanks to a bevy of technical issues, but that hasn't stopped the pair of titles from hitting a historic milestone for Nintendo.
Advertisement
To some, the launch of the Gen 9 "Pokémon" games has felt like a major tipping point. While newer "Pokémon" games have upset some fans, many of whom have decried elements such as lackluster graphics or the decision to cut the National Pokédex, the franchise has generally maintained a certain level of technical polish — at least, until now. Players of the Paldea-set games have found their experience plagued with major performance issues, poor visual quality, and numerous glitches and bugs. The backlash has been vocal, with the user score for the games sitting at a scathing 2.9 on Metacritic and numerous "Pokémon" players seeking refunds from Nintendo.
With a dark cloud of controversy cast over the launch of the new "Pokémon" games, it seemed that the mega-popular franchise had possibly stumbled a step too far. Could sales stagnate because of the bad press? Could these games really end up being huge commercial failures that force The Pokémon Company to reevaluate its approach to the series? As it turns out, the answer to these questions is a resounding "no." In fact, it only took "Pokémon Scarlet" and "Pokémon Violet" a matter of days to shatter one of the biggest gaming sales records out there.
Advertisement
Scarlet & Violet are Nintendo's new crown jewel
Controversy be darned — "Pokémon Scarlet" and "Pokémon Violet" have not only become the fastest-selling "Pokémon" games ever, but also the fast-selling Nintendo games in company history. Nintendo and The Pokémon Company issued a press release revealing the games sold over 10 million units worldwide in their first three days on the market. While critics greeted "Pokémon Legends: Arceus" with a warmer reception, that early 2022 title sold just 6.5 million units in its entire first week. 2019's "Pokémon Sword" and "Pokémon Shield" sold around 6 million in the same time span.
Advertisement
The strong launch has the new "Pokémon" titles on track to hit additional milestones. The pair are set to crack the Nintendo Switch's top 10 best-selling titles, a list occupied by games such as "Mario Kart 8 Deluxe" and "Animal Crossing: New Horizons." The new releases also have a shot at eclipsing the sales of the Gen 1 "Pokémon" titles, which are currently the best-selling games in the franchise at roughly 31 million units (via Statista).
While the new record is an achievement, it's also a grim reminder to discontented players of how popular the "Pokémon" brand is, regardless of any technical issues or negative buzz surrounding it. Time will tell if there is eventually a reckoning due for the creature-collecting franchise, but for now, this latest generation is soaring to new heights.
Advertisement