World Of Warcraft Dragonflight Is Off To A Very Rocky Start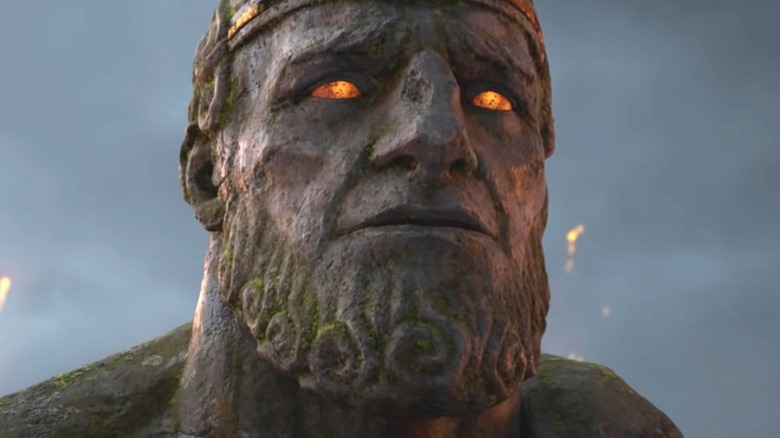 Blizzard Entertainment
Eager "World of Warcraft" fans may have to put an indefinite rain check on playing the game's new "Dragonflight" expansion, thanks to a serious problem at launch.
It's always an exciting time for "World of Warcraft" players when a new expansion drops. Blizzard Entertainment's beloved fantasy MMO has been online since 2004, but it's been kept fresh by consistent content expansions every couple of years or so. These expansions continue the game's story, add new gameplay content like Dungeons and Raids, refine mechanics, and do anything and everything to persuade players to drop a couple hundred more hours into the game's world.
Advertisement
"Dragonflight," the ninth overall expansion to the popular MMO, has given fans plenty to anticipate in the lead-up to its launch. Not only does the new content add newly explorable areas, a new Evoker hero class, and an overhauled user interface, but it also lives up to its name and allows players to majestically fly across the map on the backs of dragons. But unfortunately, the expansion's release has been anything but smooth, and it seems that many players will have to harness their patience before they can embark on their new adventure.
Here's what's stopping some players before they can jump into the new "Word of Warcraft" expansion.
World of Warcraft's servers are struggling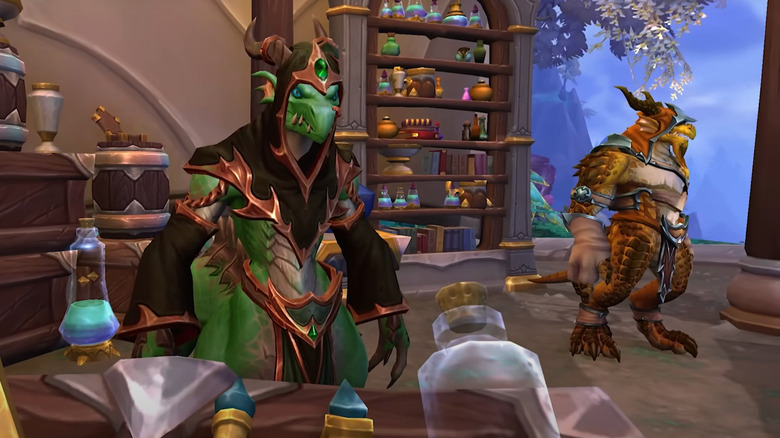 Blizzard Entertainment
For many "World of Warcraft" players, the launch of "Dragonflight" has prevented them from accessing the game in its entirety (via Reddit). After the expansion began rolling out on November 28, fans' attempts to enter the game servers proved futile, with many getting booted back to the character selection screen and receiving the error message: "World Server is down."
Advertisement
Server congestion is nothing new when it comes to online multiplayer games. Still, this major launch issue especially stings when factoring in the minimum $49.99 players paid to access "Dragonflight" in the first place. It's also another blow to the reputation of Blizzard Entertainment after "Overwatch 2" got off to a seriously rocky start during its launch in October. The company has already announced that it's looking into fixing the issue. "We apologize once again for the inconvenience caused by today's outages," Blizzard's customer support account tweeted. "We're working to resolve this as quickly as possible!"
While Blizzard is working on getting servers up and running soon, fans may face additional problems once they've gotten into the game. Some users already experienced other glitches, such as stay_electric, who posted a video of their character idly flying through midair and clipping through the map. In any case, it's clear that "Dragonflight" has already managed to sour some fans' experience. Here's hoping that exploring the Dragon Isles is fun enough to wash away that initial taste.
Advertisement