Portal With RTX Is Right Around The Corner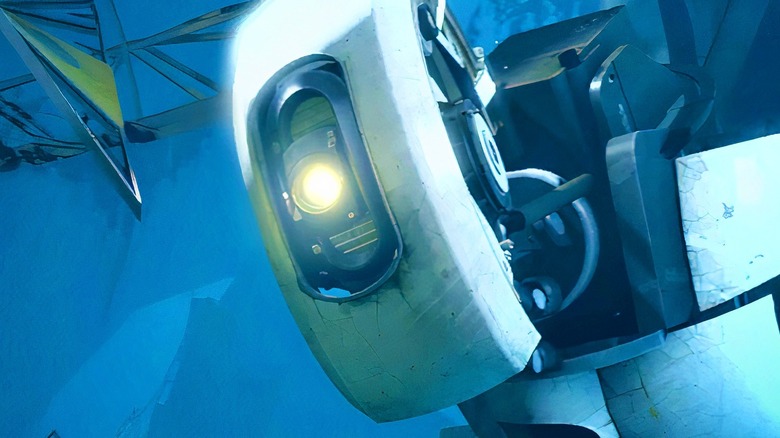 Valve
The wait is nearly over for "Portal with RTX." NVIDIA announced in a blog post on Tuesday, November 29, that the update to Valve's legendary puzzle game will be available on December 8. In addition, the update will be free for fans who already own the game on Steam.
"Portal with RTX" essentially serves as a remaster of the 2007 title. The main selling point is the inclusion of ray tracing. Textures and models have been remade to react more realistically with that technology. Screenshots on the game's Steam page show how much this alters the game's look. While the original depicts the Aperture Science facility as sterile with bright, white lighting, the RTX update includes realistic shadows in many locations. In doing this, NVIDIA can show off how portal placement can impact light sources.
For those with NVIDIA's latest generation of graphics cards, the game will also take advantage of DLSS 3, NVIDIA's newest iteration of its AI-powered technology used to improve game performance. Throughout "Portal with RTX," players with capable hardware will experience a three-fold boost in frame rates.
Minimum spec requirements include 16GB of RAM and the NVIDIA GeForce RTX 3060 to run the game at 1080p and 30 FPS. Players looking to run the game at 4K and 60 FPS will want 32GB of RAM and NVIDIA's latest 4080 card (not the one that's been melting itself).