Valve Is Giving Away Steam Decks, But Don't Tell Your Friends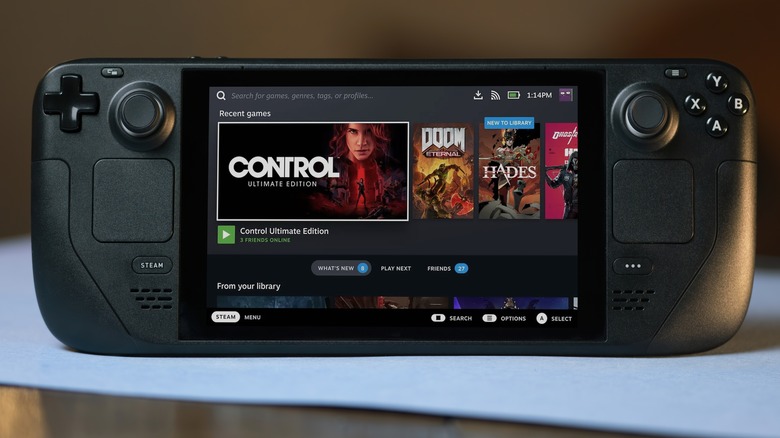 Mr.Mikla/Shutterstock
One of 2022's hottest new pieces of gaming hardware is about to be given away for free. Upon release, the Steam Deck was notoriously scarce, only going to the folks who reserved one well ahead of time. Now, Valve is doing a huge giveaway to celebrate the fact that the console is easier to get your hands on. You might not want to tell your friends, though, because only a limited number will be released during an upcoming event.
Ahead of the 2022 Game Awards ceremony, Valve announced that it "will be giving away one 512GB Steam Deck every minute during the live airing of The Game Awards." All fans have to do is log into their Steam account and watch the Game Awards broadcast as it airs on Steam.TV or Steam's dedicated Game Awards page. The giveaway is only available to US, UK, Canada, and EU residents. 
For those who haven't kept up with the specs of these portable PCs, this could be a huge get for the lucky winners. The 512GB model typically costs $650 and features a nicer screen and the highest-speed storage of the three Steam Deck models. Getting one of these for free seems almost too good to be true — so you may want to enter the sweepstakes before too many folks hear about it.
How many Steam Decks are being given away?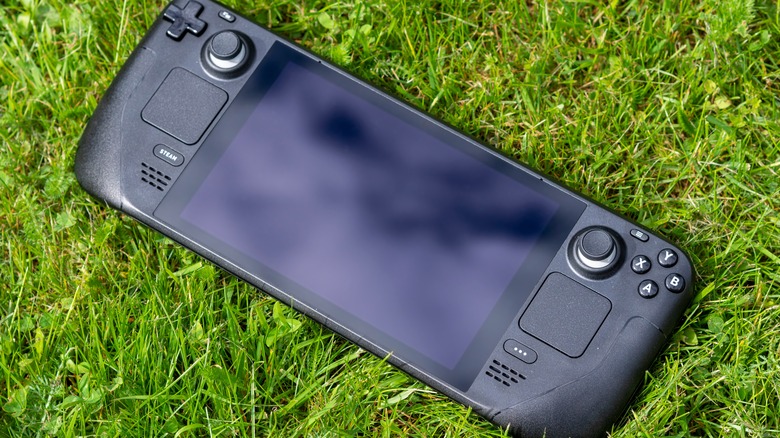 Esa Riutta/Shutterstock
Depending on how long the Game Awards show runs, Valve could potentially be giving away a whole lot of these mean little machines. Just last month, The Game Awards host Geoff Keighley told GamesBeat that he estimated the live ceremony could run as long as two and a half hours. In that case, Valve could stand to give away as many as 150 Steam Decks over the course of the evening.
That sounds like a lot, but when you consider how many people will likely be tuning into the broadcast, the odds are still pretty stacked for anybody applying for this sweepstakes. Still, any gamers who have had their eye on a Steam Deck for a while — and have been reluctant to drop a sizable chunk of change on it — may want to enter. 
The Game Awards airs Dec. 8, so you have plenty of time to sign up for the sweepstakes. Just... try to keep this between us, okay?