Dr Disrespect Is Ruling Out This Debut At The Game Awards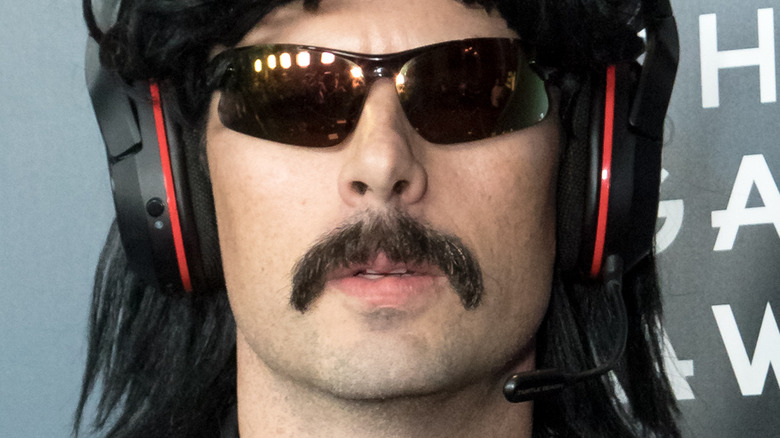 Greg Doherty/Getty Images
Fans hoping for an appearance from Dr Disrespect and his special upcoming project at the Game Awards 2022 should temper their expectations, as it seems neither will be at this installment of Geoff Keighley's annual show.
Some might argue that the best parts of the Game Awards aren't even the actual award segments, but the numerous reveals that are interspersed between them. The event is usually stuffed to the brim with new game software and hardware announcements, giving fans a taste of what to expect from the future of the industry. Some highlights from past iterations of the show have included Microsoft unveiling the Xbox Series X for the first time, Nintendo announcing that Joker from "Persona 5" would be heading to "Super Smash Bros. Ultimate" as DLC, and "Among Us" giving the first look at its virtual reality mode.
Essentially, the event is one of the yearly mainstays for companies to announce game-related projects, and it's always a relative mystery who exactly will show up and what new information they'll have in tow. As such, devoted fans of Dr Disrespect have been wondering if the popular content creator could show up with a major game project he's been working on. However, the streamer gave a pretty definitive and deflating answer on whether fans can expect anything from him at the showcase this year.
Deadrop won't be at TGA 2022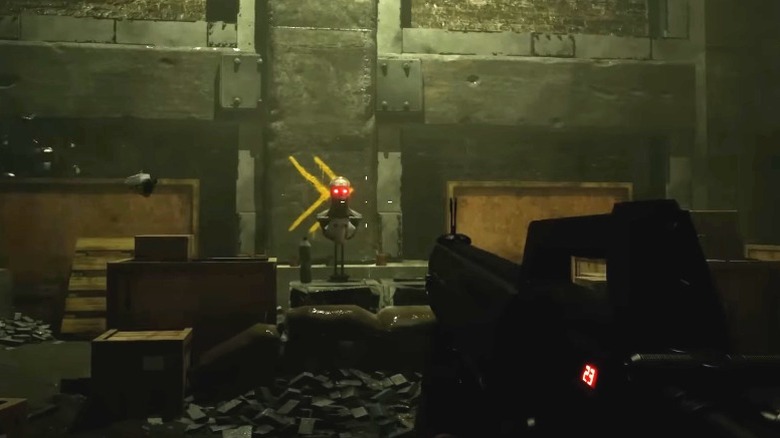 Midnight Society
Watchers of the 2022 Game Awards shouldn't expect to see Dr Disrespect's game "Deadrop" make an appearance. When asked about a potential segment at the showcase on his stream, the gaming personality responded in no uncertain terms: "Zero percent chance. Zero percent chance...this year."
Dr Disrespect and his developer studio Midnight Society previously announced work on "Deadrop" in May 2022. Labeled as a Vertical Extraction Shooter and firmly set in the battle royale genre, early looks at the game suggest that it borrows from names like "Escape from Tarkov" and "Call of Duty." Notably, the game is also set to incorporate blockchain technology and NFTs (via Forbes). While this aspect had some Dr Disrespect fans throwing shade, work on the project has nonetheless continued.
Dr Disrespect has shared footage and even playable snapshots of the title throughout development, but "Deadrop" has still yet to receive a big blowout in terms of a reveal trailer. Though the streamer said that the game wouldn't show up at the Game Awards 2022, he noted that Geoff Keighley has his number and the game could possibly appear in a future showcase. "Geoff knows the flip phone," the streamer said. "He knows it. We just have it on mute for now. We'll turn it on when we're ready."
"Deadrop" may not be making this year's Game Awards, but the chances of it showing up in a future year of the event, or perhaps even a Summer Games Fest showcase, seem relatively high.