Stranger Things' David Harbour Won't Pull A Norman Reedus With His New Horror Game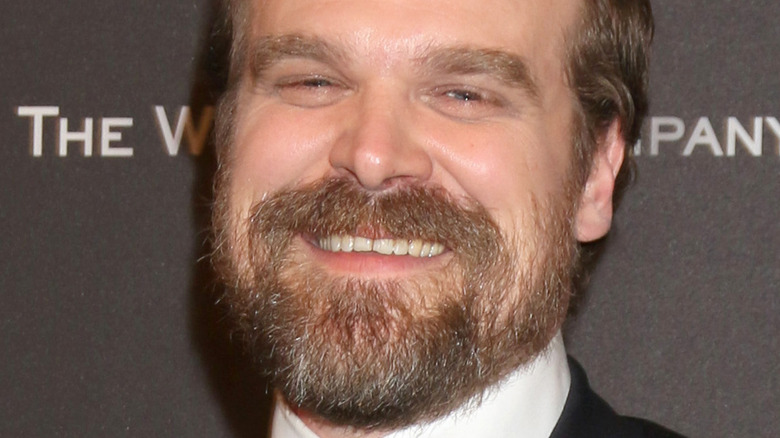 Kathy Hutchins/Shutterstock
According to actor David Harbour, he will portray a character in a soon-to-be-announced horror game. However, he isn't going make the same mistake as Norman Reedus did with another project.
Since coming to prominence following his portrayal of sheriff Jim Hopper in Netflix's highly popular "Stranger Things," David Harbour has become one of Hollywood's most sought-out stars. The 47-year-old veteran actor has since been cast in several big roles since his "Stranger Things" breakout, such as the titular hero in 2019's ill-fated "Hellboy" reboot and Red Guardian in "Black Widow." Harbour will also have a prominent role in the upcoming "Gran Turismo" film based on the sim racing game of the same name. But that's not the only video game-related property in which he'll play a prominent role in the future.
During a recent interview with Video Games FN promoting the "Gran Turismo" film, Harbour mentioned that he and Jodie Comer — known for her role in the spy thriller "Killing Eve" — will be co-starring is a yet-to-be-announced video game that is slated for release next year. Harbour also revealed that the game he and Comer co-star in is a horror game. However, he would not elaborate further about the game's finer details — such as its title or the developer involved — which is in stark contrast with how Norman Reedus handled his most recent video game role.
Norman Reedus basically confirmed Death Stranding 2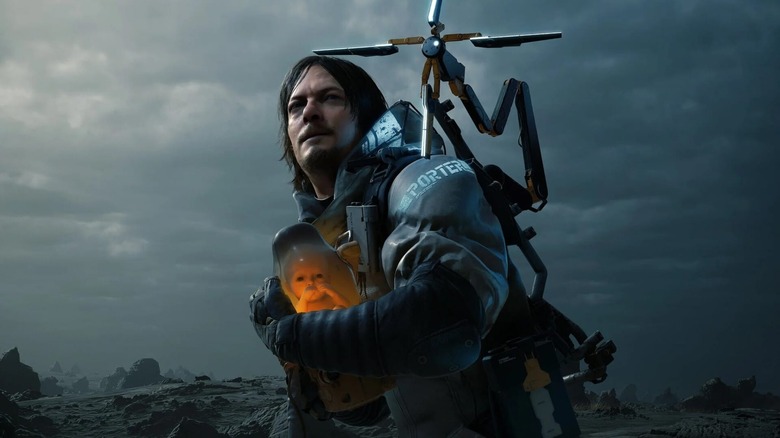 Sony Interactive Entertainment
Back in May, Norman Reedus let some major news slip when he prematurely confirmed that a sequel to "Death Stranding" was also well underway. To that point, a second "Death Stranding" game hadn't been confirmed by game director Hideo Kojima or Sony. Soon after Reedus' slip-up, Kojima tweeted a (since-deleted) post jokingly telling Reedus to "go back to [his] private room" (via Eurogamer). This is in stark contrast to the information that David Harbour has revealed about his upcoming video game debut.
As of right now, only two things are known about Harbour's upcoming video game project: he will be co-starring with Jodie Comer, and the game will be in the horror genre. Outside of that, Harbour offered Video Games FN no other details about the project, like who's making it, or when it will be formally revealed. Apart from the announcement that he will soon be in a video game, Harbour's full interview with Video Games FN went into detail about his prior gaming experiences, including an unhealthy obsession with "World of Warcraft."