The Witcher Showrunner Breaks Her Silence Over Henry Cavill's Exit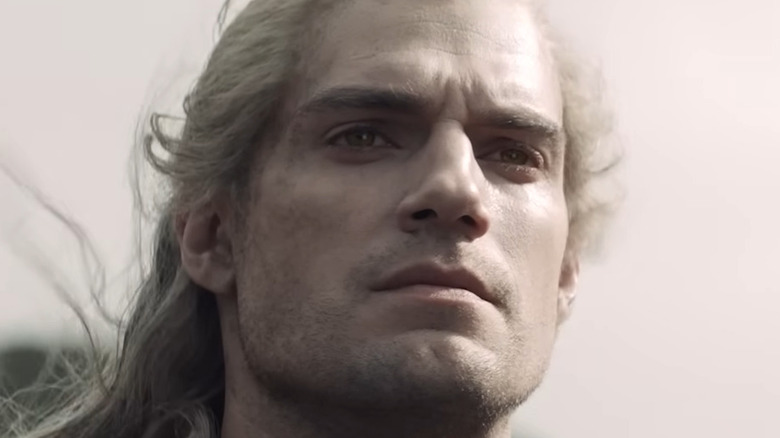 Netflix
Showrunner urges fans to keep watching The Witcher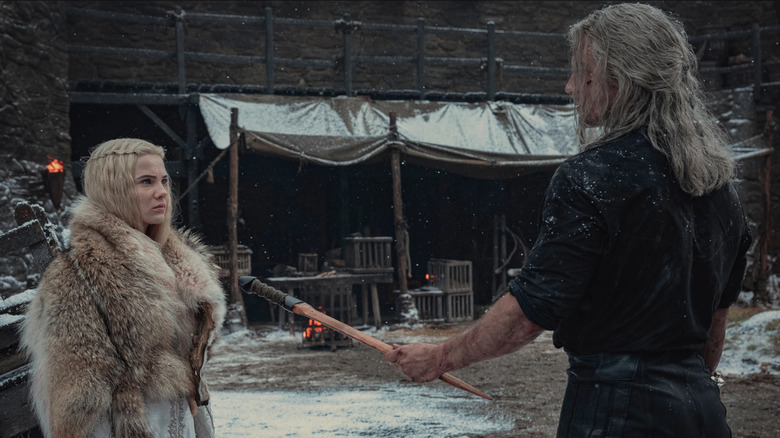 Netflix
In an interview with Techradar about the upcoming spin-off series titled "The Witcher: Blood Origin," showrunner Lauren Schmidt Hissrich broke the silence about Henry Cavill's departure from the series. Hissrich sympathized with the outcry from fans about the recasting, stating that she understood why fans were displeased. However, Hissrich urged fans to continue to support the franchise. She specifically expressed that she didn't want Cavill's departure from "The Witcher" to negatively affect "The Witcher: Blood Origins," a project Cavill was never a part of.
Hissrich explained that Cavill leaving was a big deal for those behind the scenes as well. She stated, "there's a lot of talk and rumors about and we fully understand why fans are going there." Seemingly, Hissrich was referring fan rumors that claim Cavill's passion for "The Witcher" source material led to creative differences. Before continuing her discussion about "The Witcher: Blood Origin," Hissrich pleaded with fans one last time to "What I will say is please come back for The Witcher season three so that we can continue to do this." 
There is much in store for the Witcher universe. With Netflix dabbling in "The Witcher" animated projects, the live-action prequel, and Netflix DLC for the "Witcher 3" there's more than enough content for "The Witcher" fans to feast on while they wait for Season 3 of the Netflix series.