How Diablo 4's Evade Mechanic Differs From Diablo 3's Dodge Roll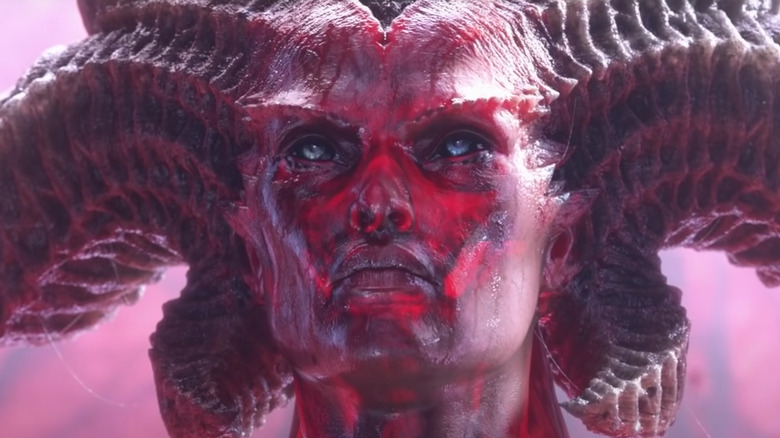 Blizzard Entertainment
"Diablo" is one of the longest-running action-RPG franchises around, but completely new games in the franchise come out very often. It's been over a decade since "Diablo 3" released and fans are still waiting on the sequel — though they have received a mobile game, a remake of the second game, and an expansion in the interim. That's plenty of time for some mechanics to make some much-needed changes between games.
As fans well know, "Diablo" games are all about crushing the neverending demonic hordes that surge out at you in a torrent and collecting the best items you can from their leaders. With that in mind, it's unlikely that the new upcoming entry in the mainline series will reinvent the wheel. However, there are going to be some changes to the formula when "Diablo 4" releases at last. Combat is receiving a few significant overhauls, one of which can be seen in the way the sequel approaches the dodge mechanic.
The dodge roll will grow as an evade tactic in Diablo IV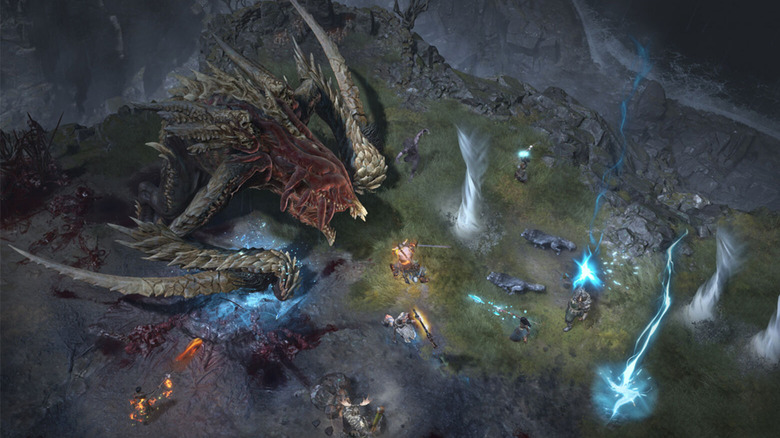 Blizzard Entertainment
A post on the official PlayStation Blog had a whole host of things to say about "Diablo 4," but one of the most interesting elements that was discussed was how the dodge mechanic will be handled a little differently this time around. The first change comes in the name itself, with the maneuver now being referred to as an "evade" rather than a "dodge roll." As the blog post by De'Angelo Epps explains, evading will allow players of any class to "dash a short distance in any direction to dodge enemies during battle."
The dodge roll, which was introduced in "Diablo 3," was already a major game-changer for players, so hearing that the move is being refined even further is no doubt exciting news for fans. The move can make you feel like a real force to be reckoned with, as you'll be able to zip between the waves of baddies. The move can be further buffed with different equipment, making evades quicker and more efficient.
With a release date of June 6, 2023, fans still have a bit of a wait on their hands before they can try out the new moves for themselves.