We May Know The Source Of Marvel's Spider-Man 2's Leak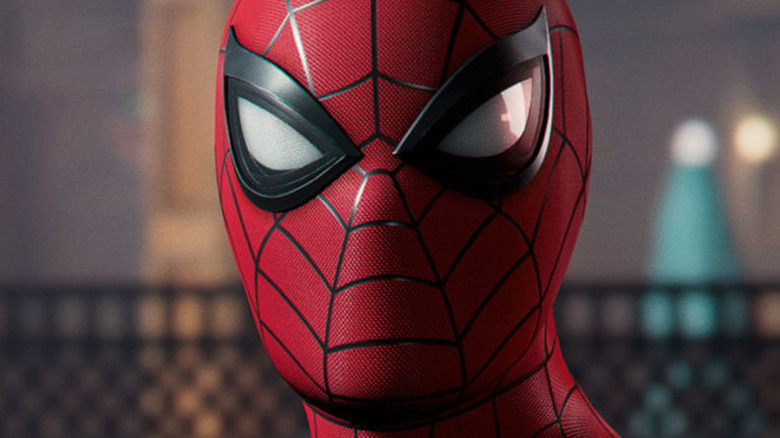 PlayStation
The first "Spider-Man" game from Insomniac and Marvel was released back in 2018 to critical and fan acclaim, and during the 2021 PlayStation Showcase, its sequel "Marvel's Spider-Man 2" was finally announced as a PlayStation 5 exclusive. It's still mostly under wraps, and what little that's known about "Marvel's Spider-Man 2" has come chiefly from the game's announcement trailer and the official site. Familiar faces and new ones show up in the trailer, but aside from a peek at the game's story, it doesn't reveal much else.
Advertisement
However, at the very end of the trailer, a broad release window was revealed: 2023, with no day or month given. As a result, some fans feared that they might not see the PlayStation Spider-Man again until his cameo in "Spider-Man: Across the Spider-Verse" if the game releases at the tail end of the year — and that is precisely what appears to be the case. 
After a story writer for "Marvel's Spider-Man 2" accidentally said too much on their portfolio, fans now have a better idea of when to expect the sequel. If everything goes smoothly and the now-removed release window is accurate, fans can expect "Marvel's Spider-Man 2" to release in Fall 2023.
Accidental reveal suggests Marvel's Spider-Man 2 releases in Fall 2023
The unintentional and as-of-yet unconfirmed reveal was spotted by SpiderMan3news, an aptly-named Twitter account dedicated to "Spider-Man" news and leaks. The account discovered that the professional portfolio of Jamie Mayer, a member of the game's writing staff, listed "Marvel's Spider-Man 2" as a title releasing in Fall 2023. The tweet has since been taken down, and the information on the writer's portfolio has been updated to align with Marvel and Insomniac's vague 2023 release window. 
Advertisement
"Marvel's Spider-Man" was released in 2018, and the sequel's release in 2023 (Fall or otherwise) would make for about five years between the two. While it's not known how long "Marvel's Spider-Man 2" has been in development behind the scenes, the 2023 release would see Insomniac setting a similar pace between entries to one of PlayStation's other AAA franchises — "God of War."
Sometimes, accidental leaks like this turn out to be accurate despite efforts to get it back under wraps quietly — like when "Apex Legends" accidentally spoiled a new character early, for example. That said, fans should take the news with a grain of salt until Insomniac or Marvel reveals more information about the "Marvel's Spider-Man 2" release date.
Advertisement